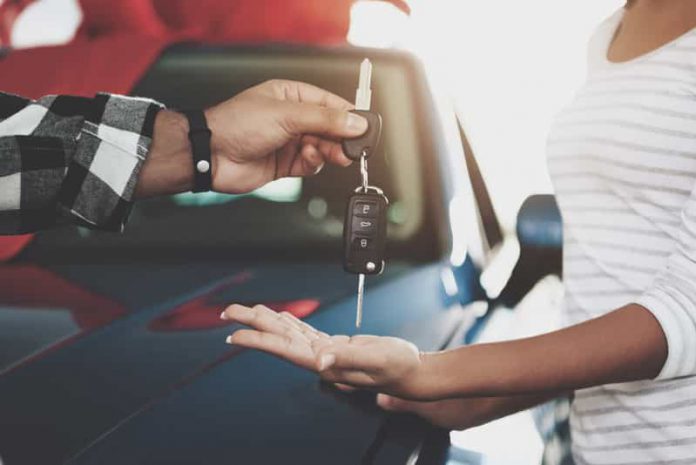 So you're getting prepared to purchase your first ever car. What a thrilling time! It's a sign of many things – growing maturity, financial independence, a blooming social life, and entering the workforce. These are all things worthy of praise, respect, and worth getting excited about.
But what if you're plain stumped when it comes to choosing the perfect car for your lifestyle? There is a range of options on the market, each with its different appeals. But you also don't want to forget that finding the "perfect car" isn't a goal you have to specifically strive for. For example, if you find a car that you love but it doesn't come with tinted windows, you can always visit a window tinting installer to create the "perfect car" you want.
Whichever vehicle you choose as your first car make sure to get an online check that looks at hidden history, a mot advisory check, license plate changes, and mileage issues.
City Lover? Try an SUV.
An SUV may be the ideal car for you if you're a city dweller. If you love hitting the cafes for brunch, heading out on the town to hit the clubs and dance all night and work in the city then this type of car is a good match for your lifestyle.
The reason for this is an SUV is perfect for maneuvering through cramped, tight city streets while maintaining the power and performance of a larger vehicle – which may not be suitable for city life. You'll also get the benefits of more cabin room and storage space, which are both great features of an SUV.
In addition to these benefits, SUVs tend to opt for a sleek, modern design which means they look fantastic. And if you're the sort of person that likes to match their clothes to their nails, then the appearance of your first car may be a major factor, and you can't go wrong with a stunning SUV.
Love the Outdoors and Hitting the Road?
Do you love the smell of fresh air, tinted with eucalyptus? Is camping, bushwalking, and roasting marshmallows on a fire your idea of heaven? In this case, you may want to choose a larger SUV or even a four-wheel drive for your first car.
The reasons for this are that a larger car is perfect for trips away, particularly for the added storage space and towing capacity. Larger vehicles have ample boot room, which makes them ideal for storing camping equipment like tents, chairs, swags, water bottles and everything else you need for a great trip away.
The towing capacity means that you can tow a trailer to fit even more gear, or a jet ski, boat or even a caravan if you're lucky enough to have these things.
A four-wheel drive means that you can access spots that are inaccessible to other vehicles, allowing you to go off-road for that thrilling taste of adventure.
Love to Drive?
If you're neither a city lover nor a bush basher and instead simply love to drive, you may want to opt for a vehicle that offers premium handling and performance. In this case, a sports car (convertible or otherwise) may be the car for you.
Sports cars offer rapid acceleration, extremely tight handling and look fantastic. You'll certainly turn heads as you speed away at the lights (within the legal limit, of course).
A Car Shopping Conclusion
In this article, we've explored three different lifestyles and the perfect cars to match. For city lovers, a smaller SUV is a perfect choice. For those that love the great outdoors, a large SUV or even a 4×4 may be the right car to buy. And for those that love to drive and want something gorgeous, a sports car is the way to go.
So, think of where you are at in life and what matters to you on a personal level, and then shortlist the cars that match this, based on the above advice! You're well on your way to your first car now.