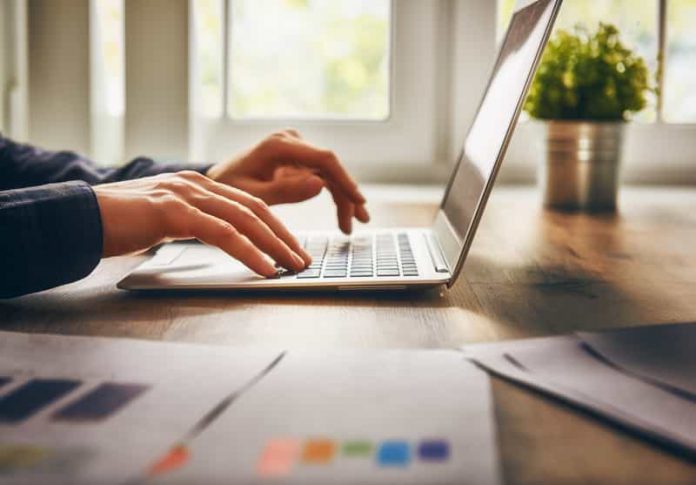 Did you know that the market for laptops has grown 14.1% year on year for the last five years? That's much faster than many expected.
Then again, it's not surprising considering how much tech you can cram into such a small space these days.
So uses for laptops exist today besides document writing and basic internet browsing?
Well, here's a list of some ways using a laptop may surprise you!
School
A laptop for school is the most common usage in the modern world. The educational wealth behind the screen is paramount to every child's learning and development. What's more, the ability of students to access information anywhere at any time has a profound influence on education worldwide.
For most, Chromebooks are perfect for school use. So much so that some schools even offer them out for free. They're cheap yet pack a powerful punch, and their server-based online nature means your work always has a backup in place.
So when the eventuality hits that the Chromebook goes missing or breaks, you can be sure all the documents are already saved in the cloud, ready for use again on a new Chromebook.
Work
For many of us, owning a laptop for work is a must. Whether it's self-funded or paid for by the business, having the flexibility and portability of taking your work everywhere with you has been pivotal to overcoming the recent hardships brought to the corporate world via the pandemic.
Which laptop you choose for work all depends on your use case. For simple documents and browsing, a cheap entry-level laptop will suffice. But for durability and longevity, opt for a premium model that will make you more productive and increase your efficiency.
Video Editing
Video editing is another area where a laptop is ideal. There are plenty of options available, from simple video editing software like Adobe Premiere Pro to complex programs like DaVinci Resolve. With the right program, you can edit videos, create graphics, and even create animations while sitting on the couch!
These programs allow you to record audio separate from the video, making it easy to add narration or other sounds to your clip. Others offer features such as image stabilization to ensure smooth footage.
If you have a high-quality webcam, you may be able to capture video while working on your laptop too. You'll need to check how well the camera supports HD resolution, though, and some webcams will only support 720p.
Video editing is very resource-intensive. So budget for a high-end laptop such as a Macbook Pro or Intel Evo Series! That way, you won't get disappointed when your video editing begins to lag.
Music Production
Now you can produce music wherever you are in the world with the right laptop. You don't even need software these days, as websites like Soundtrap allow you to do everything online with a subscription fee.
If you're looking into music production, find a laptop with a good soundcard and lots of RAM for multitasking. You don't even need good speakers as long as you own a decent pair of headphones. That way, you'll make sure you get the most for your money.
Music production, like video production, requires a high-end system. So budget this in when looking for a machine you can program and mix!
Photo Editing
Thanks to the popularity of photography, a lot of people rely on their phones to take pictures. But they might soon start looking into ways to improve the quality of those images.
You can edit photos on a laptop using software such as Photoshop, Lightroom, or similar apps. You'll get better results than editing on your phone. A combination of a larger screen and more processing power helps make the process easier.
Gaming
Laptops also make great gaming entertainment centers. They have gone from being bulky machines with big displays, and now they're lightweight devices that are perfect for playing games.
It used to be that you had to own a chunky desktop to play games without lag and playability issues. Even the most modest laptops pack enough of a punch. Many can play today's modern games as well as the classics.
What's more, streaming games are becoming more popular than ever. So even on a budget PC, you can still play games with ease, thanks to services such as Geforce Now and Google Stadia.
You can find out more at this site about top-end tech and how it can enhance your gaming experience. Such tech includes a detailed look at Intel's Evo platform and what that means for gaming laptops.
Photo Sharing
A lot of people use a digital camera nowadays in their smartphones for professional work. Many smartphone cameras now feature wide-angle lens so many don't need a camera, and it makes capturing great shots much easier, especially with their optical zoom features.
What's more, you can, of course, use the laptop to share photos with loved ones who don't have a phone. You can use a laptop to transfer the photos over to them or bring your experiences with you wherever you go!
Music Streaming
Music streaming is more common in mobile phones and smart home tech. But it's easy to forget many prefer working on laptops and listening to music while on the move.
Whether you have a connection to the internet or you've saved some MP3s for offline listening. Don't underestimate the power of a laptop for enjoying your favorite tunes. Plug some headphones in, and you're good to go!
Make sure you have one with a good soundcard and lots of RAM for multitasking. That way, you can work and play music at the same time without buffering!
Movie Watching
Like music streaming, movie watching thanks to services such as Netflix is on the up. It's easy to watch movies on your laptop whether you want to save money or enjoy the experience of sitting down and relaxing after a long day at work.
There are plenty of options available to you. These include downloading films onto a USB drive and watching them later on your laptop. Or you could stream content straight from an app or website such as Netflix.
For movie watching, opt for decent sound card, like you need to with music streaming. But instead, focus on the screen quality over quantity of pixels.
A 4k screen is excessive for most laptops due to the viewing distance. So please focus on the overall quality of the screen rather than the pixels themselves to save some money.
Coding
Suppose you are looking for a new career within the IT industry. Then a computer or laptop may be exactly what you need to get started.
Thousands of companies are now using computers as part of their business model. So it is no surprise that they have become an integral part of the workplace.
For coding, look at a Linux laptop that will give you flexibility and freedom to code without issues. Suppose you're familiar with coding. You'll already know how vital Linux is to the entire developer space.
But if not, take a look at the different options available to you. For coding, it might surprise you that you don't need a high-end graphics card unless you're gaming. It's better to invest your money in lots of ram and a decent amount of storage to save all your files.
Running a Server
Whether it's for gaming or business, you can now run servers from even a mid-range laptop. The idea behind this is that you can set up a server on your laptop to allow you to connect to it via a web browser.
You can access your data and programs from anywhere without losing your files. You can also make changes to settings and software from any device connected to the internet.
The downside is that you need to be comfortable working from a remote location. Also, make sure you have the right security features in place. Linux computers make great servers due to their specialist nature and flexibility.
The Many Uses for Laptops
If you thought that was all there was to use a laptop, think again! There are loads of other ways to make full use of your machine.
From browsing the web to editing documents and creating presentations, there are many applications available for you to download and install and laptops to buy.
If you need more expert advice on the different uses for laptops, keep browsing our articles and see what else you can find!