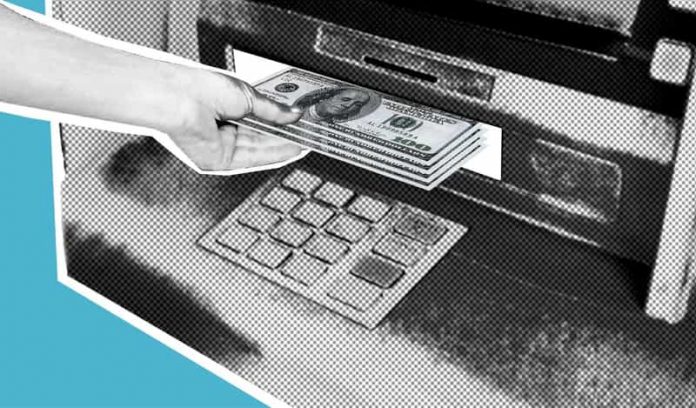 Little remains to be said about the impacts that the pandemic had on the human race. The virus caught people off guards, and even before one could fathom all that was transpiring in the world, we found ourselves in the middle of a new normal. Our lives changed in the blink of an eye, and our conversations began being dominated heavily by words and phrases like masks, social distancing, and hand sanitizing.
The pandemic did not just claim millions of lives and infected a million others, but also crippled the economy and put pressure on the need for cash more than ever. As people found themselves out of jobs and falling prey to the virus by the minute, the need for cash increased meteorically. At times as such, the role that ATMs played is worth applauding and eulogizing. The following article shall attempt to shed light on the ways the pandemic changed cash and ATM trends. And while we are at that, we shall also have a look at the roles that these ATMs have been playing in easing the stress about cash in a virus-stricken world.
Cash and ATM Trends to Watch Out for during the Pandemic
With our world completely changing in the blink of an eye, factors that influence the cash withdrawal trends are many. The pandemic has put immense pressure on digital banking, and people now prefer using their smartphones to go about their transactions and various other banking processes.
However, even with the practice of digital banking on the rise, the need for cash remains the same, or perhaps more. People want to withdraw as much cash as possible so that they can use it in emergencies. This urgent need for cash has given rise to a number of trends that we shall discuss over the length and breadth of the article.
Branch Activities Have Changed with Physical Distancing Becoming the New Normal
Though the lockdown has been lifted, and people are slowly getting back to their normal lives, there are still apprehensions about queuing up outside the banks. Customers prefer digital banking now more than ever, and banks have obliged them with the same.
Banking processes have been enhanced significantly, and customers now no longer have to wait in lines or be physically present at the banks to go about their work. ATMs, too, have stepped in as a welcome relief in these much grueling times. Some banks and financial institutions have increased the daily cash withdrawal limit so that people can have access to cash as much as they want in the middle of the pandemic.
Technology Is Enhancing the Banking Experience of Customers Now More than Ever
The pandemic has witnessed a mushrooming of self-serving technology so that customers can go about their banking processes all by themselves. Cash optimization and cash distribution are the primary functions of this self-serving technology. Banks have made it a point to ensure that their supportive technology is fully functional, operational and available at all times. Cash recycling technology deployed by banks and financial institutions is also on the rise and is expected to play a major role in cash availability.
Another fascinating trend that the pandemic has paved the way for is that of drive-up ATMs. Customers now have the liberty to stay within their cars and withdraw cash without having to risk themselves getting exposed to the virus.
Commercial Deposits is Expected to Affect the Cash that People Have on their Hands
Shutdowns of different industries have resulted in a lack of availability of commercial deposits. It is imperative that banks, credit unions and other financial institutions take into account this lack of deposits while forecasting their cash flow. It must also be remembered that in most cases, ATMs depend on these deposits for cash replenishment.
Therefore, the pandemic has put pressure on banks and other financial institutions to factor in these shutdowns and lack of cash for commercial deposits. Factoring in this angle shall help them devise proper measures and ensure that banks and ATMs never run out of cash. Therefore, this trend of commercial deposits affecting the cash on hand is expected to continue for a significantly long time.
In a Nutshell:
The pandemic has changed our lives, and it might take several years before we can ditch the masks and the economy recovers. Novel problems require novel solutions, and that is why ATMs have changed their roles, and banks have transformed the way they use and handle cash. Supportive banking technology and enhanced features in the ATMs have made cash readily accessible, thus, helping people to navigate these difficult times.
These aforementioned cash and ATM trends have resulted from the pandemic that is still looming large around the corner, and therefore, it can be expected that these trends shall dominate our lives for a few more years.