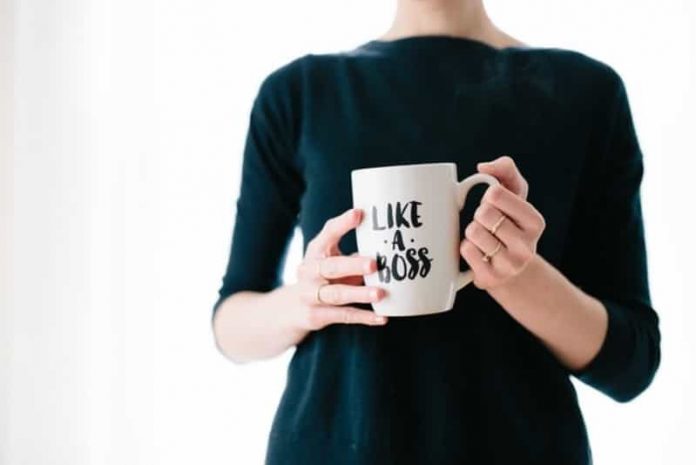 You want to get your boss a gift to show your appreciation, celebrate his or her birthday or mark a big holiday coming up. The only problem? Your boss already seems to have everything he or she could ever need.
So, what is there to do?
Fortunately, the internet has provided plenty of ideas to up your gift-giving game and surprise your boss with a gift unlike any other. In fact, some of the most popular include personalized gifts for boss. Check them out below:
Custom Bobblehead
For the bosses with a sense of humor and the optimal personalized gifts for boss, a bobblehead of themselves will be sure to get a laugh. That's right, you can get a customized bobblehead of your boss for them to display proudly on their desk. The process of customizing the bobblehead is straightforward (always a bonus!). You simply upload photos of their face to the linked site, choose the perfect for them and include their name. Voila!
Self-Care Gift Box
If your boss is always on the go, go, go, then this self-care gift box will act as the perfect opportunity for them to finally relax. Included in the nicely-crafted box is an all-natural soy candle with the scent of your choosing, a box of matches, a refreshing-smelling bar of soap, an aromatic bath bomb and a soothing, natural lip balm. Even better, all products are chemical, preservative and cruelty free, making this the optimal gift for bosses who want to remain as healthy and natural as possible. It's a all-natural spa day all included in the perfect-sized box!
Sun-Safe Swimwear
This isn't something you would typically give your boss unless you share a close friendly relationship with her. If your boss happens to be your close friend, as well, sun-safe swimwear may be the perfect gift for her, especially if there's a team outing coming up. This swimwear inclusive brand sells tankinis, one-piece swimsuits, bikinis, and more that look great on different body types. Check out their sun-safe swimwear collection if your boss has UV-sensitive skin.
Bubble Wrap Calendar
Who doesn't love bubble wrap? Release the inner-child in your boss by purchasing a bubble wrap calendar for them, seen online. It's just like it sounds: a poster-sized calendar that has a bubble for every day of the month which your boss can pop to get that satisfied, bubble-popping feeling. It's both cute and useful, a combination that is appreciated by many bosses. It also makes a nice present for bosses who have children that come see them at the office, as they will surely get a kick out of it as well!
Custom Phone Cases
If you're wondering 'What are the best gifts for boss ideas?,' wonder no more. In a world where it seems nearly everyone has a smartphone, you really can't go wrong with getting your boss a custom phone case. Using Collage.com, you can choose to either go with one photo your boss would love or an entire collage of photos to have made into a durable, non-slip phone case. It's the perfect gift if your boss is particularly family-oriented or has a pet that they love to talk about! The case has uses dual layers of polymer and silicone to give extra protection, ensuring that this custom phone case remains safe and protective!
Personalized Docking Station
Let's admit it: most of us have misplaced our keys, phone, wallet or jewelry at some point….maybe more often than we'd like to admit. If your boss is prone to looking for his or her necessities at the end of every day, then this personalized docking station couldn't be a better choice. Made of high-quality birched plywood, you can get their initials carved in the wood to make it extra personalized. Included in the docking station are places for your boss to put his or her phone, wallet, keys, spare change, jewelry, sunglasses or any other similar item they need but tend to lose.
Cold Brew Coffee Maker
If your boss is a coffee-fiend, then he or she will fall in love with the cold brew coffee maker, an incredibly-affordable, easy-to-use and high-quality coffee maker that will provide a refreshing cup of coffee with every use. All your boss has to do is add some coffee grounds in the infuser, add water, shake it up and store it in the fridge for up to 36 hours. Afterward, your boss can enjoy the cold coffee for up to 2 weeks. This coffee maker can also act as a hot coffee maker if your boss wants to switch it up by simply adding boiling water instead. Either way, they will be sure to get their caffeine fix!
The Carry-on Cocktail Kit
On the other hand, if your boss is more of a cocktail lover than a coffee lover, then you can't miss the carry-on cocktail kit for the boss who is always traveling. Included in the purchase are the pocket-sized cocktail tin, recipe card, a mixing spoon, bitters, 2 packets of cane sugar and a napkin. Your boss can mix two Moscow Mules mid-flight at 30,000 feet, making their long travels much more enjoyable!
Don't settle for the normal, boring old gift for your boss that deserves more. These gifts for boss ideas will surely be a great choice and make you stand out as the awesome employee you are.