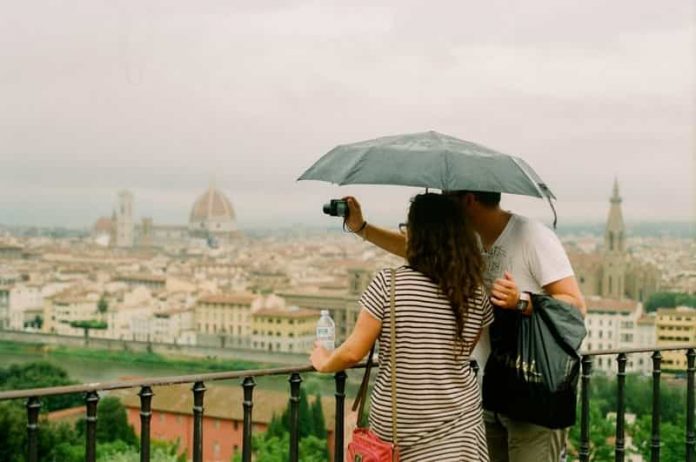 Travel is back and everyone is making plans. If you're looking to get away from it all, here are the top five vacation destinations to explore this year.
Get Lost in Bermuda
About 650 miles off the coast of North Carolina, glistening like a diamond in the Atlantic is the island of Bermuda. This independent overseas territory of Britain is a collection of 181 subtropical islands. Explore the pink sand beaches, lighthouses and the Royal Naval Dockyard. Take your hotel with you by booking one of the many Bermuda cruises available. If you love to dive or snorkel, Bermuda should be on your bucket list. Cross it off this year.
What's So Great About the Barrier Reef?
Another place you should visit sooner rather than later is Australia's Great Barrier Reef. Discover why the world's largest coral reef is one of the seven natural wonders of the world. You can see this extensive ecosystem from a boat or take a snorkel or diving tour. The reef, a World Heritage site, extends over 1,400 miles and is considered to be of "enormous scientific and intrinsic importance."
This is a wonder that won't be around much longer. Global warming is destroying the world's coral. Over half of the Great Barrier Reef has died, or been "bleached," since 1995. Scientists fear that unless warming trends are reversed the coral will not have a chance to regenerate.
You'll Love Paris in the Springtime
If time by the ocean isn't your idea of a vacation, try a classic like the City of Lights. As Cole Porter could tell you, there's no bad time to visit Paris. Every cosmopolitan destination is a great vacation for all the opportunities it provides. From world-famous dining and shopping to possibly the most famous museum in the world and excellent theatre, Paris has it all.
However, Paris offers unique opportunities that separate it from every other city. Visit classic architectural sites like the Cathedral of Notre-Dame de Paris. Discover the dark history of disease in overcrowded cities by visiting the Catacombs.
Following World War I, Paris was home to some of the most famous artists in the world. Follow in the footsteps of The Lost Generation. Visit the haunts of Ernest Hemingway, Gertrude Stein, F. Scott Fitzgerald, Josephine Baker and Pablo Picasso. Discover the pleasure of a sidewalk cafe along the banks of the Seine or take in a show at the Moulin Rouge. Oh, you might want to pop by that tower that Eiffel put up too.
Istanbul (Not Constantinople)
Another cosmopolitan yet historic destination is Istanbul. The Hagia Sophia, a museum since 1935, was rededicated as an Islamic Mosque in 2020. Even so, all are still welcome inside, although shoes must be removed and women must wear a head covering. It's worth it to see this building built in 537 A.D. That's right, this building was dedicated by a Roman Emperor and is still in use today.
Beyond the amazing history of the city, it is built half in Europe, half in Asia, and its position as the center of the Silk Roads means you'll enjoy many of the same experiences as other European capitals but with an Asian twist. Enjoy their unique culinary traditions and bazaars.
Tokyo Twilight
The final city on this list comes from another ancient tradition but is all about the future. Tokyo is divided into discrete districts. Each district, or neighborhood, of this city of 14 million has its own unique flavor. Shop for the latest tech gadgets in Akihabara. Visit Shinjuku for its shopping and nightclubs but also to see traditional Kabuki theatre. Come in spring for the sakura festival and discover some of the ancient temples of Shinto, the only religion to spring from Japan.
Of course, you'll be overwhelmed with culinary options. Chow down on fresh sushi or try a street vendor yakitori.
No matter what you're looking for from a vacation, one of these five spots will provide the once-in-a-lifetime adventure you're looking for.