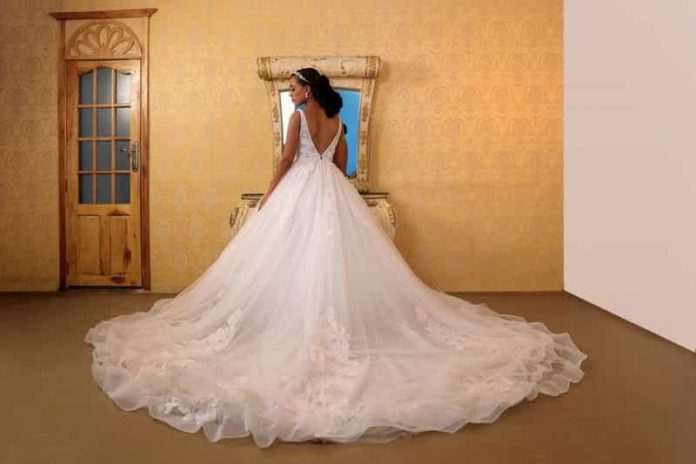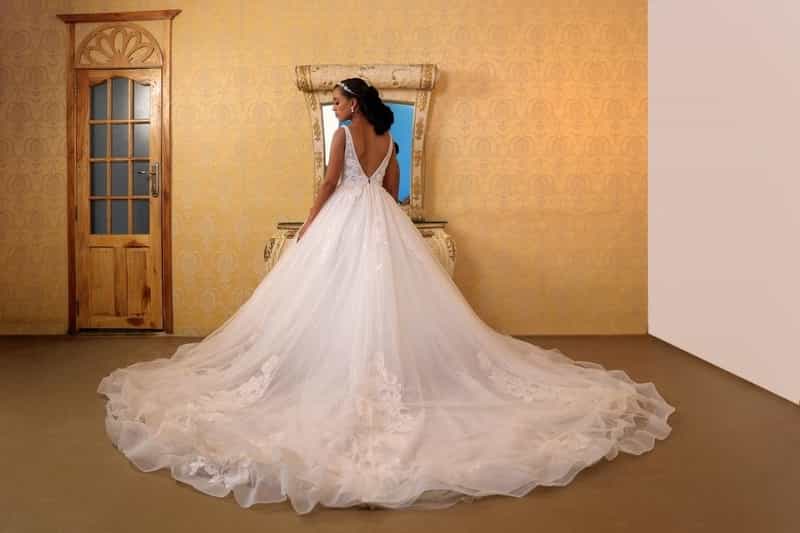 The pandemic has made online shopping a bit more popular, and it does not leave out wedding gowns. You are worried that it might be a risky thing to do, but it is not. It is getting more popular for brides to get their wedding gowns online. Or you might have envisaged how you would go shopping for your wedding gown in a traditional, offline boutique. You want to experience that feeling of browsing through different rails of wedding gowns and trying some out with your girls. While this is a beautiful experience, you can also buy your dream wedding gown from home, and it saves you a lot of stress. More brands are going into this business to provide different varieties of beautiful wedding gowns for online shoppers. This means that there is going to be a dress for you, whether you are plus-sized.
Who told you that you have to break the bank to look fabulous on your wedding day? You can be as fabulous as possible on your wedding day by spending low on designer gowns online. The average spending for wedding gowns is $1,600, but more and more brides are looking for affordable wedding gown options online.
So, if you are looking to save a little money on your wedding gown, then you are in luck. Nowadays, more retailers, online stores are offering brides affordable wedding gowns for their special day. We have put together three of the favorite places that you can shop for your wedding gown on a budget and still look awesome. Brides can look super awesome in their wedding gowns on their special day on a budget below $500, and it can even get lower than that.
In these trying times that come with so much restriction, some business offers you to try on wedding dresses at home. There's so much to think about at your wedding, why not remove constant traveling from your list?
These online stores will help you make your wedding day truly a special day, with cheap and affordable wedding gowns that will make you feel like a million bucks.
1. AW Bridal
For over ten years, AW Bridal has been dedicated to creating wedding happiness. AW Bridal is continually putting efforts together to help brides and bridesmaids create a day they will remember for the rest of their lives–a memorable day. AW Bridal offers high-quality wedding gowns, dresses, and accessories to a worldwide market. The prices range from below $300 to less than $1,000, which is a good price to pay to look perfect on your special day.
AW Bridal will ship your gown down to you straight from the factory, eliminating any chance of middlemen taking their cut. This is the primary reason why you can get affordable wedding gowns of great quality.
What are the services they provide?
AW Bridal has a few sections on their online store to help brides find whatever they want easily to help them create a memorable wedding day. They will also allow you to customize your gown to find the one that fits perfectly.
Wedding Gown
Bridesmaids Dress
Jewelry for your wedding
Hair Accessories
Wedding Veil
This makes it easy for you to find the perfect wedding gown for your wedding day.
2. Amazon
The processes involved in planning a wedding are quite stressful, and you can find some of the cheapest, top-quality gowns on Amazon. Some of them sell for as low as $43. As we all know, Amazon is a trusted brand, so you can do no wrong shopping for your wedding dress on Amazon.
Follow these guides to find the best wedding gowns on Amazon:
Start your wedding gown shopping early, and some dresses may take a long time to arrive if they are being shipped from China, especially when you consider the pandemic.
Pay attention to the sizing, look past amazon's generic sizing and check the seller's guidance on their dress and gown sizes. Check the images posted for the products, the description, or the question and answer section.
You have customer reviews to guide you through picking a suitable wedding gown. If the wedding dress or gown does not have enough reviews, check the seller's store outside Amazon. AW Bridal and AlicePub both have their online stores, yet they sell on Amazon. You can simply check the two stores for more information on their items.
3. AlicePub
AlicePub has been making brides' dreams come true since 2011. Alice Pub has been focused on tailoring wedding dresses for brides and bridesmaids and has become a more reliable wedding products and accessories brand with years of experience. Times have changed from 2011, but AlicePub's desire to make quality, beautiful dresses to make their customers happy and satisfied has not subsided. Shop for whatever you want on AlicePub's wide range of categories. AlicePub is always ready to serve you with 24/7 customer service. The items here are affordable and of top quality; prices are as low as $46.
There's something for you if you want:
A party dress
Plus size dresses
Bridesmaid dresses
Color swatches
Finding a gorgeous and affordable wedding dress is the dream of every bride. The online stores shared in this post will surely give you amazing options to pick from; so, make yourself a cup of tea, get comfortable and start scrolling.