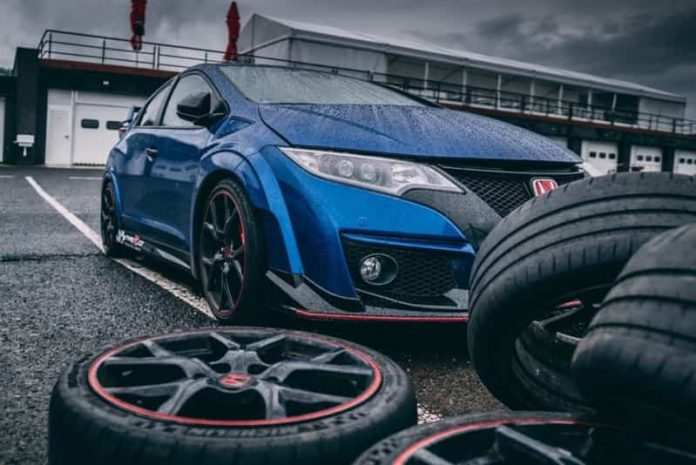 Your safety while driving is mainly dependent on one important part of your vehicle: your tires. Tires are the only things that keep your car's contact on the road while its in motion. Hence, you should treat choosing tires for your car with the utmost importance.
You need tires that will fit your vehicle; the right size is key for ease of control when you're on the road. You'll also have to check for tire treads; thicker ones have a better road grip and won't wear out quickly. These are just some of the crucial factors to consider when looking for tires.
Fortunately for you, the tires market is as big as it ever is in terms of options. Out of the numerous options out in the market, this article listed down the best. Here are the world's best tires in 2020.
1. Michelin
The Michelin brand is highly regarded by many as the best in the world today. It checks all the boxes that you need from a tire, which is why they do good in reviews and articles, such as this one. This brand is an overachiever across the board.
Their best product currently is the Michelin Defender. It's got versions best suited for passenger cars (T + H), SUVs, and light trucks (LTX). It also comes with a huge limited warranty after driving with it between 70k-80k miles, depending on the model.
Besides that, it doesn't make a lot of noise and is guaranteed to be competent during different seasons. It's most prominent flaw is its weak wet stopping, but that's common for all-season tires. Defender's treads are also long-lasting, so you won't need to replace them as quickly unless you use them frequently or drive fast most of the time.
2. Nexen
Nexen comes with a wide range of tires for different terrain and weather conditions. This brand is considered by most as the "King of Value" because they provide quality options at affordable prices. They're one of, if not the best alternative in the market right now.
Out of its many affordable products, the most competitive would be the Nexen Aria H7. This tire performs well in dry and wet conditions and doesn't make noise as well. It's the best affordable all-season tire in the market today.
It also comes in different sizes and a uniform designed center that helps in reducing tread wear and enhances handling. If you're on a budget, then Nexen might just be the tire for you.
3. Goodyear
The reputation of this brand speaks for itself powerfully. Goodyear tires are a household name and have an established image in the automotive and tire industry. They have nine lines that you can choose from that are suitable for trucks and passenger cars.
Out of the nine that they have, Goodyear Assurance CS Fuel Max is the best. It's quiet, comfortable, and has quite the exceptional rolling resistance. It also has a large warranty of up to 65k miles.
But perhaps the best feature of the Assurance CS Fuel Max is the tread compound that saves fuel. If you're looking for better fuel economy, this tire gives you just that.
4. Continental
Continental is now in the middle of one of their best year's production-wise. Together with its second brand General Tires, they've manufactured better tires this year. It's great news for consumers like you because both the market and pricing will become more competitive if this continues.
Continental's best product right now is the Continental ExtremeContact Sport. It's a performance tire that's been tested by race car drivers and is more affordable than the other brands' performance tires. If you're not looking for performance tires, they also have the General Altimax, an all-season tire for passenger cars.
5. Pirelli
When you see Pirelli on tires, it means high-performance. It's another brand that has established itself as one of the main players in the market. Their range of products offers quality and class.
Pirelli P Zero is Pirelli's best tire out now. It's an ultra-high performance summer tire that has excellent wet stopping and hydroplaning resistance. It also has a noise-canceling system, and it's also designed to run even when it's flat, so you stay safe even after a high-speed puncture happens.
You may also like to read: Top Safe Driving Tips For Winter
6. Bridgestone
Bridgestone offers enough choices to satisfy consumers. Although it hasn't quite reached the level of its competitors, its products are still made of great quality. They got tires for both commercial and non-commercial vehicles.
Two of their best options are the Bridgestone Dueler and the Bridgestone Blizzak. The Dueler is an all-season tire for SUVs and trucks, while the Blizzak is a winter tire for cars and trucks.
7. Yokohama
Yokohama tires offer great quality rubber for most vehicles. They make them eco-friendly with 80% less petroleum, while some are made from orange peels' oils. Their tires also deliver in terms of treads across all ranges.
Their best one in the market right now is the Yokohama Advan Fleva. It's an ultra-high performance tire designed for both passenger and performance cars. Advan Fleva is available for a 30-day trial run and is inexpensive compared to other ultra-high performance tires in the market.
8. Cooper
Cooper tires are another brand that has quite the range. It may not be at the top of the heap yet, but it plenty of options for motorists that drive every day.
Cooper has three major brands, namely Adventurer, Discoverer, and Evolution. Discoverer True North is it's most competitive across categories. It's a winter tire that provides a comfortable ride and performs well on snow and ice.
9. Hankook
Hankook's tires are the second most affordable among most of these top brands. Their products are excellent options for sedans and trucks. Its Optimo H727 has the highest tire mileage on the market, with 100,000 miles on its belt.
10. Dunlop
Dunlop meets the standards of leading car manufacturers in the world today. Its products are highly recommended for the car enthusiast in you. Most of their tires fall in the sporty range and are quite affordable. They're also a household name with a history that spans 120 years.
Conclusion
These are the ten best tires in the world this year. You've got a lot of options, so choose wisely. Consider what's most important for you: your safety when you're driving as you decide which tires to purchase.