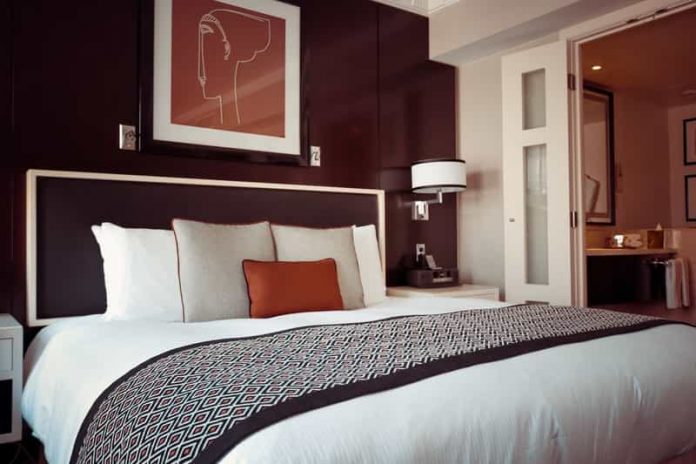 A bedroom is the heart of the entire home. It is that one room in the house that is designed to make you feel relaxed and comfortable. Thus, it is highly important to pay special attention to bedroom furniture.
Bedroom furniture is such that it gives you a feel of luxurious comfort. However, it is not at all necessary for the bedroom furniture to be expensive. Elegant and comfortable does not always mean pricey.
It is all about careful planning and choosing what best satisfies your needs. Well, everyone's basic need in the bedroom is a peaceful sleep. Other requirements like lighting and color scheme can vary from person to person.
Thus, the primary focus of your bedroom furniture should be to ensure that you get quality sleep. To help you out with this process, we have come up with some tips for selecting the best bedroom furniture for your house.
1. Plan Out Everything Beforehand
Let's all agree on this one thing that it is extremely difficult to select appropriate furniture without the help of an interior designer. Hence, the best practice you can follow is planning and jotting down things beforehand.
Firstly, analyze how much space you have in the bedroom and write down all the furniture you can fit in the room. Secondly, classify all the furniture you want into two categories that are: essential and decorative. In case you run out of budget, it will help you in sorting things.
It is also important to know your budget before you start planning anything. Or else all the planning will go in vain. Plan everything according to your budget. The budget should be enough to get you all the essential furniture along with a few decorative pieces.
2. The Bed
The bed is the crux of your entire bedroom. It holds together the whole bedroom. Sleep plays a major role in our daily lives, and it should be our topmost priority. Unfortunately, the hectic drilling routines do not allow us to prioritize our sleep.
The least we can do for our sleep schedule is to get the best and most comfortable bed. Remember to set aside a substantial amount of money for the bed. It need not be something extremely expensive.
The focus should be on getting the most comfortable mattress. You can also get a medicated mattress in case you suffer from back problems or any other injuries. You can even get a custom bed built using inspiration from Pinterest and Instagram.
3. The Wardrobe
Many people like to place their wardrobe in the bedroom only. Thus, it is important to allocate an easily accessible and large area for the closet to have sufficient space for clothing storage.
You can go for a walk-in closet if the bedroom is large enough to dedicate a designated space for it. If the room is a little congested, you can opt for sliding door closets. It also looks very classy and unique.
The wardrobe space is undoubtedly essential in the bedroom, especially if you have small washrooms in your house. You can also add full-length mirrors on the doors of the wardrobe to increase their functionality.
4. Don't Forget Bedroom Seating
No matter how much we love staying in the beds, you cannot always be seated in the bed, so having a seating zone in the bedroom is important. Moreover, when you invite friends in the bedroom for some chill time, you can not take them to bed every time.
Bedroom chairs, couches, and sofas provide a great seating space to enjoy reading or relax for a while. There are countless stylish, luxurious, and comfortable options to choose from for bedroom seating.
You can opt for what best fits your needs and budget both. Suppose there is no space to cultivate a specific seating area in the bedroom. In that case, you can add an extension of the ottoman sofa in front of your bed.
5. The Dresser
The dressing area or the dressing table is an essential part of the bedroom, especially for girls. In comparison to men, women tend to spend more time in the dressing area. Thus, one needs to pay special attention while curating the dressing area.
When looking for a dressing table, your main focus should be on the mirror size & quality and storage space. We women love to own many makeup products, so a large makeup storage space is essential.
If you want to get a custom-made dressing table, you can take inspiration from Pinterest and Instagram. Make sure to add adequate lighting in the dressing area to help you get ready on time. Huge dressers are a common part of bedroom furniture in Las Vegas, NV.
Final Thoughts
A bedroom is the hub of relaxation in the house, so bedroom furniture should be prioritized at all costs. Whether you plan to renovate the entire home or redo the bedroom, make sure you allocate enough budget.
As you shop for bedroom furniture, it's also vital to know what you want in the space. Once you are clear about the goals you wish for your bedroom to suffice for you, it gets easier to decide on the furniture.
Getting new bedroom furniture does not imply that you will have to empty all your pockets. You can do it on your own without paying huge sums to the interior designer. However, when doing it on your own, it gets a little tough and complicated.
Getting bedroom furniture on your own requires much more attention from you. Lastly, please do not go overboard with furniture when it comes to the bedroom. Rather than being crammed with a lot of furniture, it's supposed to be open and airy.
Would you please let us know if we missed out on some tips and tricks that helped you get the best furniture for your bedroom? We would love to hear back from all of you!