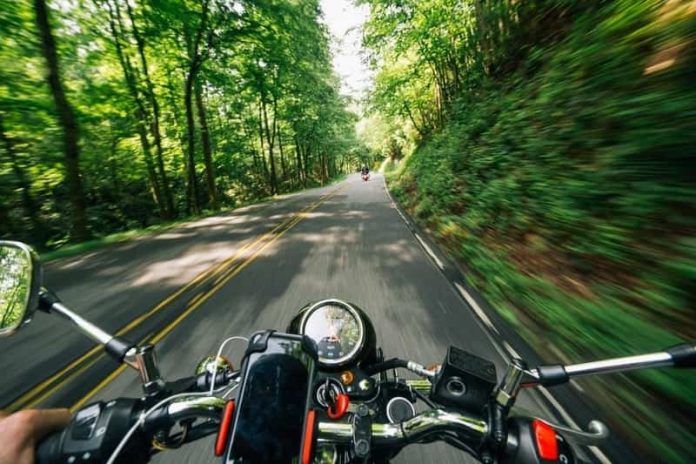 So you have already read a couple of articles on the pre-riding motorcycle tour checklist before you leave for your adventurous trip. Now it's time that you read and know what things you can do when you are already on your journey. It's no surprise that you already have a list of things planned for your whole trip but still, there are supreme beings who need help in understanding how they can maximize their fun during their trip.
For those of you who are looking to spice things up and make the most out of your journey. From bringing various souvenirs in your motorcycle luggage bags to trying out different cultural foods on the way, here are 5 things you can do during your adventure.
1- Explore off the road areas
It can get boring for some adventure-craving enthusiastic bikers to see 'same old, same old' or traditional places that might not excite you anymore. If that is the case, then you should try out exploring off the map remote areas that most tourists will not know about.
Ask the locals of the area you are in and find out if there is such a place other then the regular attractions. In most cases, the locals will tell you about some hidden spots or highly attractive natural remote areas that they may not tell everyone about because of the fear they people will ruin the beauty of that place. Exploring hidden spots and finding places where no tourists have ever laid foot on, now that sounds like an adventure!
2- Try local food
If you are not a foodie and a food lover, this one isn't for you. For those of you who love to try out new dishes and delicacies, you are going to love this one. Every place you visit must have some of the most famous eateries or their local recipe dishes that you may not have tried or may never going to try in your whole life again.
Therefore in order to get the most out of your adventurous journey try out local foods. And by local, we are referring to local small-time street eateries, not big time fancy restaurants. Because remember you are there for the fun and excitement while being close to nature and culture of the local areas and not to be treated and greeted pleasantly by a restaurants' staff.
3- Take photos
Before you feel like its a bit obvious isn't it? Have this in mind not all people are tech-savvy and a DSLR photo shoot, Instagram crazy social animals like you may be. There are people who still own old flip-to-open phones with a camera that couldn't capture a thing.
This advice is strictly for those of you adventurous who do not take pictures while they visit various places. Taking pictures of every place you go will help you to make your trip more memorable and you will have something to show your friends and family when you get back.
4- Collect souvenirs
A true adventurer always brings back something exotic and memorable from every trip and palace they visit. Collecting merely does not mean that you start to collect rocks, sand, or pebbles from every place you visit. Rather try looking for valuables by visiting the local markets or bazaars and see if you could find something useful or something that just may remind you of that place in the later future whenever you see that item. Keep them safe in your motorcycle backpacks bag and bring them home in good condition so they last longer.
5- Ring your friends and family
You may be on a long road trip and be out of sight from your friends and family for weeks and on top of that not calling them and letting them know about your whereabouts. How do you think this will make them feel? Disconnected! No matter for how long you are going to go or how far. It is always important to stay in touch with your friends and family to let them know that you are in good health and having a good time. Staying connected with your loved ones will feel them included in your happiness and will give them the peace of mind in knowing that you are in good health and doing fine.