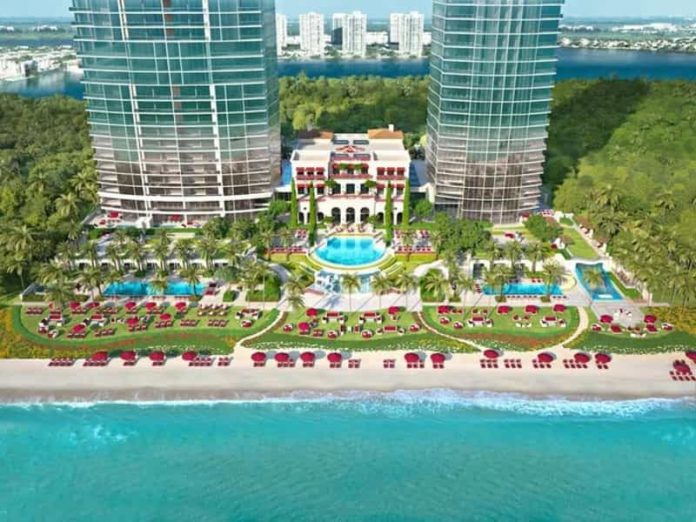 Being one of the premier luxurious residences in Miami, Florida, Acqualina Condominiums has a massive impact on the global market, especially when it comes to real estate.
It is the buzz of the town when it comes to enjoying stunningly panoramic views of the ocean from this award-winning residence. An investment in this will never be a waste but will provide considerable returns to the investors.
Acqualina Condominiums is one of Miami's top real estate investments, and it is now the most expensive. So many investors have opted to place their money in Acqualina is a testament to that fact.
As real estate continues to increase on the market, deciding to invest in Acqualina is prudent because you guarantee your money's financial present and future while also increasing your wealth.
10 Reasons to Invest in Acqualina
Privacy
Since you are a member of the renowned membership club, privacy will never be an issue. Non-members automatically lose access to all areas of the condo complex if they are not residents. Assuring that members are not exposed to distressing circumstances such as being viewed by someone they hardly know.
Your privacy will always come first, as Acqualina takes care to keep you free of any unwanted distractions from your environs.
Security
Security is a significant element in ensuring the safety of all residents. The condominium is secured 24 hours a day, 7 days a week. Each homeowner will feel safe and at ease since a doorman and security personnel are on-site 24 hours a day.
You will find peace knowing that all of your valuables will be safe and secured because of the tight security throughout the building and its immediate surrounding area.
Features
Ownership in Acqualina Condominiums comes with a number of advantages, one of which is the presence of desirable features that increase the property's value in the eyes of both prospective buyers and current owners.
In addition, since it played a significant role in how Acqualina controls the satisfaction of its residents, it demonstrates the perks and advantages that unit owners may enjoy. Some of these features are as follows:
Full-service concierge services
24-hour room service
24-hour valet parking
Babysitting services
Poolside Bar & Grill (Costa Grill)
Beach Club with private beach and pool
Infinity-edge pool
Pet-Friendly
Since most people are born animal lovers, some condominiums have pet-friendly amenities, which the owners find more attractive to their taste. Acqualina will never be left behind since they have this feature on their property.
The building also has a dog park in which the animal owners can freely walk their pets while having the fun of chatting or meeting their neighbors and also meeting a pet-lover like them.
Excellent Location
Since Acqualina Condominiums is located across the ocean from the beach, there is a high demand for real estate in this area. Because most of the city's most notable condominiums are situated around the coastline, most seaside condos have a more excellent value.
The location is especially advantageous since an airport is close by, as are prominent businesses, restaurants, and shopping complexes.
Modern Elegance
Acqualina ensures that the condos have a vibe and feel of modernity and elegance in the eyes of potential buyers and owners by enlisting the services of the top design professionals. They ensured that the visitors there experienced absolute perfection, with no blemishes or flaws.
Luxurious Image
Acqualina is often described as a grand and magnificent residence. Thanks to the property's stringent safety regulations, it shapes the world's perception that Acqualina is a luxury apartment. And the way they treat their visitors and property owners with the greatest regard and respect adds to their image.
Excellent Service Reputation
Acqualina condos for sale are an excellent investment if you want to make a long-term financial commitment. It has a good reputation for providing the best services, facilities, and staff found elsewhere in the world.
With more than ten years of service expertise, you can see how advantageous investing can be, especially if you're looking for a safer investment since condominium living is convenient and flexible.
Rental Option
If you want to make money from it, you may rent it out as a rental property. It all depends on how you and the tenants approach the subject of the lease. This agreement allows you to earn money while not worrying about the upkeep and cleaning since they are only provided to the individuals who reside on the property.
Safe Investment
You can tell that investment can never be a waste of money since it also requires how you could take a risk if you want your money to go by double or even triple. Having this pandemic right now opens our eyes to how you can save your money in the future or make it possible to invest in a better investment. It is also ideal to invest more in properties because it appreciates as the years' pass.
Securing a Better Future
Purchasing a unit at Acqualina may help you secure a brighter future for yourself and your family. And by reading this, you will get insight into why you should invest and include Acqualina in your portfolio; and how Acqualina Condominiums might significantly increase the value of your investment. In practice, you're safeguarding your future. You may also demonstrate your business skills by making this wise choice.