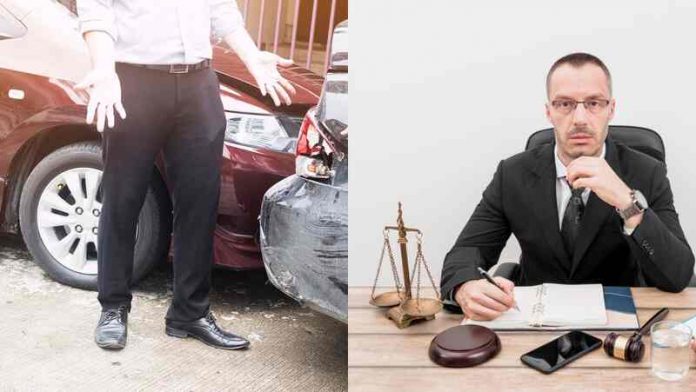 Car accidents happen frequently, and when they do, the parties involved are usually too busy assessing the damage, treating physical injuries, or blaming one another to think about the fact that there are several legal implications to consider.
There are many legal implications that victims may be unaware of, from dealing with insurance companies to proving negligence. This lack of knowledge can lead to disastrous legal consequences when navigating an accident case.
It is the job of a car accident lawyer to ensure that you don't fall into traps when filing a car accident case due to a lack of knowledge about legal procedures. In this article, we will cover everything an accident attorney can do for you. But first, we'll answer the most common question that accident victims have about legal representation.
Is it expensive to hire legal representation in a car accident case?
Contrary to what you may think, you will often not have to pay a mammoth sum out-of-pocket to retain the services of a car accident attorney to represent you in your case.
This is because, besides the hourly rates some firms charge, most accident attorneys get paid based on a contingency basis. What this means is that your lawyer doesn't get paid unless you win the case, and even then, they only retain a percentage of the amount you are awarded in damages. So what percentage of the amount you are awarded in damages goes to your attorney? Well, it depends.
According to an article published by Forbes, attorneys will generally charge between 25 – 40% of the amount you are awarded in damages depending on the intricacies of your case and the stage at which it is resolved.
5 reasons why hiring an accident attorney may be the best option for you
Gathering evidence
In an accident or personal injury case, you will need to establish who is at fault, how they are at fault, and why they are at fault. Establishing liability may seem easy at first glance, but gathering evidence while the crime scene is still fresh is crucial to ensure the most accurate deductions.
Retaining the services of an accident attorney proves to be invaluable in this situation. Your lawyer will visit the crime scene, take pictures, assess any injuries sustained, and interview witnesses as early as possible.
Knowledge of legal proceedings
An accident attorney understands the intricacies of legal proceedings and knows what information is admissible in court. For example, did you know that failing to go to the ER a few hours after an accident or making a seemingly harmless post on social media to tell friends and family that you are alright can be used against you in a court of law? An accident attorney knows this and can help you navigate legal proceedings to ensure that you don't inadvertently damage your case.
Filing early
There is a time limit (called a statute of limitations) on how long after the accident you are allowed to file a complaint. Your lawyer will get all the necessary documents in place and file your case before the statute of limitations is exceeded.
An attorney will help you spot and claim all the damages you are entitled to
You may be able to claim compensation for more than just physical injury, and your attorney can help you identify and claim all your entitled damages.
Negotiating with each party involved
An accident attorney will put their experience to work on your behalf by negotiating with both insurers and defendants for the best possible outcome.
Conclusion: Is hiring legal representation for my accident case worth it?
You may be wondering if hiring legal representation for your accident case is worth giving up a percentage of the money you will be awarded in damages. However, consider this: a personal injury case is complicated and sensitive, and it is also subject to strict deadlines. If you do not possess the knowledge required to handle the intricacies of the case or meet the deadlines, will you receive any compensation, to begin with?
Hiring a car accident lawyer may be the best way to ensure that you receive the compensation you deserve while avoiding the possibility of a negative outcome.