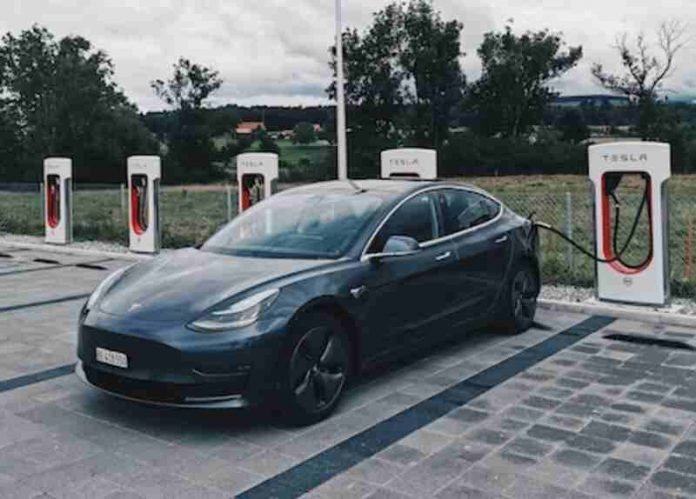 Singapore is not slowing down in its advocacy of shifting to electric and hybrid vehicles. Singapore advocates for greener and more sustainable transportation for its citizens by reducing the tailpipe emissions caused by conventional vehicles.
There are several Tesla electric vehicle owners in Singapore at present. Many more are encouraged to shift to this type of vehicle now that several charging stations are installed in convenient locations.
Not only will charging be convenient, but your Tesla is also protected. If you are a Tesla owner looking for a reputable insurance company for your vehicle, look no further than Liberty Insurance. They are the preferred insurance partner of Tesla in Singapore.
There are several supercharging stations in strategic locations in Singapore. If you want to know if there is a supercharging station near your area, you will find this article very useful.
Where can I go in Singapore to charge my Tesla electric car?
The most convenient charging option for your Tesla electric car is at home. You can conveniently plug it in while you get a good night's sleep.
However, you may need to charge your vehicle when you are not at home, and Tesla supercharging stations are easily accessible to cater to the needs of their clients. Listed below are the conveniently situated supercharging stations for Tesla electric cars in Singapore:
Orchard Central
The first supercharging station in Orchard Central is on the 9th floor of Orchard Central's car park. You can conveniently enjoy shopping along the busy retail area while waiting for your Tesla to be fully charged.
Millennia Walk
The second supercharging station in Singapore is situated on Millenia Walk. Millenia Walk is situated in the business area near the Millenia Singapore Hotel and Conrad Centennial Singapore Hotel. If you are looking for a charging station outside the central city district, Millenia Walk is a good choice.
Katong V
Katong V is where you can find the third supercharging station of Tesla. It is the first outdoor Tesla supercharger in Singapore. While waiting for your car to charge, you can get some errands done, try different Singaporean cuisine, and enjoy the malls in the area.
Star Vista
The fourth Tesla supercharging station is conveniently located near Bukit Timah and Holland Village. While charging your car, you may go around the mall, shop, or grab a meal.
West Coast Plaza
In 2022, Tesla opened its 8th Supercharger site in West Coast Plaza. The West Coast Plaza Supercharger has three charging stations and is accessible 24/7.
Other Supercharging Stations
Tesla has set up more supercharging stations in other public spaces in Singapore. You can access their charging stations in Causeway Point, Century Square, Great World, and Waterway Point.
Charging Information
A large percentage of supercharging stations in Singapore are situated in or near commercial establishments like shopping malls. Meanwhile, one-third of supercharging stations are installed on private premises.
When Tesla first launched its first supercharging station, charging was free for Tesla owners. However, as of April 2022, charging is no longer free.
The charging rate for Tesla Electric vehicles cost S$ 0.48 per kWH. Idle fees, S$ 0.50 per minute, will also be charged when the charging station is 50% occupied. The idle fee may also cost as much as S$ 1.00 per minute.
The idle fee is billed when the vehicle remains connected to the supercharger, even when the charging session is completed and when the charging station is at 50% capacity or more. However, if you get to move your vehicle within 5 minutes, the idle fee is waived. These fees apply to Tesla Model S, Model X, Model 3, and Model Y vehicles.
Tesla's supercharging stations are much faster than other electric vehicle charging stations. They can charge vehicles up to 270 kW. Tesla Model Y can be fully charged in 15 minutes up to 261 kW, and Model 3 can be charged up to 282 kW.
Tesla's supercharging stations have stand-alone stations because Tesla is the only electric vehicle manufacturer maintaining its charging stations without relying on other service providers for collaboration.
Is it worth it to switch to an electric vehicle?
Switching from a gasoline-depended vehicle to an electric vehicle initially is a big investment. However, maintaining an electric car costs significantly less over time. Not to mention, several charging stations are accessible all over Singapore, making charging very convenient for electric vehicle owners.
There are several factors to consider when switching to an electric vehicle. However, the switch is worth it. You are using an environmentally friendly vehicle that helps reduce carbon emissions into the atmosphere, which is harmful to the environment.
Conclusion
When in Singapore, you don't have to worry about where to charge your Tesla because you can visit several supercharging stations. Charging stations are conveniently located in commercial districts where you can do errands, go shopping, and eat a good meal while waiting for your Tesla to charge fully.
The Singaporean government plans to launch 60,000 supercharging stations nationwide by 2030. They are also encouraging their citizens to switch by giving them incentives. This is Singapore's way of transitioning to a greener and more efficient transportation system.