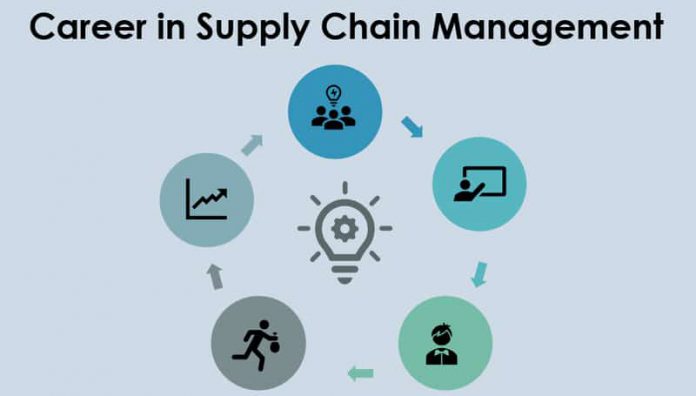 The logistics and supply chain management industry is one of the most essential domains for the economic development of any country. The logistics network ensures that the country is able to import essential items and export its surplus. The trucking and supply chain industry ensures that food and essential items reach the common people via retail stores.
Ireland is one of the fastest emerging economies in the European Union and has a thriving supply chain management domain. According to a report released by the Dublin Technology University, supply chain management directly or indirectly contributes to more than 50% of all customer services in the country.
Hence, exploring a supply chain management career in Ireland can be a great alternative. Read ahead to learn more about the career prospects of pursuing a degree in the subject.
What are the career prospects of a degree in supply chain management in Ireland?
There are many diverse career options available in the domain of logistics and supply chain management in Ireland. Here is a small snapshot of interesting jobs in the logistics and supply chain field.
Clinical Supply Operations Coordinators: Clinical supply operations coordinators are hired in the supply-chain wing of the pharmaceutical industry. They process and analyse clinical shipments, coordinate between different third-party transportation vendors and monitor overdue requests. They also ensure that the clinical shipments are being transported or stored in compliance with international health guidelines.
Inventory Managers: Inventory managers work in warehouses, factories and storage silos to keep track of the availability of essential materials, parts, products or other stock items. They maintain meticulous records for the purchase and storage of these materials as well as order more stock when needed. They also predict the requirement of new stock based on scheduled orders or deliveries. They also ensure that the stock is well protected against theft, fraud or damage due to natural disasters.
Warehouse Manager: Warehouse managers are inventory managers in charge of single or multiple warehouses. In addition to inventory duties, warehouse managers also look after the distribution of different products and materials within the company. They are also in charge of supervising the activities of warehouse workers, assigning duties and job assignments and implanting new security or administrative policies in the warehouses under their charge.
Logistics Managers: Logistics managers can be hired at any point of a supply-chain cycle. Logistics managers are mainly involved in coordinating between manufacturers, distributors, retailers and customers. The job role might include additional responsibilities like monitoring the quantity and quality of the movement of goods and analysing data from different sources to ensure smooth distribution of goods and products.
The best way to access these high-paying roles in the supply chain industry is to become well-versed in the concepts of supply chain management through a degree or a course. There are many colleges and institutes in Ireland offering relevant courses in the subject. Enroll in an appropriate course today to enhance your future prospects in the industry.