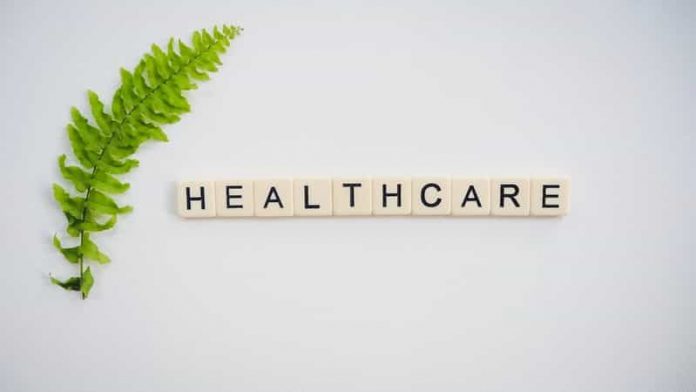 No wonder the field of the healthcare industry is ever-evolving. Gone are the days when the industry only had professionals that worked closely with patients. Today, the operations of medical institutions are becoming large and more complicated. Due to this reason, healthcare institutions are introducing various new roles to manage operations effectively.
The healthcare sector now opens gates of job opportunities for individuals who want to work in the healthcare environment but in non-clinical positions. One such job role is of a healthcare administrator. Healthcare administrators ensure quality delivery to the patients and effective management. They oversee and manage various healthcare sector functions and make sure that the organization operates smoothly and professionally. These professionals work together closely with different medical faculty, including nurses, physicians, technicians, and many others. Healthcare administrators ensure all operations in the medical organization complaints with laws and regulations.
How to Become a Healthcare Administrator?
Individuals looking forward to becoming a healthcare administrator should first earn a bachelor's degree in business administration or some related field. The curriculum of the undergraduate degree must be a hybrid of health and business subjects. However, only entry-level positions are accessible to those with a bachelor's degree. To advance and meet the growing challenges in healthcare settings, an online master in health administration is a worthwhile decision. A master's degree helps students develop specific expertise and formulate strategies for the healthcare world's day-to-day changes. While a master's degree qualifies professionals for high-level job positions, individuals can still obtain professional certifications if they wish to go the extra mile.
Below are some of the primary responsibilities of a healthcare administrator:
1. Financial Management
It comes as no surprise that any organization's financial condition, regardless of the industry, plays a crucial role in its survival and overall success. That said, a healthcare administrator's primary responsibility includes managing finances to keep running operations smoothly. Due to the current economic situation, healthcare administrators find it challenging to meet the healthcare center's needs and goals. Healthcare administrators are responsible for carrying out the following tasks for financial management:
Have clear policies – Healthcare administrators are well-aware of patients' insurance and reimbursement policies. They keep updates of every patients' insurances before they visit a doctor or get treatments. Moreover, these administrators ensure that they properly communicate financial guidelines to patients and healthcare staff.
Keep updated all financial records – Healthcare organizations are usually busy around the clock. They often miss out on minor financial details in the records. Healthcare administrators keep track of all types of medical equipment that hospital purchases. Doing so helps in maintaining an accurate record and stop unnecessary insurances. With the advancement in technology, most administrators are now adopting electronic records to manage such finances.
Manages cash flow – Most of the time, the reason for insufficient cash flow in healthcare centers is patients' unpaid or late fees. Thus, the healthcare administrators keep a close eye on patients' insurances are fully paid.
2. Human Resources Management
One of the most significant resources of any organization is its employees. Due to the increasing contravention of regulations and lack of trained personnel, human resources management has gained much importance in the healthcare industry lately. Healthcare administrator monitors all the matters in the organization concerning employees. They take all measures to increase employee engagement, from providing benefits to initiating training programs to offering assistance. The following points demonstrate how healthcare administrator streamline the human resources operations:
Recruitment of staff – These professionals collect resumes and conduct interviews for hiring new employees in the healthcare facility. Administrators ensure that the applicants meet the required education criteria and have the necessary license to practice. Apart from this, they are also responsible for planning the incentives and salary structure for the employees.
Personnel Management – Delivering the best services to the patients is crucial for every healthcare system. It is only possible when the hospital employs skilled and competent staff. For this purpose, administrators keep an eye out and assess the new and present workers' performance. Not only this, but healthcare administrators also resolve conflicts and come up with a neutral solution that works the best for the employees and management.
3. Communications
How would a patient receive proper medical treatment if the nurses, physicians, or other health professionals aren't communicating effectively? Lack of communication can also negatively impact the workplace environment. Hospitals and healthcare facilities that recognize the need for communication provide quality care to their patients and increases the overall efficiency of day-to-day operations. Therefore, healthcare administrators adopt the following methods to maintain effective communication in healthcare institutions:
Share patients' medical records – These administrators share patients' data through communication. Since patients' medical records are essential for generating a comprehensive medical history, they are thus used to provide proper medical care. In case the information isn't shared appropriately, it can cause inaccurate treatment or increased medical billings.
Provides smooth collaboration between colleagues – The healthcare organization can't operate smoothly without proper communication between healthcare staff. Here, these administrators play their crucial role. Healthcare administrators serve as a bridge between doctors, physicians, lab technicians, and patients. They are in charge of creating and maintaining open communication between all hospital staff and patients to ensure quality care and efficient operations.
Communicate research findings – Today, there is a significant rise in the number of diseases and medical problems. The healthcare industry can only move forward and provide advanced treatment to patients if they pay attention to recent research and improve treatment methods and equipment. Thus, healthcare administrators communicate and collaborate with researchers within the medical organization and with various organizations too.
Conclusion
Healthcare administrators can work in a variety of different settings that go beyond the walls of hospitals. Administrators could provide their services in pharmaceuticals, laboratories, ambulatory sectors to ensure a safe environment and proper equipment. According to BLS, healthcare occupations will grow by 15% by 2029. It depicts the increasing demand for medical staff, more hospitals and clinics, and administrators to make sure that everything works perfectly and without a hitch.
Image Credit: TotalShape.com