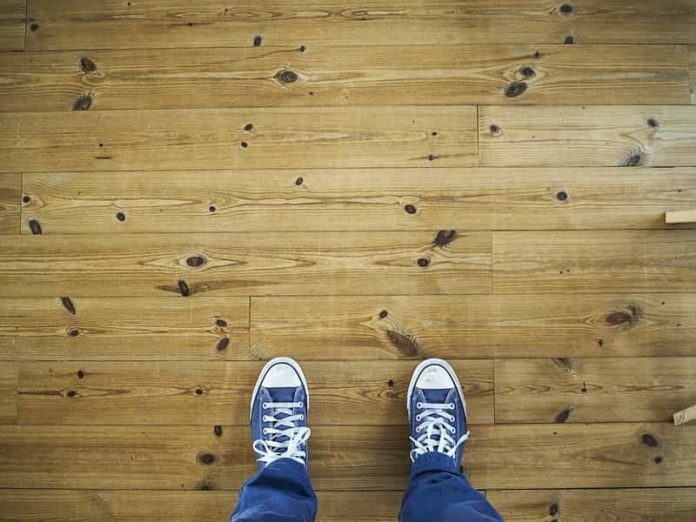 Laminate floors are layers of synthetic flooring that are fused using a lamination process. One uses it to simulate wood or stone with a photographic layer that users can set under a transparent coating or protective layer. They are usually cheap and very easily installed. Many prefer laminate flooring over other forms of flooring processes, as they are both durable and hygienic.
The article below gives a list of things that would enable the customer to learn more about laminated floors.
Design:
A laminate floor is usually made of a combination of resin and fibers to provide a tougher exterior with a glossy look. Laminate flooring consists of four layers:
Bottom: Protects the floor against moisture and absorbs physical shocks balancing the entire floor on it.
Core: It is a thick layer of higher density elements that function as protection from moisture and other physical shocks.
Design: A mimic of the intended layer surface placed in the form of a large photographed board. It can mimic either wood or stone.
Surface: Commonly known as wear. It is a thick clear covering that protects the flooring from scratches and stains.
Based on Material:
Plastic: Plastic laminated floors are fairly common constituting a majority of laminated floors in Australia. They consist of industrial plastic that is durable and affordable.
Engineered Wood: More expensive than its plastic counterpart but lasts longer than plastic laminates.
Things to consider when installing:
The design and texture of the laminated floors, whether it is wood or stone, should match the house's interior designs and overall aesthetics. A look that doesn't blend in with the surroundings can be visually uncomfortable.
Ensure that the floors have added layers for absorbing moisture when one installs it in the kitchen and bathroom.
One should regularise proper cleaning and mopping when installing laminate floors to increase durability and make textures last longer. One should make regular maintenance checks once every few years to monitor the laminated floors.
Advantages of Laminated Floors:
Durability: Laminate flooring is highly durable when compared to its regular counterpart. Due to added layers of synthetic materials, these floors are more resistant to any form of physical irregularities to a degree.
Resistance: Most laminate flooring has layers that protect it from corrosion by chemicals, and dampness through moisture and stains. Hence, it retains its natural texture and color for an extended period.
Maintenance: These floors are straightforward to clean and maintain due to the transparent coating layer, impervious to chemical compounds. With laminate floorings being moisture resistant, one can clean off any water-related accidents very quickly with little effort.
Affordable: Laminated floors are very cheap compared to other types, and hence they are very economical. Due to added durability for a lesser price, they are the most sought out flooring because of their longevity.
Designs: One can use laminated floors to print a wide range of designs and textures that is not possible through regular flooring. Hence, laminated floors are more flexible and design-friendly than other flooring counterparts, and there is no need to worry as one can mold the design to match the overall aesthetic. One can integrate any color, texture, or design into the floors to match the interiors. Hence, laminated floors are more versatile.