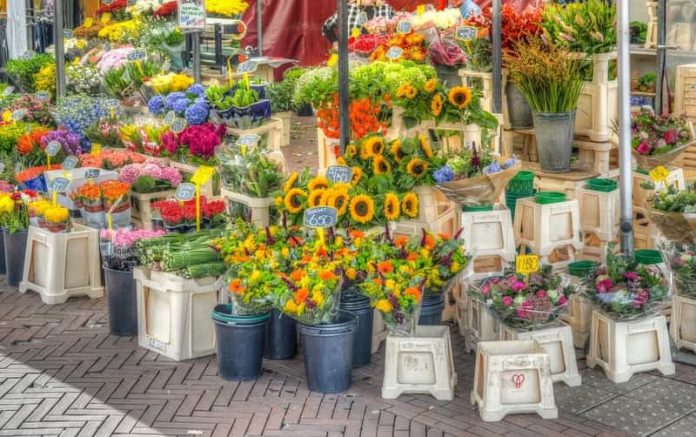 For any occasion or event, sending someone beautiful flowers is a fantastic present. The distinctive charm of blossoms and the way they elevate our hearts is why all people cherish these flowers. This is why they make for such a lovely gift. Be it for birthdays, valentine's Day, anniversaries, or just as a simple gesture of remembrance, flowers can be gifted or used for various reasons. In this day and time, where everything can be bought and delivered by placing an order online, buying flowers online is no exception. One can buy flowers online and get them delivered depending upon the urgency. Many florists have their shops online where they take up orders for various occasions. The customers have lots of selections to choose from and have the option to get them customized too.
Buying flowers online is very convenient, especially in trying times. It saves the trouble of driving in traffic, standing in line, being confused, and not knowing what to buy.
More often than not, one can find better offers online than one can at their local florist as the store has additional costs such as paying for items, making lease and maintenance payments, and paying employees, if any. This usually is the reason why flowers are more expensive in the shop than online. For when one orders online, the flowers come directly from the greenhouses or gardens.
Online shops are also simple to maneuver too! If a person knows what kind of flowers they want, their preferred color, finding them is a matter of minutes online. Even otherwise, browsing through bouquets or assortments of flowers is very easy online. Online shopping offers the option of sorting bouquets based on price, availability, and any other added filters such as color or occasion. Ordering a bouquet online will take a fraction of the time compared to finding a store and physically getting there to place the order. This speed is beneficial when one is in a pinch and looking for a last-minute gift. Florists have many sources and delivery agents who are ever ready to deliver orders on a priority basis!
Online ordering also enables one to send flowers long distances. One can be living in any corner of the world and still send flowers to their dear ones.
One can also check and monitor their flower delivery status online and make sure they reach on time. This is a perfect alternative to spoiling the recipient's surprise by wondering if they have received the gift and asking them for confirmation.
One can select the time and day that one wants their flowers to be delivered. One may opt to have them shipped to the work location of their recipients or their house. One can also send flowers to hospitals or other specific areas based on the company's delivery policies.
The flowers available online are usually of the best quality as florists want to impress their new customers and maintain good bonds with their existing ones. Customers can also decide upon the florist based on the reviews by former customers. This allows the buyer to determine which florist to choose. This luxury is unavailable when one has to buy flowers physically. All these reasons make it easy to buy flowers online, as it is a convenient and easy way of getting gifts!