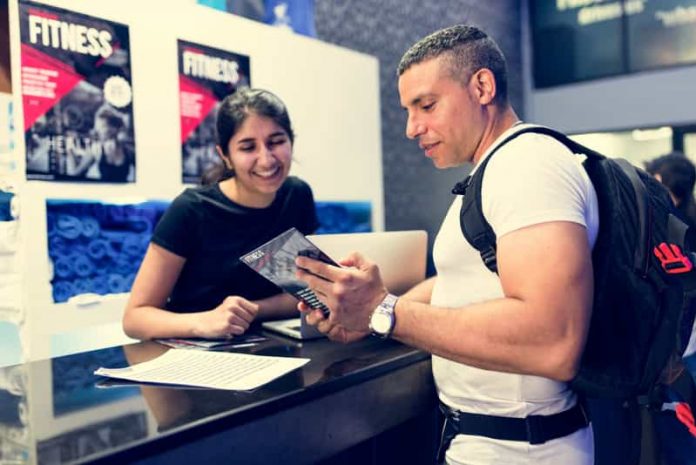 A gym membership is often an outgoing bill that many people have, however, whether they make efficient use of it is another matter. Gym memberships aren't normally cheap either and while more gyms are cropping up regularly with competitive pricing, it's still often on par with the cost of a week's shopping (£40-£150). For an individual, the anticipated annual gym bill is expected to be upwards of £450-£600, without factoring in the cost of a diet plan, travel between home and gym and any additional equipment or clothing you've purchased.
With home-gym equipment now easier to get hold off than ever before with the facility of internet shopping, you could get fit without ever needing to leave your home. It doesn't have to be a costly investment either with the availability of refurbished and second-hand gym equipment and you can build your home gym up gradually over time. Starting with a skipping rope, some dumb-bells or a set of weighted sandbags designed for gym use and building up to include a treadmill or exercise bike, depending on your available space. Even the introduction of artificial grass can help you to achieve your fitness goals.
If you have been debating whether to sign up to your local gym or to invest in your own work-out space, we've provided some benefits and cons of using the gym below.
Access to Personal Trainers
One of the greater benefits of using a gym is gaining access to a personal trainer who can help you set and maintain personal work-out goals, provide guidance for working out safely and help to keep you accountable. Whatever your goal for working out is, whether you are training for an event, aiming to lose weight or simply want to maintain a healthy lifestyle, your personal trainer will help you plan, work-out and warm down correctly to prevent injury.
However, not every gym membership offers access to their personal trainers as standard and particularly for more cost-effective membership rates, it's likely you will need to pay an additional surcharge or private trainer fee. Make sure to read the inclusions and exclusions of a potential gym membership carefully to ensure it provides access to the features or tools you want to use.
A Wide Range of Equipment
There is no denying modern, advanced gym equipment can be pricey and certainly making a collection of each piece of equipment your local gym has available could potentially set you back thousands. If you prefer plenty of variety and are worried about losing motivation in a home-gym with restricted access on the type of equipment you can use, you might find greater motivation from a gym membership.
Availability of Group Classes
Some people are more motivated with personal goals while others find greater motivation when working out alongside others, which results in a greater benefit from the group classes often available at gyms. It is another aspect you will need to check is included in the cost of your gym membership but where available, group classes are great for keeping you accountable and provide plenty of encouragement and motivation from the class leader and your surrounding classmates.
A Place To Meet Likeminded Individuals
Gyms can be great places for socialising and provide an easy way of getting to know people and starting a conversation, especially as most people in the gym will share a common goal. All sorts of people use gyms and whether you just want to find a temporary gym partner or fancy striking up a mutually beneficial friendship, the gym is a great place to find likeminded individuals to start chatting to.
Whatever our fitness goal, a gym can be a great motivator and keep you on track to achieving your goal, however, if you know you are happy with a smaller variety of equipment, prefer to work-out alone and don't struggle with self-motivation, a home-gym could be the most cost-effective method for you.