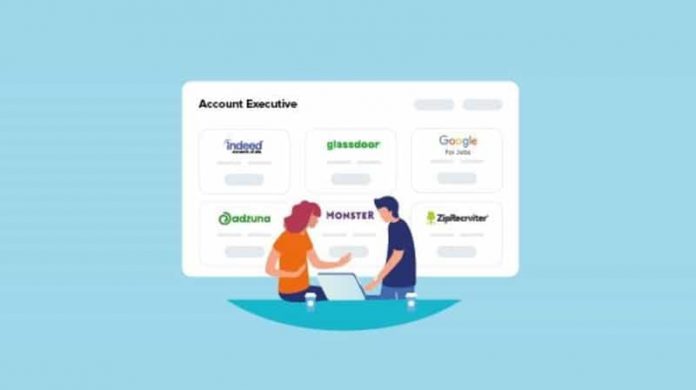 As Einstein may once have said, "The definition of insanity is doing the same thing over and over again, but expecting different results." So why is it that nine times out of ten, when we see clients posting their jobs in the hope of attracting more diverse talent to their business and improving their workplace diversity, they simply post to the same places? If you're not seeing results from your job searches, no matter how much you tweak the description, approach or job title, then this blog from the Chief Product Officer of Diversely (https://www.diversely.io/), Hayley Bakker is the one for you.
Trends of Job Boards: David vs Goliath
The online recruitment industry is worth $28 bln (in 2019)—estimated to grow to $ 43 bln 2027—and space is becoming increasingly crowded. Internal talent acquisition teams as well as external recruitment agencies find themselves in a bit of a split. On the one hand seeking alternatives to big job boards, driven by high prices as well as many unqualified candidates However unsure of the ROI for these smaller targeted job boards, which in many cases is still a bit of a question mark. Top job boards like Monster, Indeed and LinkedIn are increasingly facing stiff competition from new kids on the block: Niche and diverse job boards focused on a specific function, skill or community.
Types of Job Boards
1. GENERAL JOB BOARDS: INCREASING YOUR VISIBILITY AND DRIVING BROADER APPLICATIONS
General job boards like Monster, Talent.com, Google for Jobs, CareerBuilder etc. help to reach a large audience and will usually attract high volumes of applicants for a job. This might be useful for general jobs without very specific requirements. Having said that, some general job boards might focus on an industry, which will help narrow down on the specific hiring needs, for example, eFinancialCareers.
The upside is that most recruiters and TA's will already have accounts with these websites.
However, for companies seeking to improve their diversity, this might not be the most impactful way to go.
Making sure you have a broad as well as a targeted reach is essential to attracting the right talent.
2. NICHE AND DIVERSE JOB BOARDS
Many niche job boards cater to specialized talent pools and communities, niche industries and types of contracts. Niche job boards are particularly useful for businesses that want to attract hard-to-find talent either because of the role, specialized position, or because they're trying to attract under-represented groups. Niche and diverse job boards can help to tap into more unique candidate pools, whether it's women who code or people with disabilities.
Some examples of talent pool focused job boards include:
Women-focused job boards: PowerToFly, Work180, WomenWhoCode
Retiree/50+ focused job boards: RetirementJobs, Workforce50, Restless
Young talent-focused job boards: GradSingapore, Wanted, CollegeRecruiter
Disability focused job boards: Xceptional, SGenable, NulJobs
Flexible working-focused job boards: FlexCareers
Post Job Ads
Our research has discovered that a combination of general (high reach and volume) job boards and niche and diverse (targeted) job boards are needed to compete for and attract diverse talent in today's market.
AND FRANKLY, WHY WOULD YOU HAVE TO CHOOSE?
Why not try both options instead? One thing we know for sure: Competing for talent is tough and continuing to do what you've done for the past 10 years will not help you in the future. As Albert Einstein once put it:
"The definition of insanity is doing the same thing over and over again, but expecting different results." – Albert Einstein
Diversely (https://www.diversely.io/recruitment-tools/job-posting) provides a tool where users can keep easily and effectively use job boards to find and select the right talent.
Post your job ads out to general and global job boards with one click of a button
Connect your existing subscriptions to general-purpose job boards and use your existing credits and payment methods
Find recommendations for niche job boards that might help you to attract your under-represented groups
Use quick links to make a job posting to niche and diverse job boards quick and easy and to bring all your applicants back into one dashboard
Review the effectiveness of your job posting to various job boards in your dashboard – track your applicant volumes, diversity of applicants and success rate across each board.