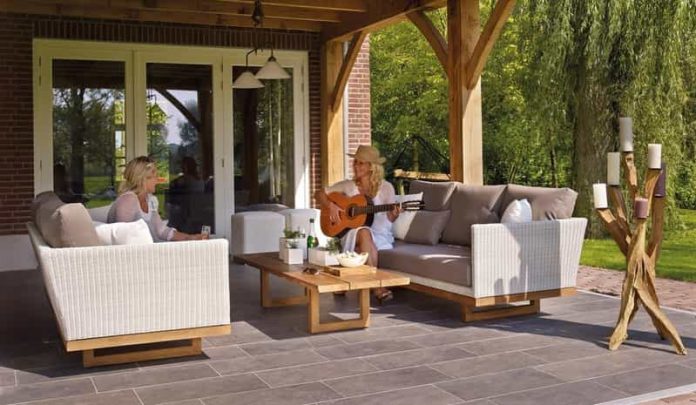 The backyard has become an even more important space during COVID-19 as a space for people to socialize privately while reducing the chance of transmission. The garden can be a great space for socializing during the warmer months of the year, especially when you have put in some work to create the perfect space for being social. Here are a few of the best ways that you can go about doing this.
Landscape Into Zones
First, you should look to landscape the backyard so that you have different areas of the garden. You might have a patio or decking in one part of the garden for socializing and then have a neatly maintained lawn along with flower beds to improve the visual appeal. This means that you may need to use garden trimmers to landscape the backyard and use a generator to power this equipment.
Seating
You will obviously want to have comfortable seating for the backyard and there are lots of options here. You will want suitable chairs for eating if you plan on al-fresco dining, but you may also want something more relaxing such as an outdoor sofa for lounging around.
Alfresco Dining
There is nothing better than alfresco dining during the warmer months of the year, especially when you have guests over. You might want to look into a BBQ or an outdoor pizza oven so that you can cook outside as well and possibly even a cocktail bar to enjoy some delicious cocktails when the sun is out.
Set Up a Shaded Area
One thing that you do need to consider is having a shaded area. While the UK is best known for rainy and low temperatures, you do find that it can get hot in the summer and it is important to seek shade even when the temperature is low. A pergola is perfect for this because it can extend your living space, provide plenty of shade and also create a pretty, appealing area of the garden that is perfect for relaxing or socializing.
Plan for the Evening
You also need to think about how you will manage in the evening when the sun goes down and it can become chilly (even in the middle of summer). You don't want to have to end the party early, so you might want to think about a fire pit, chiminea or electric heaters for warmth. You also need to think about visibility with lanterns, candles, and fairy lights all being a good way to light up the garden while also helping to create a cozy atmosphere.
Hopefully, this post will help you to give your garden a makeover to create a fun, comfortable and welcoming space for socializing during the warmer months of the year.