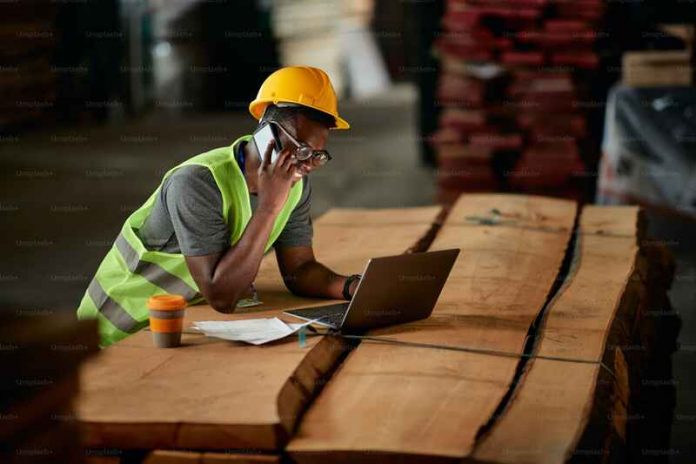 Finding a contractor that you can trust to do the job right is essential for any major home improvement project. Not only will it save you time and money, but it will also give you peace of mind knowing that the work is being done correctly.
But how do you know which contractor is reliable? To find a trustworthy contractor, there are several steps one should take before making their final decision. Researching contractors in your area, reading reviews from past customers, asking questions about qualifications and experience, getting multiple quotes and checking references can all help ensure that the contractor you choose has your best interest at heart. By taking these precautions beforehand, you can rest assured knowing that your home renovation project will be completed with quality materials and craftsmanship in a timely manner.
Research
Online Reviews
Start by researching online reviews on websites like Google, Yelp, and Angie's List. These platforms provide valuable insights into a contractor's reputation, work quality, and customer service. Look for contractors with consistently high ratings and positive feedback from satisfied customers.
Recommendations
Personal recommendations from friends, family, and neighbors can be invaluable in finding a trustworthy contractor. Speak to people in your community who have had similar work done and ask about their experiences with various contractors.
Local Directories
Don't forget to check local directories and the Better Business Bureau (BBB) to find reputable contractors in your area. The BBB rates businesses based on customer complaints, business transparency, and ethical practices, making it a useful resource in your search.
Background Checks
Conduct a background check on any contractor you're considering. You should look into their license, certifications, and insurance to ensure they meet all necessary requirements. Also, inquire about any legal disputes or complaints that may have been made against them.
Credentials
Licenses and Certifications
Make sure the contractor you're considering has the necessary licenses and certifications for your project. These credentials indicate that they have met specific industry standards and have the knowledge and skills to complete the job safely and effectively.
Insurance Coverage
A trustworthy contractor should have both general liability and workers' compensation insurance. This coverage protects you from being held liable for accidents or damages that may occur during the project. Don't hesitate to ask for proof of insurance before hiring a contractor.
Experience
Years in Business
A contractor's years in business can be a good indicator of their reliability and expertise. Look for contractors who have been in the industry for several years, as they are more likely to have a solid track record and a list of satisfied clients.
Past Projects
Review the contractor's portfolio to get a sense of their style, work quality, and expertise. If possible, ask for references from previous clients to learn about their experiences working with the contractor.
Communication
Responsiveness
A contractor's responsiveness is crucial in building trust and ensuring a smooth project. A reliable contractor should promptly return your calls, emails, or texts and be available to address any questions or concerns you may have.
Transparency
Transparency is essential when working with a contractor. A trustworthy contractor should be open and honest about project timelines, costs, and potential challenges. Ensure they keep you informed throughout the project and are willing to discuss any changes that may arise.
Contract
Detailed Estimate
Before signing a contract, ensure the contractor provides a detailed, written estimate for your project. This estimate should include a breakdown of labor and material costs, as well as a timeline for project completion. A clear and thorough estimate helps you understand the scope of the project and prevents any surprises down the road.
Payment Schedule
A trustworthy contractor will have a reasonable payment schedule that aligns with the project's progress. Be wary of contractors who ask for a large down payment or full payment upfront. A typical payment schedule might include an initial deposit, followed by incremental payments as milestones are reached, with a final payment upon completion.
Red Flags
High-Pressure Sales Tactics
Avoid contractors who use high-pressure sales tactics or try to pressure you into making a decision quickly. A reputable contractor will give you time to review their proposal, ask questions, and make an informed decision.
Too Good to Be True Offers
If a contractor's offer seems too good to be true, it probably is. Extremely low bids or promises of quick completion could be signs of cutting corners, using subpar materials, or inexperienced labor. It's essential to balance cost with quality when selecting a contractor.
Conclusion
You can find a contractor who will deliver a successful outcome by conducting thorough research, verifying credentials, evaluating experience, prioritizing communication, and carefully reviewing contracts. Keep an eye out for potential red flags, and always trust your instincts when making your final decision.