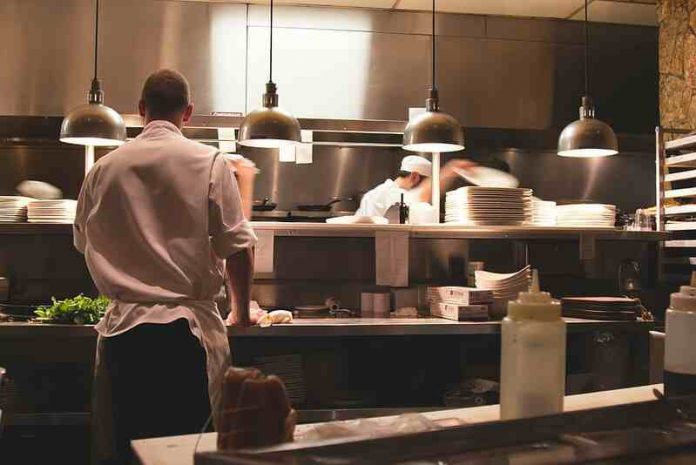 Investing in a restaurant business is one of the best options in this part of the century. The restaurant business has very high scalability only if the investment is made in the right equipment at the right time. There is an unnumbered commercial kitchen equipment that you may need, but there is some basic equipment that needs to be the best. Dishwashers are a very significant part of a commercial kitchen, and there's no compromising on the quality as well. Here are the factors to consider when buying commercial dishwashers;
Types
One of the top factors to consider is getting the right type of dishwasher for your restaurant business. There are four main types of commercial dishwashers for restaurants;
Glasswasher
There's no denying the fact that washing glassware requires extra care as there's always a risk of breakage. This is the reason that a glasswasher has the same power output as a regular dishwasher. There's targeted water flow and the features are pretty gentle to ensure that there's minimum risk of breakage. However, cleaning is not compromised. This type of commercial dishwasher can fit into our kitchen easily as they are made in standard sizes.
Using this dishwasher, you can wash a variety of glassware altogether. If you have a busy restaurant or a bar, this is the perfect dishwasher to buy, as glasses dry quickly, and it can take up the load as well.
Passthrough Dishwasher
When it comes to speed and efficiency, a passthrough dishwasher is the best option available. It can wash more dishes in an hour than compared to any other dishwasher. Using this dishwasher, you may also have the option to install an overhead spray system which would be responsible for pre-rinse dishes to save up time.
Yet, these dishwashers are designed to utilize more energy and water. However, the time-saving trait and diversity of this dishwasher are major plus points. It may come as a surprise, but the passthrough dishwasher can wash more than 1000 dishes per hour, making it one of the fastest dishwashers and a good option for commercial use.
Undercounter Dishwashers
If you've got a tiny café or bar with limited space in the kitchen, an under-counter dishwasher might be the best option you have got. Undercounter dishwashers occupy less space as they have less rack space. As the space is limited, the wash capacity is also less. However, these dishwashers are ideal for a busy restaurant. Undercounter dishwashers are easy to use and have less water wastage. Moreover, these dishwashers are affordable and acquire less effort to install.
Rack Conveyor Dishwashers
Kitchens of big hotels and restaurants are always flooded with hundreds of dirty dishes that are required to be cleaned in a matter of minutes. Rack Conveyor dishwasher is built to handle a large capacity of stained dishes as it can manage a very huge volume. Using these dishwashers, you will also have the option to install booster heaters to get fully dried dishes in a matter of minutes.
Capacity and Size
The size and capacity of a dishwasher certainly depend on the capacity and scalability of your restaurant business. As a dishwasher is one of the most significant investments you'll be making in your kitchen, you can't risk buying something that is not suitable for your commercial kitchen. You need to arrange the perfect location for a dishwasher in the restaurant's kitchen.
Once the location is finalized, take the size which can fit into that location. Make sure you give an ample amount of space to chefs and kitchen hands to work properly in the kitchen without any hindrance. If you've got a busier restaurant, go for a dishwasher with better capacity as you won't like waiting for dishes to come out clean and serving food late to the customers.
Use of Energy and Water
As the world is stepping towards sustainable development, there's always a need to save energy and water. A dishwasher can surely impact the energy and water cost of your kitchen. Energy consumption usually depends on the size and capacity of the dishwasher. However, there are a few dishwashers that are great in size and capacity but efficiently use energy and water. Make sure that the dishwasher you are buying does not throw out excessive pollutants into the environment as well.
Conclusion
There are unnumbered factors to consider when buying any appliance for your restaurant business. As it's a one-time investment, it has to be good enough to uplift your restaurant business. However, when it comes to the commercial dishwasher, you need to consider factors such as ease of operation, cost, warranty, speed, and also if the dishwasher is causing excessive noise pollution. Only decide once you have considered all of these factors and properly determined the need for the restaurant kitchen.