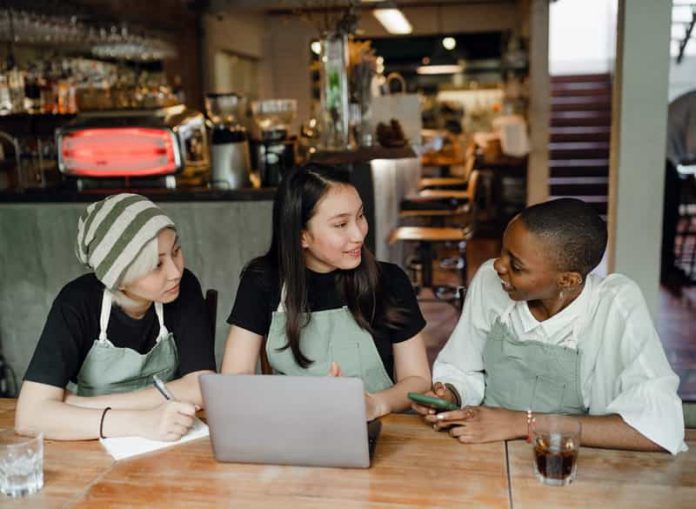 The battle between independent restaurants and big chains is one that's been going on for decades. As the years have rolled on, the battleground has shifted as the two sides vie for the custom of the British public.
Some smaller independent businesses can find themselves being squeezed out by their larger corporate counterparts, so here are some things which big food chains do which smaller restaurants can use to level the playing field.
Maintain a strong online presence
Being visible on social media and having a presence online is crucial to success within the modern food industry. With technology playing a greater role in our lives, it makes sense that the food industry would need to capitalize on this to succeed.
An online presence gives people a way to find your restaurant, provide reviews, and book tables in advance without the need to call – all of which are important for the modern customer.
It can also give customers a way of getting an idea of what your menu is before they arrive. Lots of people will check out a menu beforehand and perform a few other searches before settling on where to dine, so having that information available online is key.
Small restaurant owners can offer more to customers
National chains will sometimes put out the odd promotion here or there, pushed via flyers and national marketing campaigns. But these are restricted by bigger corporate objectives and can typically fall short in terms of connecting with customers.
Smaller restaurants can do this better, using social media channels and tailored loyalty schemes to appeal to local customers. Even small discounts can make customers feel like they're getting a good deal and could be endeared toward your restaurant – they might even become regular customers.
Get the highest level of hygiene possible
Hygiene ratings can play a large role in people deciding whether to trust a restaurant. Big food chains usually have rigorous cleaning standards which allow them to get the best hygiene ratings around.
Making sure your hygiene standards match those found in chains can help you to hit those same high hygiene ratings. Have a comprehensive cleaning rota, use all the right PPE and hygiene equipment like shoe covers and hairnets, and keep frequently used surfaces as clean as possible.
Keep your space feeling fresh
Big chains will typically try to make their locations look as appealing as possible within the confines of their brand identity. The problem with this is that they can only be as creative as their corporate office allows them to be.
Instagram and other social networks play a vital role in attracting customers, so you can take advantage of this by making your restaurant as photogenic as possible. A little redecoration can go a long way, especially if you include an interesting feature that people can use for a photo opportunity.
These few tips can arm your small restaurant with the information it needs to take on the bigger chains in the area and compete for local business. People love to find new restaurants to try, so if you can tick all their boxes and connect with potential customers in ways big businesses can't, then your restaurant may find itself in a strong position.