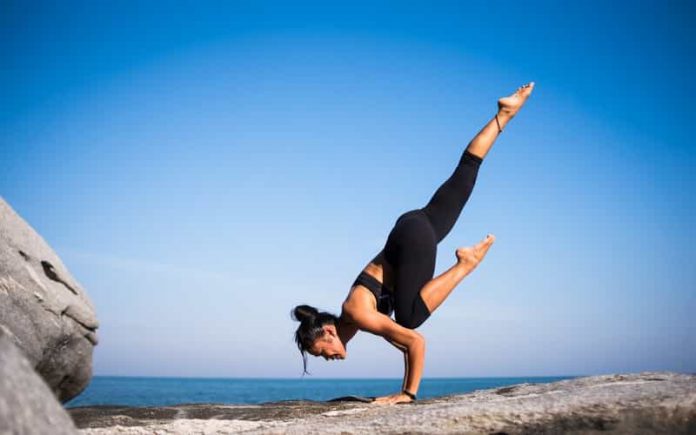 Yoga has become a hot trend of late, and yoga pants as a trend – even hotter! If you are someone who exercises regularly, then you will know the importance of good activewear and its impact on your performance. The right yoga pants will support not just your body and your body movements, but also your lifestyle!
So the next time you are shopping for a pair of yoga pants, you most definitely want to give it a good thought and make the right decision. But, with the zillions of options available online, this can get confusing and intimidating. Don't worry, we're here to help! All you have to do is sit back and read this article. And, by the end of it, you'll know everything about how to purchase the right yoga pants for you online. So, let's get started!
1. Choose your length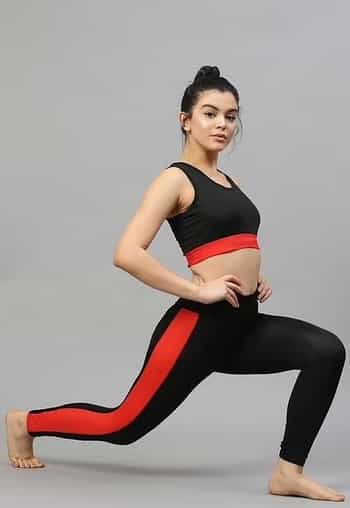 Yoga pants are usually available in two lengths – full-length and capri lengths. Both lengths are great options to have. During hot summers, a capri pant could be a wiser alternative whereas, during winters and cold months, a full-length yoga pant could be your go-to. These ankle-length pants by Clovia are a good length for comfort and ease of movement.
Most women also choose the length according to their height. For shorter, petite women, a capri yoga pant could look more flattering, whereas the same may not look as good on someone exceptionally tall.
2. Choose your fit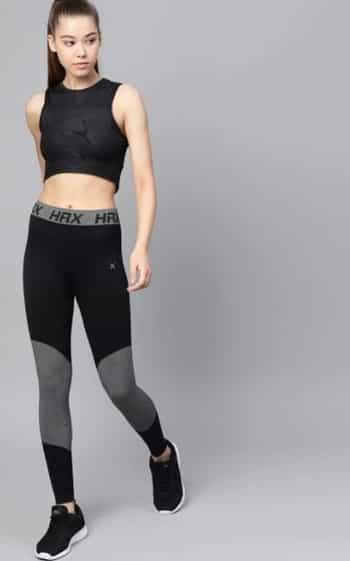 It's also important to know what type of yoga you'll be practicing because that determines the type of yoga pants you should purchase. If you're into restorative yoga that requires slowing down your body and mind, you'll want to opt for a more relaxed fit. On the other hand, if you're going to indulge in intensive, hot-yoga, then you'll need something more fitted like these seamless yoga tights from HRX by Hrithik Roshan. Such tights won't hinder your movements.
3. The fabric matters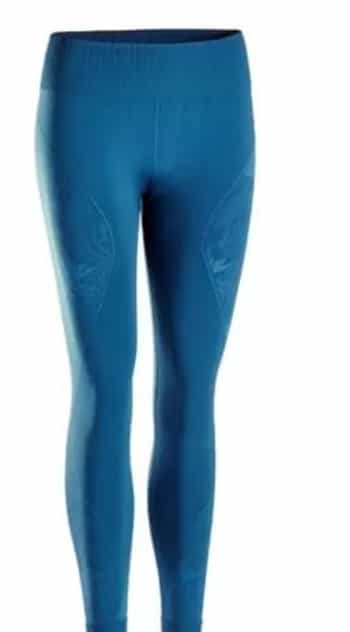 Fabric matters most when buying any form of activewear, especially your yoga pants. Generally, synthetic fabric is the one most women prefer for two reasons – it allows stretchability and dries out sweat faster. Pure cotton fabrics are a good choice too if you're buying yoga pants for simple leisurely activities and not for actual yoga or workouts. This one by Decathlon has a seamless design that prevents chafing and is made of fabric that offers superior moisture management.
4. Thick or thin?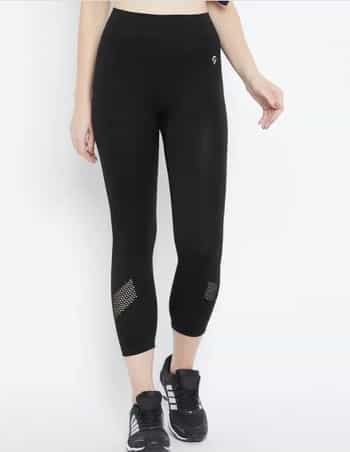 Yes, buying yoga pants involves considering multiple factors, one of which is the thickness of the pants. Yoga pants that are thick and non-stretchy can be really uncomfortable to work out in. The right yoga pants should allow you to move freely with ultimate comfort and ease. So if you're going to indulge in a lot of yoga, then a thinner material should do you good. And, if you're going to be wearing your yoga pants out and about, then you can go for a thicker fabric. This C9 Airwear capri is lightweight and allows full movement.
5. Get aesthetic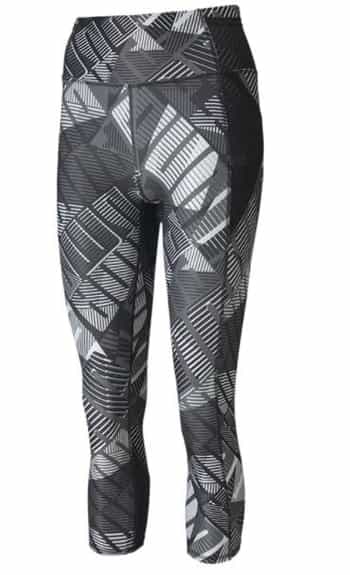 And now, it's finally time to get to the most exciting bit- the aesthetics! Your yoga pants say a lot about your personality but, that doesn't mean you can't have fun. Usually, lighter-colored pants become see-through and fade over time, which is why most women prefer darker shades. Darker colors are also able to conceal sweat. You can also opt for bright, large prints and patterns to help disguise any sweat that shows up. This one by Puma is a cool, spunky print to add to your gym wardrobe.
So, with that, we come to an end to our hot tips for buying the right pair of yoga pants online. We hope you're excited to go out there and get adding-to-cart. Remember, comfort is key, so never ever compromise on comfort. Get the pant that best fits your preferences and the one you'll be most comfortable in, and you'll be all set for your yoga class!
Related Article – What you should look for activewear for women?