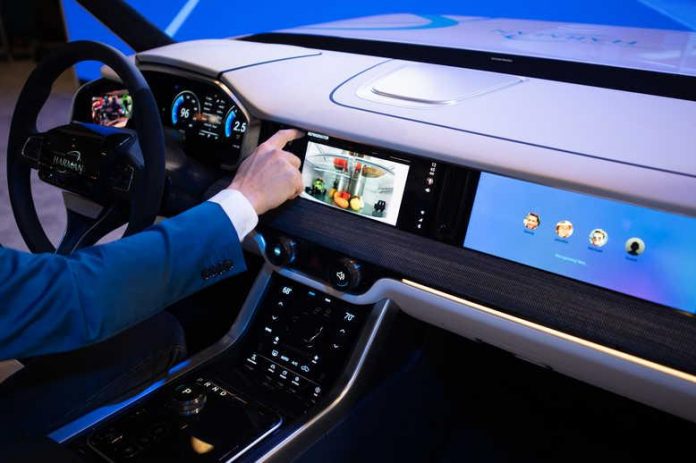 For automotive lovers, the annual Geneva Auto Show is one of the most significant dates on the calendar. It is the place where the automotive industry elites get together to unveil their latest models, innovations and newest trends. From efforts in the fields of autonomy, connectivity, and electrification, there are spectacular trends and technologies that every car enthusiast must know. We'll walk you through these trends but before diving into the subject, let's talk a bit about the Geneva Auto show.
Information about the Geneva Auto show 2019:
Officially known as the Geneva International Motor Show, or GIMS in short, the show is traditionally held at the Palexpo Arena next to Geneva airport. This is an ideal spot for those who may be decamping to the Alps or passing through Switzerland for business. Since the show hall is small enough to see in a day and just ten minutes away from the airport, this also makes it ideal for a one-day trip.
The Geneva motor show took place from 7 to 17 March 2019. The industry pioneers displayed the latest and greatest models, innovative prototypes, and newest trends and technologies.
Trends and technologies:
Technology is constantly evolving to meet our desires and needs and bring new experiences to our lives. From eco-friendly electric vehicles to autonomous technologies, many newer concepts and trends have developed. These give us a glimpse of the future of mobility. Besides the improvements in sensor technology and autonomy, technology has also helped consumers by providing online services like free car valuation at the click of buttons.
At the Geneva Auto Show 2019, the biggest names in auto exhibited new trends and concepts. In this article, we have listed some of the hottest trends of this year's event.
The rise of electrification:
The eco-friendly vehicles have been around for a number of years now, but they haven't become mainstream yet. Many automobile manufacturers have plans to start their electric and hybrid cars with improved mileage per a single charge. The theme of the Geneva Auto Show this year was heavily focused on battery-powered vehicles. Volkswagen introduced a battery-powered classic dune buggy, and Mercedes showed a fully charged minivan at the exhibition.
The Geneva Auto Show lineup this year showed a clear picture of the industry's trends towards eco-friendly vehicles. Most importantly, efforts are made to make them more affordable which will help them go mainstream. Leading automakers like Tesla, Hyundai, Toyota, Kia, and Nissan have attracted a great number of consumers. This is why the global sale of electric vehicles raised from one million to four million in two years.
You may Also like, "Buying Car Batteries and Accessories on the Internet"
Increased connectivity:
Connected services are becoming common as we see more vehicle functions controlled effectively from smartphones, hand gestures, and voice commands. The Polestar 2, a Model 3 contender, made its public footing at Geneva this year. The car relies heavily on Google based services and provides a glimpse of future mobility. Since the car uses an infotainment system built on Android, most of the Google services including Maps, Play Store, and Assistant are native to it.
This feature may not be new for Android Auto users; however, it is an effort to make OEMs more ubiquitous.
Autonomous vehicles technology:
The landscape for self-driving cars is changing. The technology is about to bring a revolution in transportation. According to Shri Sundaram, "Self-driving vehicles are poised to hit public roads within a decade, and will provide improved convenience, efficiency, cost savings, and enhanced consumer safety."
So far, some auto manufacturers have already equipped few models with semi-autonomous capability. Google's autonomous car technology, Waymo, has already launched a public trial of their self-driving vehicles. The autonomous vehicle technology has been put to test across multiple locations in real-world scenarios. Hence, it is not far to see self-driving cars on the roads.
Augmented reality:
Augmented reality dashboards will enable drivers to see and identify objects outside the vehicle. Important information about the vehicle and the surrounding will be displayed on the windshield which will allow drivers to take timely action. For example, if a car is too near to an object or another car, then there is a chance of a collision. The AR display will inform the driver by issuing a warning. Some BMW cars already come with the head-up displays which show basic information about the vehicle.
Toyota is also working on its Human-Machine interface to improve the technology in collaboration with Intel and Microsoft.
At the Geneva Auto Salon, Kia has come up with its interesting Imagine concept with 21 phablet-sized displays that looks back at the driver. The technology is also incorporated in some existing production cars which shows that this trend is far from being in the dust.
Urban Mobility:
Urban mobility has been in the news for some time, and it was a hot-bottom topic in this  Geneva Motor Show 2019. Citroen revealed its all-electric AMI One concept at the 2019 Geneva show, designed explicitly for the urban commuter. Due to zero emissions, the car is ideal for low-emission zones and city centres with congestion charges. The lithium-ion battery takes 2 hours to recharge and gives a range of over 60 miles with a top speed of 30 mph.
The two-seater Minimó from Seat and Honda's E Prototype city car were also brought to the Auto Show. This means that there are plenty of options available for those who are looking for a mobility solution.
Conclusion:
As technology continues to drive progress in the automotive industry, new trends and innovations have become the norm of the day. These trends, however, will not go from rare to ubiquitous overnight. Like every other technology, it will take some time for autonomy, electrification, and AR displays to go mainstream.