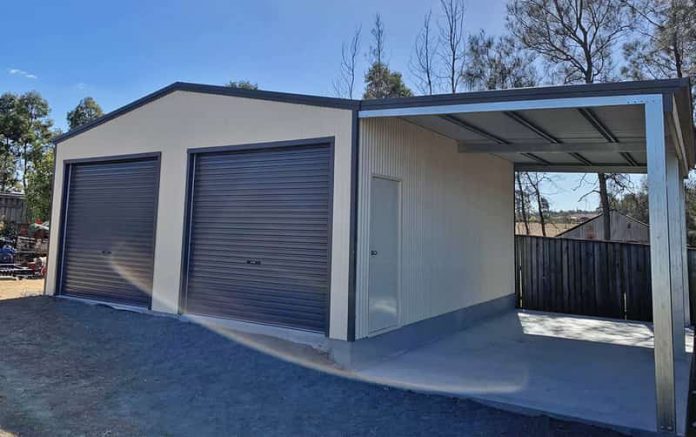 A driveway in a residential property is never complete without a shed or garage. Homeowners might think it's another costly expense that won't benefit them. But they will think otherwise when they have no place to park their cars from the harsh outside elements or store gardening tools. When deciding to get one, there are several factors one needs to consider, like the type of garage or shed to accommodate the homeowner's needs.
Several companies offer high-quality sheds and garages. Choosing sturdy garages is a must to ensure no major issues will occur in the future. Also, the shed or garage type matters because there are certain features that one may not have. Knowing the different types is essential to avoid any regrets in the long run once it's built.
Types of Garage and Shed Sizes
Single Garage – For people who want a simple garage and don't have too many things to store, a single garage can benefit them. This garage-type can only fit one vehicle inside and has enough room for the driver and passengers to enter and exit the vehicle. A single garage is beneficial for residential properties where space is limited and usually has a total area of 14 sq. m.
Double Garage – A large residential property will need a bigger garage. For that case, a double garage is required, especially if the homeowners have two vehicles that need a parking space. This type of garage has two separate doors and grants more legroom and storage space. No one needs to swing their car doors slowly because of the large space. Most double garages have a measurement of 20 to 30 sq. m. Whether it's a sedan, family van, or a large SUV, the double garage can easily fit them.
Open Bay Shed – In the countryside, some farmlands have different kinds of farming equipment such as tractors, harvesters, ploughs, harrows, etc. A normal car garage will not suffice, so an open bay shed is essential. This type of shed has no doors and only has one large opening.
Industrial Shed – Australia will sometimes experience harsh weather conditions. To ensure all farming tools and equipment never get damaged, industrial sheds might be the best option. It's sturdier than the open bay shed and completely protects the inside because it has metal doors. This type of shed can also accommodate large equipment or be used as another means of storage.
If you decide to get any of them, make sure you determine the purpose and the area where you plan to build the garage or shed. While it may sound great having the biggest size, sometimes it's unnecessary and might only be a waste of space if, for instance, there's only one vehicle and fewer things to store.
Several Benefits of the Choosing the Perfect Shed and Garage
Aside from using them as a parking and storage space, people can use it to add more value to the entire property. Potential buyers would usually want to look for a residential property that already has the two. Expect the garage to add value and make the entire property even more attractive.
As mentioned, having more space allows a person to do different activities. They can turn it into a workshop where they can do all sorts of hobbies such as gardening, woodworking, crafts, and many more. Even with a single garage, you can still do these activities by temporarily parking the vehicle on the driveway. For open bay sheds, you can hold a medium-sized event by clearing unnecessary things for guests to stay.
People who have them within their properties have more room to do different kinds of activities and protect equipment. To prevent any short or long-term issues from happening to them, choose companies with a reputation for providing high-quality garages and sheds to clients.