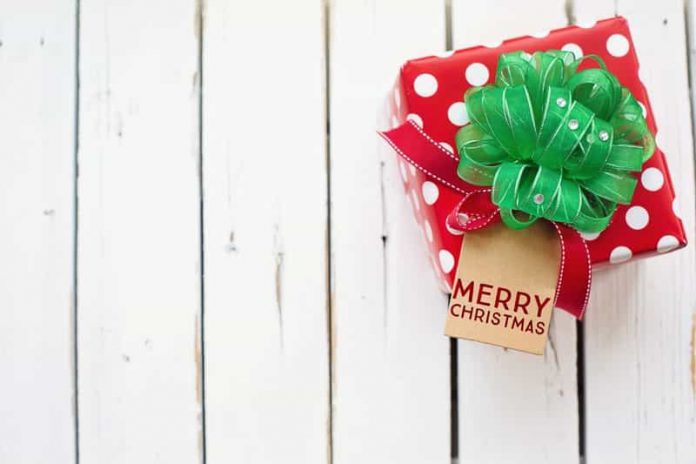 As well as our health, the coronavirus pandemic has also had a dramatic impact on the finances of millions of people around the world, with jobs lost, hours cut, and incomes falling across a broad range of industries. With that in mind, many people might be planning to have a thriftier Christmas this year, but that doesn't mean the festive season should be any less fun.
Here are five festive tips to help you save money this Christmas while still having a darn good time!
1. Revert back to cash
The rise of contactless payments has led to what is largely a cashless society, but that fall in the use of cold, hard cash has also made it much easier to spend, spend, spend, particularly when it comes to spending money we don't have. Putting your debit and credit cards away in the lead up to Christmas and relying only on cash will make it far easier to track your spending and resist those extra treats that you can really live without.
2. Start your Christmas shopping early
Christmas might not be at the forefront of your mind in the middle of the summer, but perhaps it should be. Starting to research the gifts you plan to buy towards the end of the summer and making purchases in September and October is the surest way to get the best possible price. Spreading the cost of Christmas in this way will also help to reduce the impact on your cash flow when the festive season arrives.
3. Gifts don't have to be expensive to be cherished
Splashing the cash on Christmas presents for your loved ones is all well and good, but often something homemade and from the heart will be cherished just as much. Family gift baskets can be a budget-friendly way to spread joy without getting a separate gift for every person. The online loan provider Wonga has produced a guide to a range of thrifty gift ideas that could provide some inspiration.
4. Ban unnecessary gifting
We've all been there. You ask a family member or friend what they want for Christmas and all you get back is "oh, nothing at all, I have everything I need". Well, perhaps they actually mean it. Rather than incurring the stress and expense of trying to find the perfect present for someone who has everything, you could just agree not to get each other a present this year. Alternatively, you could put the money you would have spent aside and enjoy a post-Christmas meal together.
5. Get an artificial Christmas tree
While a real Christmas tree undoubtedly has its charms, an artificial tree that you can use year after year will save you a considerable sum in the long run. There are all sorts of colors and sizes to choose from, and if you're really savvy, you'll get one that comes pre-decorated so you can take it straight out of the box and it's done (bah humbug!).
How do you plan to save money this Christmas? Please share your tips with our readers in the comments section below.