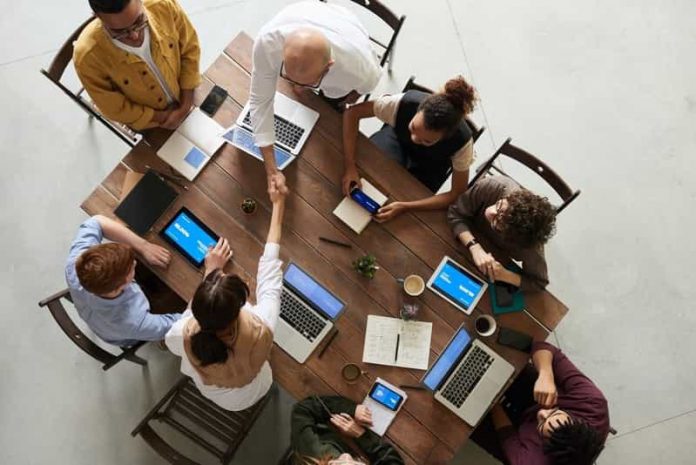 Good teams are not just built in the boardroom or the break room, they need to be intentionally created. A team-building exercise can grow trust among your employees and help everyone at the office get to know each other. Plus, they're lots of fun and help the office blow off steam.
In Melbourne, there are countless opportunities for team-building exercises, suited for your team's size, budget, and interests. If your team is athletic, there are plenty of opportunities for friendly competition. If your employees like problem-solving and high-stakes adventures, it is easy to find the best escape room in Melbourne. There are more sedate choices for laid-back teams and even remote options.
Here are a few options that you can consider when picking a team-building exercise for your workplace. No matter what you choose, you are guaranteed to have fun and forge new bonds with your team.
1. Axe Throwing
Does your team need to release pent-up tension and aggression safely? Have you just finished up working with a difficult client that was on your last nerve? Then axe throwing could be a good choice for you.
You can channel your inner Viking or Highland Warrior while throwing axes in a safe, controlled environment. Most places offer detailed instruction and safety gear so you don't need to worry about anybody getting injured while you enjoy yourselves. In addition to releasing stress, axe throwing also helps you exercise muscles in your upper body.
You can stick to individual target practice, which is plenty of fun in and of itself. However, if your team has a competitive streak, many places allow you to kick it up a notch by organising a formal competition in who can hit the target best. No matter which way you decide to play, axe throwing is guaranteed to make for a memorable team-building experience.
You can find axe throwing at many places across Melbourne, such as Team Days.
2. Wine Tastings and More Boozy Fun
Alcohol normally does not have a place in the workplace. However, it can make for a fun bonding experience after hours. Instead of just going to the regular after-work happy hour, combine the fun of a night out with some team bonding.
A wine or whiskey tasting is a sophisticated team-building exercise where the whole team can learn something new about a topic they're interested in. Soon, the whole office will be talking about the difference between Irish and Scotch whiskeys, or the precise conditions required to grow wine.
You can have your tasting in a nearby bar or even in your office since many companies cater events. However, one of the beautiful things about our city of Melbourne is its proximity to many gorgeous wineries. You can take your tasting on the road and take a day to explore wineries and the countryside as a team.
Another option for a team-building experience involving alcohol is cocktail making. You can learn the secrets of this sophisticated trade from expert mixologists while indulging your creativity along with the rest of the team. Many experiences offer mocktail options to include employees who may not drink alcohol.
3. Escape Rooms
Everybody puts down on their resume that they work well under pressure. Take your team to an escape experience and see who actually lives up to the challenge!
At an escape experience in Melbourne, your team will have to work together to solve a puzzle and get yourselves out of a room before the time runs out. You may need to solve word puzzles, break codes, and perform all kinds of high-pressure tasks.
Escape experiences are a great choice for team building activities because they force everyone to collaborate if they want to escape. They also help identify the natural leaders on the team and pinpoint everyone's communication styles. A session at an escape room can help team members work together later on since they understand how to build off of each other's strengths and weaknesses.
Besides their practical implications for the workplace, escape rooms are also loads of fun. There are options for different levels of difficulty as well as different themes depending on your team's interests, one of them being the popular Japanese themed escape room, Ukiyo.
4. Trivia Competitions
If your team is the kind of group where people like to flex their brains, not their brawn, then a trivia competition is a good team-building exercise for you. At a trivia competition, your group can compete against others or each other for a fun prize or just glory. Answer questions about fun topics for a chance to win big!
Many local bars or pubs host trivia competitions, and this can even become a regular activity for your team if you enjoy it. There are also companies that cater to trivia competitions just for business groups, such as Team Building Made Easy. Some trivia competitions are even themed, so you can choose quizzes based on shared interests in the office such as sports or movie series.
You can even use a trivia competition as an opportunity to include remote teams. Many companies design and host trivia competitions for video conference calls and other remote options. There are even games that mix trivia with icebreaker questions, such as Quizbreaker, which quizzes team members on facts about each other.
5. Amazing Race, Scaled Down
If your team is made up of athletes and those who like to break out a good sweat, this might be the team-building experience for you. The Amazing Race is a long-running, famous reality TV show where teams compete in a race around the world, cracking clues and engaging in feats of physical fitness.
While your team probably cannot afford a bonding event that takes you around the world, there are many companies that offer a scaled-down version of Amazing Race-like competitions right here in Melbourne. Places such as Uplift Events and Team Building Made Easy know how to work with corporate groups.
Your team will crack clues across the city and take part in fun physical challenges such as running and even rock climbing. However, that does not mean this event excludes people who are not physically fit or able-bodied. There are options that scale down to all fitness levels and each race has strategic, intellectual components.
Taking part in a race will drive your team's competitive streak and force everyone to think strategically. No matter who wins, you will all be winners once you realise your new team cohesion.
6. Charity Drives
Your team building event doesn't have to benefit just you. Sometimes, the best way that you can bond as a group is to work together to benefit others. Organising a charity event or participating in a drive is a way for your team to bond and help underprivileged people across Melbourne.
You can organise your own fundraiser or donation drive, or participate in an established one. There are plenty of charities that you can work with, depending on your team's passions and areas of interest. There are also different ways of giving back, depending on your interests.
Organisations such as Team Building Made Easy can help you organise charity robot wars. Or, you can collect toys for children in need. One unique option is Charity Bike Build, where your team works together to actually build bikes that go to deserving kids.
A charity drive or fundraiser as a team-building activity can help your team develop your altruistic muscles and increase your spirit of cohesion.
7. Hollywood Movie Making
The last activity is perfect for creative teams. Hollywood Movie Making is a two-day team building session where groups work together to create a short film. You do everything from scratch, from coming up with the story to creating the film.
If you work in a creative industry and feel as if your team needs a pick-me-up for their creative juices to flow again, this is an excellent choice. Alternatively, if you want your team members to exercise aspects of their personality they may have to suppress at work, this is a good opportunity for a normally restrained workplace to get creative.
Book A Team Building Activity Today
There are plenty of opportunities for team building activities in Melbourne. You're bound to find the right one for your team's interests and style. Many venues are willing to accommodate large groups or are even designed for corporate activities.
If your coworkers are fans of action and adventure, an Amazing Race-style activity will deepen your bond. An escape experience in Melbourne is another option for fans of puzzles and adrenaline.
That doesn't mean that all team building experiences have to be jam-packed with adventure. Whiskey and wine tastings are perfect for groups with sophisticated tastes, while charity drives appeal to altruistic groups.
No matter which activity you choose, your team building day should be a chance to get to know the people that you work with, including their communication styles and leadership skills. Once you go back to the office, not only will you have fun memories to discuss, you will work together with more cohesion than before.