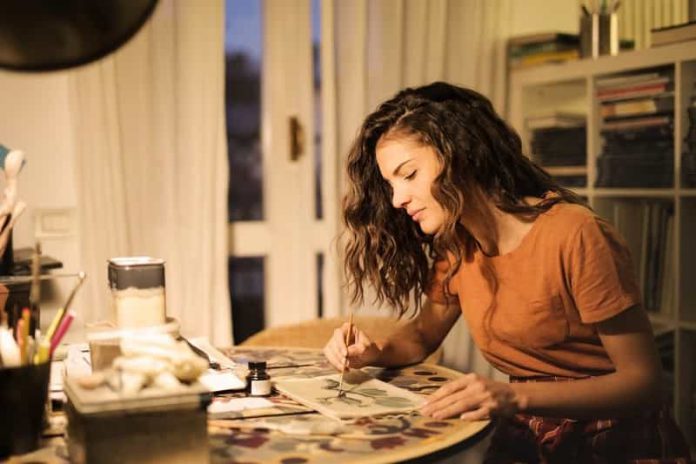 It's important to keep our minds active and stay busy while in lockdown. Not only is it great for your wellbeing, but it can also help you unearth a new hobby or skill. Here are a few ideas of how to get creative and stay inspired this spring.
Renovate your home
Nothing says 'spring' quite like a reshuffle of your home. Invite warmer, sunny days into your house with a lick of fresh, bright paint, and try utilizing the space better with added storage. Mirrors and glass ornaments will also reflect light and give the illusion of a larger space. You could also give your old furniture some TLC by upcycling it and turning it into something unique.
Wanting to completely overhaul your kitchen? If you can afford the regular repayments, additional financial help can spread out the cost of the countertops of your dreams and help boost your credit score.
Embark on a new career path
Use your spare time to learn a new skill or complete a training session and give yourself a head start in changing up your job. With hundreds of online classes and courses to choose from, you can learn to become anything!
If you enjoy your job but would like to work your way up the company, talk to fellow employees and your manager and learn what you can do to improve.
Set up your own business
Maybe your new career path is to start your own business altogether. Perhaps you've learned a new skill during the lockdown and have gained clientele with it. Start saving up money to buy your initial materials and trademark to get your business off on the right foot. Get ahead with creating items for sale and develop a faster, more efficient way of generating stock.
Get the garden ready for summer
Prep your garden for warmer weather by decluttering and sweeping any pathways that could be obstructed with leaves and other debris. Section off a part of your garden and create a soil patch to try your hand at growing organic vegetables. Not only will this keep you active and allow you to get regular fresh air, which is proven to help release more serotonin, but you'll be saving money on supermarket fruit and veg once your produce is ready for picking.
Create a peaceful outdoor haven for you and your family to enjoy with some comfortable garden furniture and a few planters.
Take time to yourself
As the bank holidays approach, you can take time to wind down and reflect on yourself as a person. Be kind to your mind and treat yourself to a bubble bath or finally sit down with that book or movie you've been meaning to dig into for a while. Relax, breathe, and let go of any stresses so your creativity can flow freely.