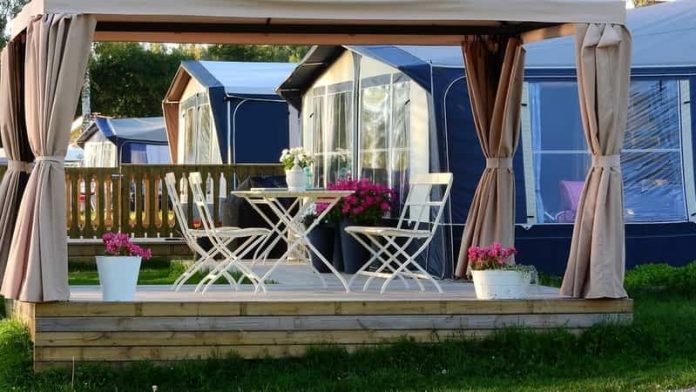 Creating a comfortable outdoor space can be a quite challenging task for most homeowners. Patios and pergolas help people to create a cool and comfortable seating space in their gardens. These structures offer shade, seating space, and comfort in a garden and other outdoor spaces.
A well-designed pergola can offer character to your garden and create a separate area for spending time with friends and family. It can be a nook for book readers and those who like outdoor dining. Pergolas also define spaces within your gardens and create an inviting transition between your indoors and outdoors.
When installed in a garden or landscape, a pergola can offer a great view and set a pleasing scene visible from the indoor of your house. Let us check some of the best ideas to design a pergola for your garden.
Placement of Pergola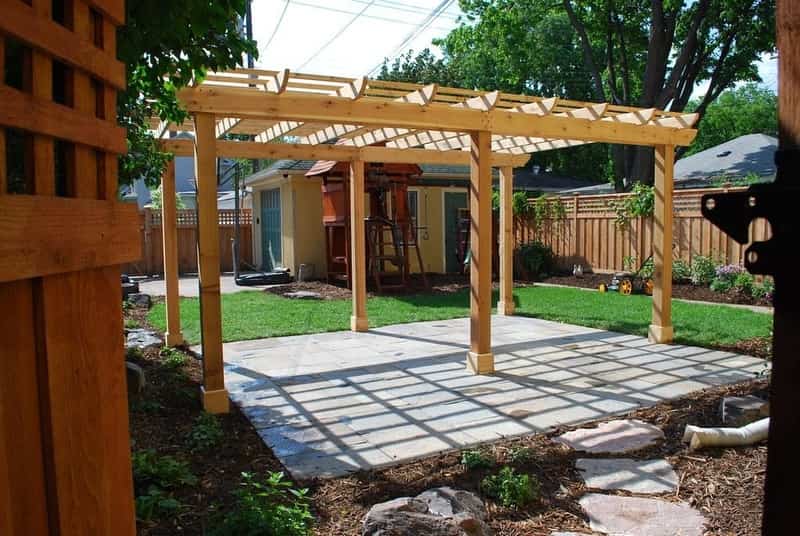 The most important thing to consider is where you should install your Pergola. You can install it somewhere within your landscape or adjacent to your home. When you install it in your garden, you can have a clear from inside your house. A pergola in your landscape can be a visual element to draw the attention of any person inside your house.
While deciding the location of installation for your Pergola, you should consider the area where you love to spend most of your time. If there is a space sheltered from the wind, you can install your Pergola in that area. Moreover, it is also important to consider what time you like the most to sit under a pergola and which areas of your garden are most pleasant at that time.
Open or Solid Roof
There are two categories of roofs for pergolas – Open and solid roofs. The one you choose depends on the cover you need from the environmental elements. Also, the climate of your location determines the type of roof you should install for your Pergola. 'An open roof pergola has slots in the roof that allows sunlight and winds to enter the space. It is good for locations that witness winters and moderate climate for most time of the year.
However, for the hot locations that receive warm climates for most months, a close roof is the best. If you live in a location that witnesses hot climates, you need a seating space with an adequate shade that allows the free flow of air in the evenings. An open roof pergola is the best for such locations.
Now, the locations that receive heavy rains or snowfalls also require a close roof pergola. Although most people would not sit in a pergola in the rains or snow, a close roof will protect your sitting space from harsh weather.
You may also like to read, "How to Maintain an Attractive Garden Throughout Winter"
Size of the Pergola
Homeowners need to consider the right size of Pergola to cover their seating space. The size of Pergola you need to install depends on many factors like the available space and location of your doors and windows. A pergola should be in scale with the rest of your landscape and structure of the house facing the garden. Nobody likes a structure that blocks their view from doors or windows. Therefore, it is best to consider the space, doors, windows, and balconies of your house before installing a pergola.
A 10' x 10' pergola offers you enough space to place tow chairs with a bistro table. However, if you want to accommodate a dining space for a bigger family, you need a bigger size of Pergola. If you want to use the Pergola in the night, you need to have a roof at more height to accommodate the lighting.
Pergola with lights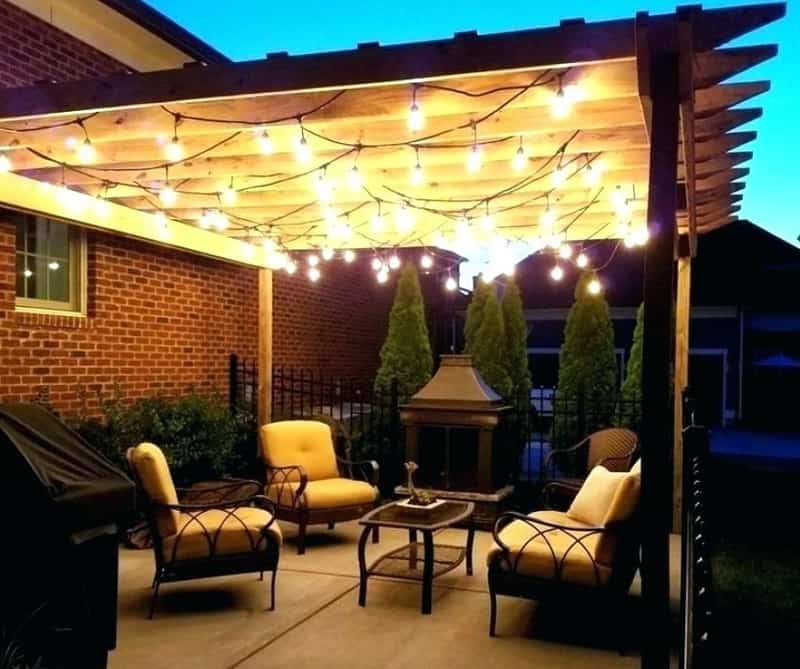 Installing hanging lights and placing potted plants on the table creates a natural seating space in your Pergola. A cedar wood roof with hanging Edison bulbs can make a perfect environment for sitting and dining in an outdoor space. It is best to install several dim lights instead of a few dazzling bulbs.
Pergola with Curtains
To add some aesthetics, you can install curtains on your Pergola. Long hanging curtains will add a layer of shield for privacy, or you can keep them semi-open to create a more aesthetic appeal. A pergola looks best when combined with the same color or shade of curtains. However, a lighter shade of curtains also looks awesome on a wooden pergola.
Private Corner
A private corner is a pergola made with only two sides and a roof. The two sides offer privacy from neighbors and other people. The open sides face your house, and the seating chairs or sofa is paced along both the walls and the corner. Place some comfy cushions on the seats to make them welcoming and comfortable.
Swings
Some people are fond of swings and don't like stationary seats. They can install a large or two single swings on their Pergola to make it more inviting. Place some cushions in the swing to make them comfortable. Nothing is more pleasing than reading a book or enjoying music while swinging in a pergola.
Climbers Fascination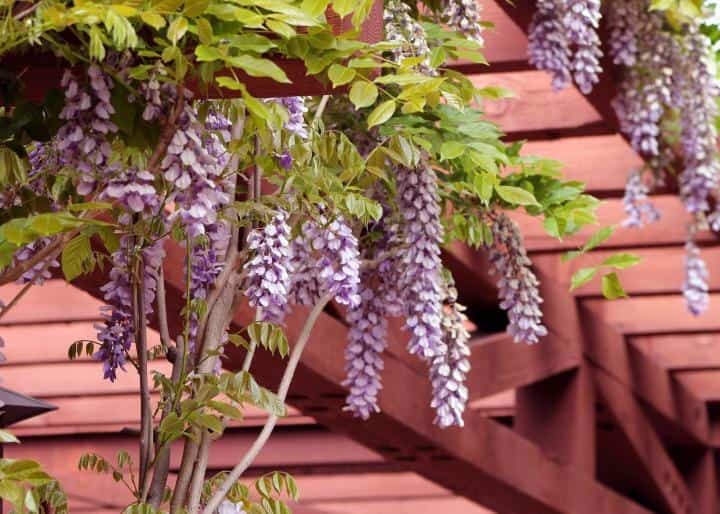 Climbers are perfect partners of pergolas. Growing climbers along your Pergola will cover them and create a great visual appeal while hanging from its roof. The wisteria shrubs with flowers can add color and fragrance to your seating space in the Pergola. However, climbers can attract bugs, and you need to take care of them while using the space for dinging.
Artificial Grass
To match the seating space with your lawn, you can place artificial grass in your Pergola. The artificial grass is soft and feels like a cushion under your feet, offering you a relaxing comfort. Landscapers in Brisbane offer high quality of artificial grass installation Brisbane for pergolas, lawns and outdoor spaces.
Final Words
These are the best pergola design ideas you can use in your garden. In addition to these designs, you can add your own ideas to make your Pergolas more appealing and welcoming. Creating a comfy seating space with pleasing aesthetics can make your Pergola a focal point in your backyard.