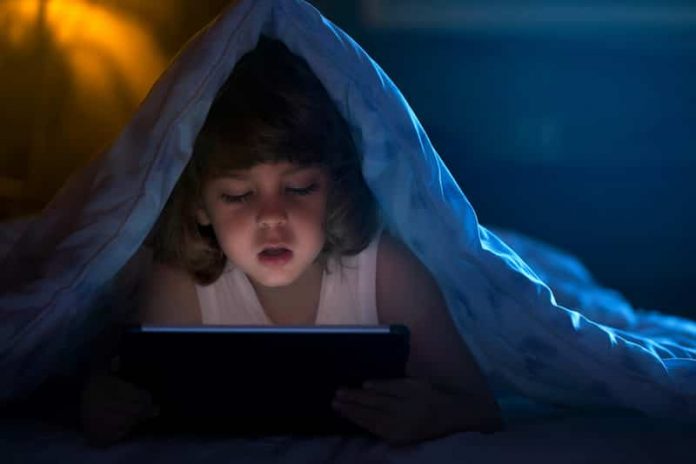 Last year, the National Police blocked 553 sites dedicated to distributing child pornography on the Internet. What can we parents do so that our children are not victims of this scourge?
When, according to INHOPE, an international organization created in 1999 that regulates 41 child pornography complaints lines in 36 countries, one out of every 3 Internet users in the world is a minor. And if we add that it is estimated that there are more than 300 million websites related to child pornography, it is clearly a time to work.
The first thing that must be taken into account is that child pornography develops slowly, little by little, thanks in large part to the indiscriminate use that children make of the Internet, often sponsored and without proper control by parents, who are witnesses of the long hours that their son spends chatting, locked in his bedroom, talking with unknown people who are slowly gaining their trust.
You may also like to read: "Tips and Tricks To Monitor Your Teen's Driving Habits"
Almost about 7% of users of a network such as Facebook are adolescents between 13 and 15 years old. The reality is that many of these young people are children who have falsified their personal data to enter this social network. And for a large part of these users, about 70%, there is no danger on the Internet or social networks, according to the research "The use of internet and social welfare in adolescents" of the Faculty of Psychology of the University of The Savannah (2013).
Is there no danger? Do these children, and their parents, know that, according to a report, what concerns child pornography moves more than 10 billion dollars a year? Do children, parents and educators know that web experts have closed more than 13,200 sites between 2011 and the first of March 2016? Are not there dangers? Is there no danger when this business, that of diabolical online child pornography, pays millions of $ for a photograph or a video of a minor in compromising situations?
On the other hand, the research "Lifestyle of young people and their needs for sexual education", advanced by the Family Institute of the University of La Sabana (2014), which consulted more than 9,000 young people from all over Colombia, indicates that for minors, social networks are an enormous opportunity for socialization and belonging to a group , so they see it necessary to share information, much of it of a private nature.
According to experts, situations of child pornography are usually detectable in time, even long before the child is undressed in front of a computer, a webcam or their own phone in order to send them to a stranger. And to avoid this, in principle, it must be taken into account that the Internet is public and universal, the information is practically indelible and once the information is published, the control is totally lost.
The need for the best parental control app
To combat this situation tactfully and with full results, parents are needed to monitor every activity of their kids online. And this becomes possible only with the use of the best parental control app such as FamilyTime.

With this app, parents can:
Seekids' web history and know what they surf. This way you can catch porn viewing.
Filter content i.e. movies, TV shows, books, apps, and songs etc. on iTunes. Make sure they only get appropriate stuff.
Block applications that are addictive and encourage sexting, anonymous messaging, bullying or dating with the app blocker.
Keep their screen time in a limit with automated screen time locks. Lock their devices during homework, dinner, and bedtime and keep the distractions away. If they go overboard, give them a digital break to control the addiction.