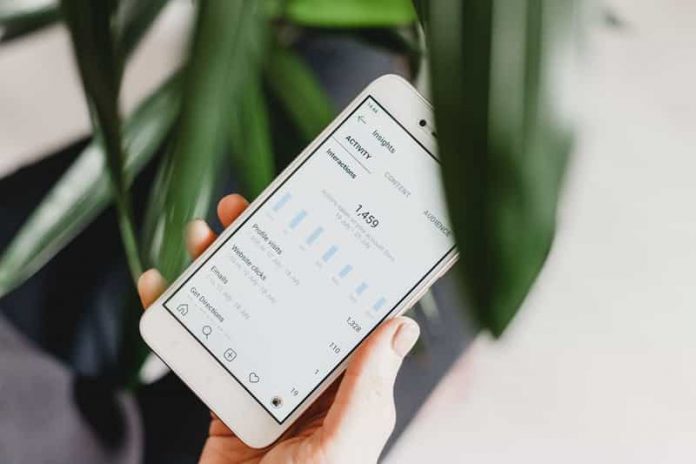 Tracking how your Instagram efforts perform is essential to success and brand growth. You should focus on tracking the critical metrics that help you set attainable goals, understand your performance, and prepare you to act promptly to changes. However, with so much data and analytics, it may not always be clear where to start and what to prioritize.
To help you, we're sharing the seven best metrics to track on Instagram for a more robust strategy.
Reach
It's unlikely that everyone who follows you will see what you post. Some followers may be less active, and the algorithm may not show your posts in their feed if they don't engage with your content regularly. Reach will inform you how many individual accounts have seen your post and how much awareness you're getting. To optimize your posts for reach, make sure to use the right hashtags, post when your audience is most engaged, and optimize your CTA for engagement.
Follower Growth
The follower growth rate gives you essential insight into capturing the attention of new users. If you have started with 1,000 followers and have gained 100 new followers in one month, your follower growth rate is 10% and is excellent. Conversely, if you've started with 1,000 followers and have attracted only 10, that's a 1% growth rate and indicates it might be time for a new strategy.
Keep in mind that quality is more important than quantity when it comes to follower growth. Luckily, a few strategies can help you establish a solid growth rate. For example, you should connect with Instagram users that follow back, create high-quality content, target the right people, and maximize the use of features Instagram offers.
Post Engagement
Engagement rate is a key indicator of how well your audience responds to your post content and gives you valuable insight to inform your content strategy. To calculate your engagement rate, you should divide your total number of likes and comments by your follower count. Then, multiply it by 100, and you'll get the engagement rate percentage.
A good Instagram engagement rate is between 1% and 5%. If that's the case, it means that many of the people who follow you are actively engaging with your posts.
Shares and Saves
Shares and saves are excellent indicators of community growth and conversions. When a post is shared, your community is helping your content reach new people that may not have discovered your post otherwise. In a way, it's free promotion for your brand. Moreover, saves indicate that the audience has perceived the post as valuable and intends to refer back to it at some point.
Clicks on Website Links
The bio link is the only external link accessible on your Instagram profile, so you must make it count. Instagram serves as a medium to spread the word about your products to social media users, eventually directing them to your website pages.
The website click links are a metric that reveals how many people have clicked on the link in your bio. Tracking the website link is crucial for determining whether your Instagram techniques are genuinely driving traffic and ultimately converting interest into revenue or if users passively follow your account.
Instagram Stories Views
Instagram Stories provide the best way to build a stronger relationship with your audience. The ephemeral nature of the photos and videos gives you more flexibility and freedom than any other type of content.
To track how popular and engaging your Stories are, you should track important metrics such as how many people watched through to the end of your Story, completion rate per Story, Story taps back and forward, and Story exits and impressions.
Instagram Reels Engagement
Instagram Reels are a surefire way to boost your reach. These fun and highly engaging short clips allow you to unleash creativity and create content that resonates with your audience. To maximize your efforts, you must track Rees analytics such as likes and comments received, number of plays, reach, interactions, and saves.
You can also calculate your Reels engagement rate using a simple formula. Multiply the number of Reels Interactions or Plays by 100, and you'll get your number.
Final Words
Instagram is a great social media platform for any business. It's a fun, visual outlet that allows you to connect with your audience on a deeper level. However, you need to track the right metrics to help you inform your strategy, consistently create top-performing content, and get the most out of your Instagram marketing efforts. Focusing on the analytics we've shared here will help you get a clearer picture of what works and what doesn't and how you can improve.