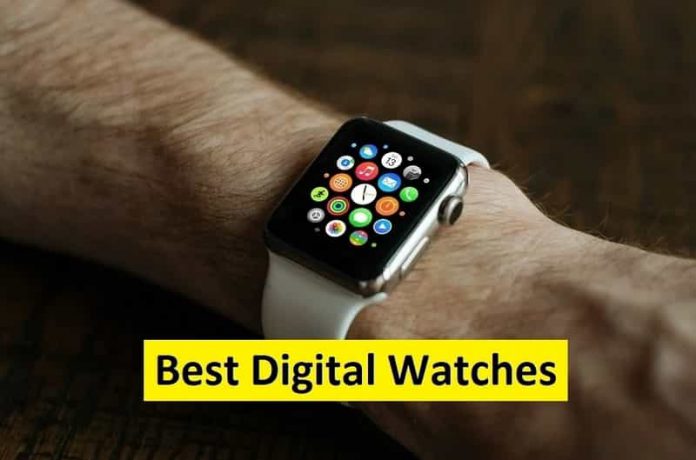 Digital watches usually offer more timekeeping features along with greater accuracy than mechanical watches. Apart from that, they also look great visually.
With just a press of a button, digital watches provide a variety of features. These include a built-in timer, alarm, and stopwatch. Some watches can even keep track of different time zone. Digital watches have either swappable battery or they are also solar-powered with rechargeable batteries.
After hours of research, we have rounded up the best digital watches for men to help you in the decision-making process. These best digital watches deserve a spot in your timepiece collection. Our picks include affordable watches by leading brands, to luxurious timepieces.
1. CASIO G-SHOCK G-100BB-1AJF Digital Watch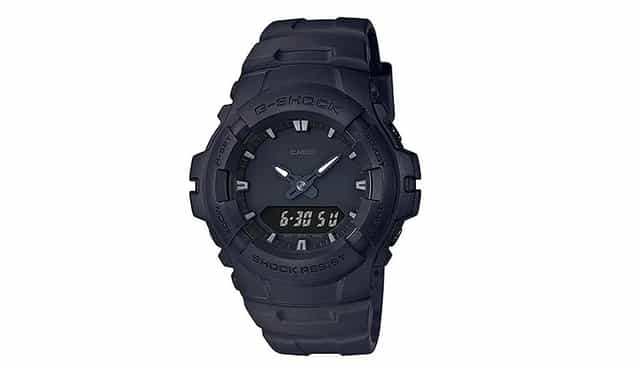 The G-Shock GA 100BB-1AJF digital watch is a part of the military series by Casio. It has a sturdy design and a mirror finish. It is shock-resistant because of the resin-covered body. The G-Shock GA 100BB-1AJF has several digital features. It is also water resistant up to 200m. It is a relatively durable and stylish digital mens watch. This Casio watch is a good fit if you are looking to buy a prominent brand digital watch.
2. Tissot T-Touch Expert Solar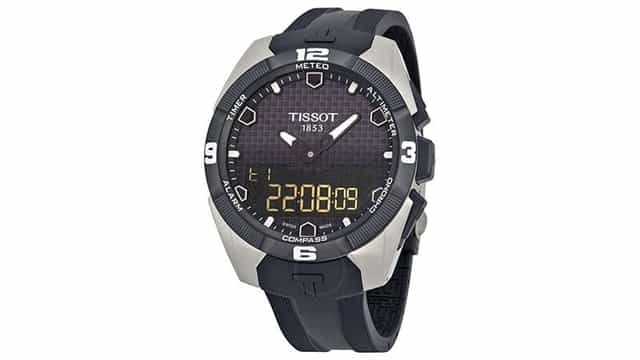 The Tissot T-Touch Expert Solar is one of the best digital watches for men. It is powered by light so you won't have to worry about battery issues. It has several handy features, such as a weather forecast, a barometer, a compass, and much more that can be accessed via tapping on its sapphire glass. This digital watch has a titanium body and you can also personalize the watch with any strap of your choice.
3. Suunto Core
The Suunto Core sports watch falls more in to the outdoor use category watches. It is a rugged stylish watch with a black body and a big digital display. It has built-in altimeter to track vertical movements along with air pressure, temperature, and time measuring features. It can also detect the drop in air pressure and notifies the user right away. If you are into outdoor adventures such as climbing or hiking, then Suunto is the watch for you.
4. Casio Pro Trek PRW-7000X-1JR Digital Watch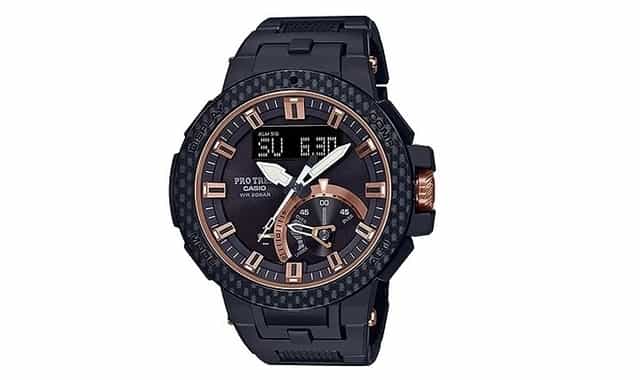 The Casio PRW-2000R-1CR Pro Trek has been designed in such a way to withstand even the hardest of outdoor adventures. It has a sturdy design with apt functionality. It is also easy to operate. The huge diamond-shaped buttons make the watch slip resistant. Now get instant access to the data collected through the appropriate function buttons such as altitude and barometer.
5. Timex Expedition Shock CAT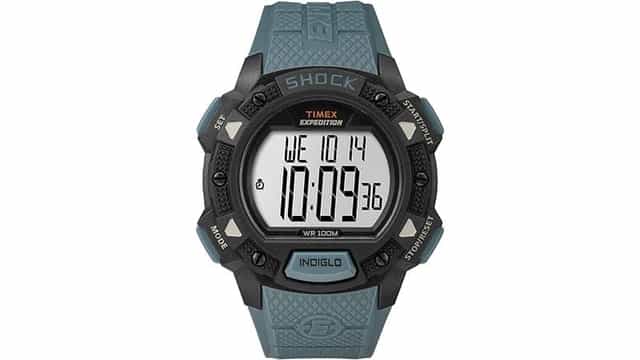 Timex Expedition Shock is the best mens digital watch because and caters to the performance devoted users. It has a sporty design and the resin strap makes it durable. It can be your perfect companion if you are heading outdoor for a significant amount of time. It is also shock resistant and water resistant up to 100m. This is the best digital watch for you if you are looking for a budget-friendly option that is also worth your monetary investment.