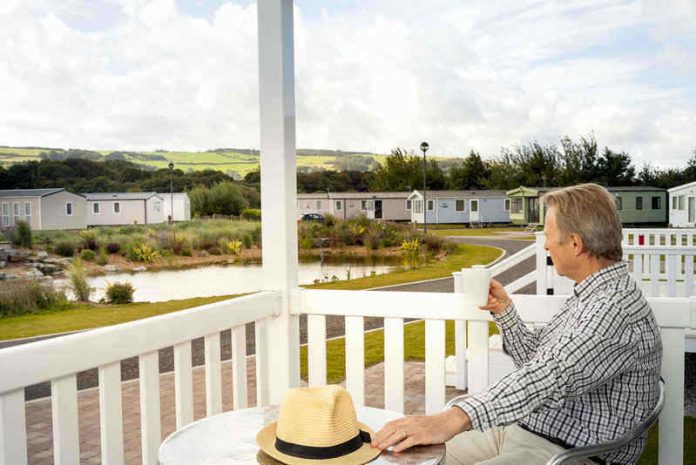 As the balance of long-haul holidays hangs in the balance with the current climate, people all over the world are preparing themselves for more staycations and short-haul holidays in their home country. In the UK and across Europe, caravan holidays are a popular holiday type for both couples and families and offers more than just your typical beach holiday.
If you are looking for holiday inspiration for the end of the year or into the next year, why not consider a caravan holiday? Often located in beautiful scenic areas, there are plenty of benefits to choosing a caravan holiday including cost-effective advantages and reducing the impact of travel on the environment, read on to find out more.
Getting in Touch with Nature
Caravan parks tend to be out in the countryside, where there is more space and the air is fresher. Being out in the middle of nature is not only relaxing but provides plenty of activities for you and your family to enjoy, from nature walks and cycling adventures to riverside picnics and field sports. For nature lovers, there is a plethora of stunning flora to discover and plenty of English wildlife to spot, why not keep a book of all the things you see on your holiday? The kids can draw pictures while you write the what, where and when, it's a great way to create a holiday memory scrapbook that you can revisit for years to come.
For beach lovers, coastal caravan parks are also available when you want to swap those endless woodland walks for a chance to dip your toes into the surf and spend the day running up and down sandy shores.
An Instant Community
It's not often you'd go on holiday for the people also staying in your hotel but caravan parks really offer a great sense of community with plenty of opportunities to make friends with other couples and families. Often there are plenty of children running around and kids tend to be better at making faster friends than adults, providing them plenty of safe socialisation.
For older or retired travellers, smaller, independent parks tend to be the favorable location and offer a quieter escape than the parks that appeal directly to families but still carry a close sense of community and friendly faces.
Always Something to Do
There are a number of caravan holiday parks in the UK that you'd not have to leave after you've arrived and stocked the cupboards. With a choice of restaurants, cafes and essential shops onsite, these parks tend to have plenty of activities for the kids from court sports and swimming pools to splash parks and nightly entertainment including discos and bingo!
Want to enjoy a peaceful day of shopping without the kids? Choose a caravan park with an accredited kids club onsite, the kids will have some freedom to play and socialise safely while you go out and get to enjoy your holiday too.
A Choice of Locations
There are hundreds of caravan holiday parks in the UK from Cornwall to Scotland and everything in between. You could go every weekend for a year and still not get around to them all! Of course, the quality and services of each site change from location to location but a quick Google search can reveal the highest rated caravan sites near to you or further afield if you are excited for a UK road trip.
If you do have a couple of parks you favour and tend to return to year after year, why not invest in your own holiday caravan? With a variety of different sized static caravans to suit different budgets, there is rarely anything better than being able to take off on a Friday to your own holiday home for the weekend!