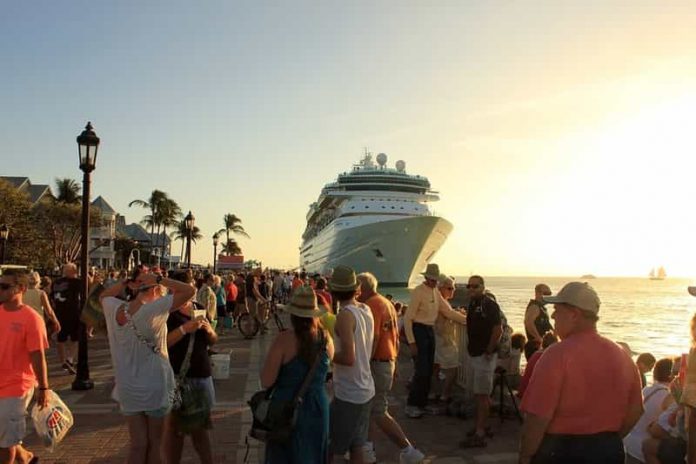 It's not too early to start planning your next weekend trip, and Key West is the perfect destination. Even if you have just a few days to spend here, it's a great chance to relax, unwind, and enjoy a variety of activities on land and in the water. Key West is easily accessible by plane or by car, and the variety of accommodations available. From high-end resorts to charming bed and breakfasts and everything in between allows you to plan the vacation that perfectly aligns with your travel preferences. Here are a few ideas to fill your days with fun and excitement.
1. Take a Charter Fishing Trip
Great fishing is one of the many reasons why people visit Key West year after year. Avoid the hassle of renting a boat and figuring out how to travel with your fishing gear, and book a charter fishing trip instead. Skilled and knowledgeable captains know what fish are in season and where they're most likely to be found, whether you're into recreational or sport fishing. Do a half-day charter if you're crunched for time or enjoy a full-day charter for maximum time on the water. Custom fishing trips can include deep water, wreck, or reef fishing. All the gear you'll need is included, too.
2. Go Snorkeling at Dry Tortugas National Park
This unique park is just 70 miles from Key West and accessible only by boat so you'll want to plan ahead before making the trip out here. Most of the park is underwater but there are several small islands you can visit. The largest, Garden Key, is home to Fort Jefferson, which might look familiar to you if you've ever seen photos and postcards from the area. Around Garden Key, you'll find coral reefs and shipwrecks open to new and experienced snorkelers. The park also offers night snorkeling along the moat wall so you can enjoy an up-close view of nocturnal sea life that's usually out of sight. Other popular activities at the park include kayaking, swimming, birdwatching, and touring the fort.
3. Dine on Grilled Lobster at Eaton Street Seafood Market and Restaurant
If you enjoy freshly caught seafood that's expertly prepared, look no further than Eaton Street Seafood Market and Restaurant located in Old Town Key West. The menu options here include local favorites like conch fritters and crab cake sandwiches, too. The outdoor seating is cozy and comfortable, making an ideal lunch spot. If you're staying someplace with a kitchen, pick up your fresh seafood here to prepare yourself; what's more, they even offer shipping so you can get that Key West seafood experience at home any time of year.
4. Shop Duval Street
This is what might be the most well-known street in the city. Along this road you'll find a wide variety of shops, cafes, boutiques, galleries, bars, and even museums. It's one of the best places to shop and window-shop for gifts that you'll bring home to others or keep for yourself as a souvenir of your trip. Duval Street runs right up to Mallory Square where you'll find the nightly Sunset Celebration which is a family-friendly festival open to all. On Duval Street, you're also within easy access of the Conch Tour Train, a classic Key West activity. Take an open-air train ride around Old Key West, with stops at Front Street, Flagler Station, and Truval Village. You'll get the scoop on the history and culture of Key West from seasoned tour guides, too.
5. Spend the Day at Fort Zachary Taylor Historic State Park
This Civil War-era fort offers daily tours of the site but you're welcome to explore much of it on your own, too. There are walking and bike trails, a beach for swimming and snorkeling, picnic areas, and a jetty for fishing off of. The on-site cafe is open daily, and the menu offers breakfast and lunch basics, including sandwiches, wraps, and salads, plus pizza, hot dogs, and ice cream as well as cold drinks. Free beach wheelchairs are available for rent, too, making this park truly accessible to all visitors.
6. Get Your Key Lime Pie at Kermit's Key West Key Lime Pie Shoppe
This charming spot offers scratch-made key lime pie made fresh daily. Enjoy a slice or a whole pie to go or pick up light fare from their Elizabeth Street cafe and dine on the adjacent patio, complete with koi pond for total relaxation. It's also a great place for souvenir shopping because you can pick up specialty foods, snacks, beauty products, condiments, and cookies here, all with key lime flavors or scents.
7. Visit the Mel Fisher Maritime Museum
If you've ever dreamed of spending your days as a treasure hunter, this is your chance to see what it's really like. The fully accredited Mel Fisher Maritime Museum focuses on the research and discovery of ocean shipwrecks in general and the life's work of Mel Fisher in particular. Exhibits include artifacts and the science of shipwrecks and how they're found and excavated through maritime archaeology. The museum has a conservation lab on-site, and tours can be added to your admission.
Key West has so much to offer visitors, whether you've been there before or you're planning your first trip. The city welcomes everyone, from solo travelers to couples, friends, and families with wonderful Florida hospitality that extends to every experience, from shopping to dining, fishing, and snorkeling. Make Key West your next vacation destination for true fun in the sun or go whale watching San Diego.