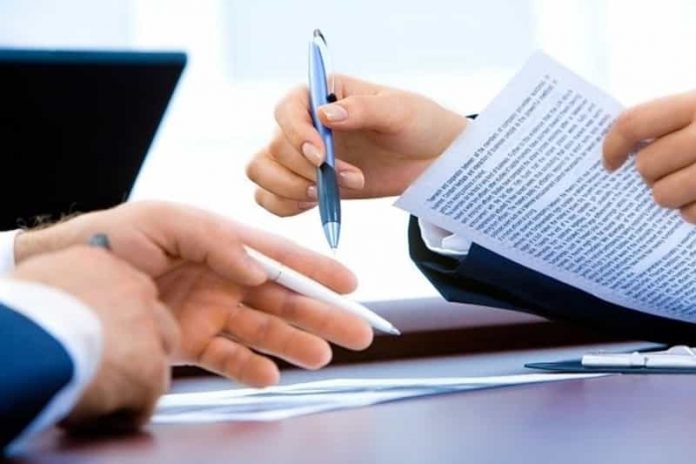 If you're like most small or medium-sized business owners, you find you never have enough hours in the day to tick off everything on your to-do list. There are sales and marketing processes, the development of products or services, finances, handling customer service, and more tasks to address.
You may find that as your team grows, your HR needs expand alongside them, but you struggle to handle this side of the business. If so, consider outsourcing some or all of your human resource tasks to specialists.
Why You Should Consider Outsourcing HR Tasks
There are numerous reasons why it's worth thinking about outsourcing some of your HR functions. The big one is that you'll save a lot of time that you can put into other areas of your business instead, the areas where only you, and you alone, can do the work and where you best utilize your skills.
Also, if you already have a dedicated HR person on your team, but your team is rapidly growing, your employee is likely inundated with work and needs assistance to lighten their load. Outsourcing can be a great way to handle the overrun of tasks without committing to employing another part-time or full-time human resources worker.
You might also want to outsource HR to save money or stabilize costs since it can be more affordable to get external firms to handle specific jobs rather than hiring someone permanently to have on staff. Plus, if you're unaware of the various legal and other regulations you must comply with regarding HR, you might outsource to ensure you never face penalties for non-compliance.
Pros and Cons of Outsourcing
As outlined above, the main pros of utilizing outsourcing services, such as those offered by market-leading firm Workhuman, are time and cost savings and minimizing risks. However, there are other benefits to consider. For example, you should see a rise in productivity if you or other staff members with little experience in HR offload challenging tasks to those very familiar with them instead. With less stress and focus needed to work on things that aren't understood, there's more mental space to complete other tasks and breeze through them more quickly.
Plus, by outsourcing HR-related paperwork and various other jobs to do with human resources, fewer time-lags should occur as people in numerous locations or departments wait for forms or tasks to be finished. You should notice that there are fewer errors, too.
Naturally, there are some potential downsides. Choosing a reputable, trusted, knowledgeable firm that stays up to date on all the latest regulations is vital. If you don't, you might have issues due to their lack of information or mistakes. Some HR outsourcing companies get extremely busy, too, and you may find you have to work with different people you don't feel as comfortable with or that aren't as experienced. Or, if the people you've been working for leave that firm, you have to develop a good working relationship with someone new. Also, you may find that responses take longer to come through than you'd like or that tasks don't get done as swiftly as you'd hoped.
Another potential drawback of hiring an HR firm to take over human resources functions for you is that this means likely less face-to-face time between HR people and your team members. When you don't have in-house human resources to conduct performance reviews, onboard and train staff, etc., issues may not be spotted as quickly, or company culture may suffer. However, this isn't a given, and it depends on how well and often HR tasks are currently handled and how well they get taken care of when outsourced.
Tips for Hiring the Right HR Specialists
Hiring the right HR specialist firm will mitigate many of the potential cons mentioned above. When you chat with potential businesses, ask about who specifically will handle your HR work, their experience, and average response and project completion times. Once you've chosen a firm, have regular meetings to get updates on the status of projects and discuss your future HR needs and the plans for getting them catered to.
Always read over contracts carefully before signing to learn about any hidden fees and if firms are large enough to scale up and continue to help you if your firm and HR need to grow. Ask about cancellation fees and if terms can be modified. It also pays to get guarantees built into your contract, relating to things like tax payments and other paperwork being lodged on time, submitting updated reports every month for your review, etc.
Furthermore, check track records and speak to current and past clients of the outsourcing businesses on your shortlist. Find out if potential candidates can also cover all the tasks you want to outsource.
Taking your time learning about outsourcing and the different companies providing such services is vital. Consider your budget and where your time and money are best spent before making a decision.