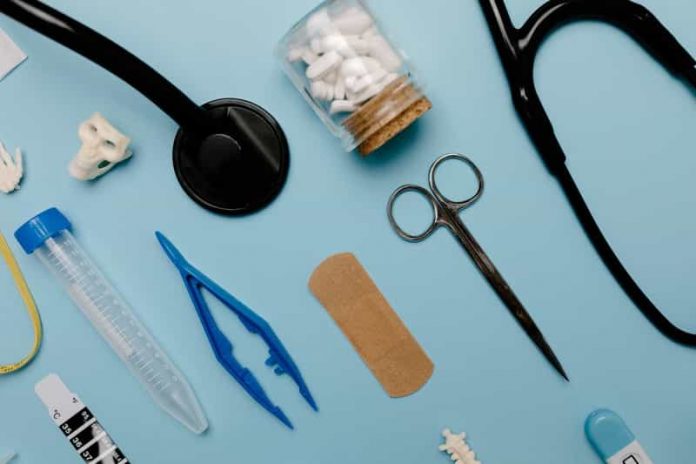 It is crucial that every home has a survival medical kit, which is why we have put together this comprehensive list. People are becoming more and more concerned about emergency preparedness in light of the COVID-19 coronavirus outbreak.
Although in extreme times of pandemics, overburdened healthcare systems can cause delays in critical medical services as well as product shortages, these supplies are more than just useful. This will reduce the likelihood of you experiencing serious complications and help you maintain your health.
What you should keep on hand for medical emergencies
By avoiding unnecessary trips to the doctor, you will save money with the right medical supplies Canada (and knowledge). The problem our grandparents could've correctly handled at home with $5 supplies in 10 minutes is something we see people spend enormous amounts of money on every day. When medical problems arise, you'll also have less stress and more confidence.
Before adding these "sit on the shelf" home provisions, you should first fill out your individual first aid kit checklist.
Many people keep small emergency kits in their go-bags as portable gear. The small kit is great for medical supplies even though beginners should prioritize their home supplies before addressing evacuation scenarios. This is because:
Since it should always be kept at home anyway (waiting to evacuate), it's available whenever needed around the house, focuses on the most common and essential medical problems, includes a convenient "grab and go" pouch, and so the supplies can be purchased in bulk (e.g. 12 Band-Aids) which you can then use for your home supplies.
The advantage you have with your home supplies is that you are not constrained by the size and weight of portable kits.
List of survival first aid kits
A first aid kit should be in every home. If you suffer from a fall, injury, bee sting, burn, or another unexpected household incident, they can provide immediate assistance. The kit can be purchased ready-made or you can assemble it yourself with the necessary supplies.
Since they last so long and are so effective at preventing infections and blood loss, they're perfect for emergency preparedness.
Supplies for four people recommended by the American Red Cross are:
Various sizes of adhesive bandages
10 large sterile gauze pads
A few antiseptic wipes packet
A few packets of antibiotic ointment
A few triangular bandages
Two large pairs of non-latex gloves
Two packets of hydrocortisone, some compress dressings
A 3-inch roll of gauze
4-inch roller bandage
A10-yard roll of cloth tape
A breathing barrier
and an emergency blanket
An emergency cold compress
A pair of tweezers
One guide to emergency first aid
At least once every six months, you should review your first aid kit and ensure that any expired items are still viable. As needed, replace supplies.
Summary:
The materials discussed in this article are suitable for situations ranging from everyday boo-boos to long-term emergencies that occur on their own. Other than the supplies listed, you should also keep these around for emergency situations.
In addition to improving one's health, a humidifier increases comfort in the home while maintaining the right level of humidity. If the humidity level in the house is low, there is a greater chance of airborne bacteria and viruses spreading.