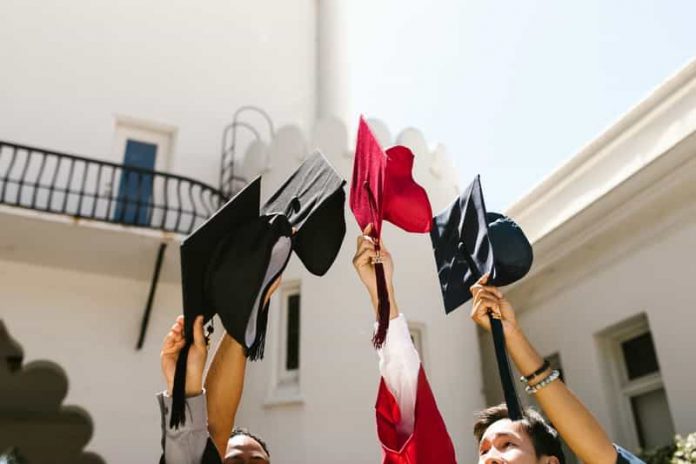 Graduation is a milestone, and the day should be celebrated grandly. The U.S. had an overall high school graduation rate of 88% for 2018–19, and it is likely to hold steady as more students understand the need to complete high school.
When your loved one achieves this milestone, you want to make them feel special. You can do so in many ways, such as giving the graduate a gift they will love, throwing them a party, surprising them with graduation lawn signs, and many more. These are our top picks of how to surprise your loved ones at their graduation.
Personalized Jewelry or Watch
Nothing says better that you care more than giving a personalized watch or jewelry to the fresh graduate. You can get them inscribed or have pictures of them to show your love and affection.
Rather than buying mass-produced items, giving a personalized gift allows you to make a unique, intimate connection with the receiver. Such a gift represents the thought that you put into their achievement and makes them feel special.
Put Up Signs the Night Before
Another excellent way to surprise your loved one who is graduating is to put up-graduation lawn signs in their front yard the night before. It will be the first thing they see when they wake up and remind them of their achievement. It will also let everyone else know about the occasion and give the graduate a celebrity feel.
Graduation signs can be personalized to include names, years, photos, and a lot more. You can include graphics to fit their interests, such as sports, hobbies, or art. They are the perfect way to depict your unconditional love.
Bake a Celebratory Cake
Celebrating graduation is incomplete without a cake. You can surprise the graduate by baking them their favorite cake and filling their life with sweet memories that they will cherish forever. If you don't want to bake, you can order a customized cake to be delivered along with flowers or balloons and a celebratory song. Gift service providers give you many options by which you can send personalized gifts.
A Custom-Made Gift Hamper
You know the preferences of your loved ones, and you can put together a gift hamper that includes their essentials; it can be items of everyday use or things that are good to have. If your graduate is a foodie, you can make them a gourmet gift hamper with items they love to binge on.
Surprise Trip
Everybody loves a holiday, especially a fresh graduate who has spent hours cooped up studying. Therefore, you can surprise them with a holiday to the place you know they will want to visit. Some options are bungee jumping, wildlife safari, scuba diving, ski trip, an adventure trip, hiking, mountaineering, a beach holiday, Disneyland; the list goes on.
Nothing beats surprising your loved one on their graduation. While there are many ways to do it, these are the top picks that show your love and affection. Putting up-graduation lawn signs, planning a surprise holiday are ways to make them feel special on their big day.