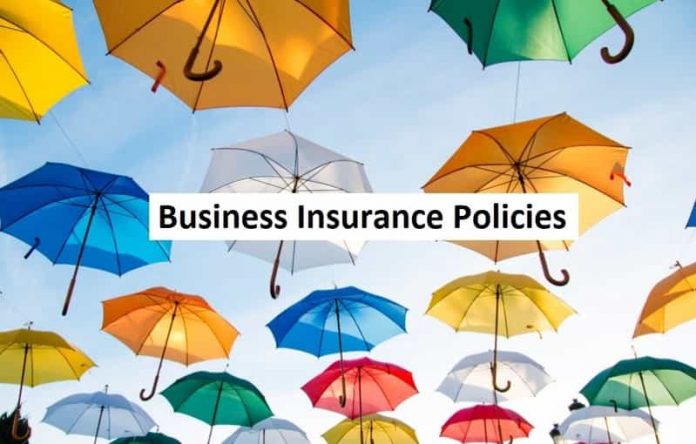 Sometimes it's hard to avoid some unforeseen events while running a business. So, it's important to have insurance coverage for your business. With technological advancement, more and more people want to start their own ventures, and that's why there is a growing demand for insurance companies in Dubai.
Many small business owners are not aware of the right insurance policy for their business. Legal advisors from the insurance authority Dubai suggest that a business owner should consult an expert before choosing an insurance policy for their company.
However, you can do it on your own, but you need to properly evaluate the risks involved in your business and choose the right policy that provides adequate coverage.
Five Major Types of Business Insurance Policies
Each business involves different risk factors according to its business dynamics, location, and other aspects. Here are the most popular business insurance policies that most business owners choose for their business in Dubai.
1. General Property Insurance
This type of insurance policy covers the general properties of your business. For example, your business may include equipment, tools, and furniture. General property insurance covers the loss due to unforeseen events like fire or another natural calamity.
These insurance policies also cover your loss in case of theft. As a business owner, you need to ensure that you have gone through all the terms and conditions of the insurance policy. It will help you understand which type of coverage the policy will provide during an uncertain event.
2. Employee Liability Insurance
Employee liability insurance is an important policy that a business should opt for. It will ensure that a worker will get the medical, disability, and death benefits in case of an accident or health issues of the employee.
When a worker joins the company, it's the owner's responsibility to ensure that he/she is insured. Well, there are also different kinds of worker's compensation insurance depending on the workplace and dynamics of your business.
3. Professional Liability Insurance
Professional liability insurance covers the losses due to mistakes and errors. This type of insurance depends on the type and nature of the business. So, you need to ensure which type of business you have and what are the probable mistakes and errors that can occur in your business.
There is no one-size-fits-all insurance for professional liability insurance. Since your business is different from others, a single policy cannot work for every business.
4. Vehicle Insurance
Another important and mandatory insurance that businesses should opt for is vehicle insurance. However, if your business doesn't involve any vehicles, you don't need vehicle insurance.
But if your business involves transportation of goods or passengers, you need to have vehicle insurance. At least, you need to ensure third-party injury, but comprehensive insurance will cover all your losses, even during accidents.
5. Product Liability Insurance
Do you manufacture products? Then, you must have product liability insurance. It's mandatory for companies that produce any products in their business. No matter how carefully you design the product to ensure safety, your product can get into a lawsuit if there is any damage due to your product.
In such a case, if you don't have insurance for your product, you have to pay a hefty price. Even you may end up in jail if the damage is more serious. So, if you are manufacturing something, you need to ensure that you have product liability insurance.
Final Words
Hopefully, the article has helped you to get information on major types of business insurance available in Dubai. Before choosing the right insurance for your company, you need to properly evaluate the risks involved in your business. Consulting a business counsel can help you to choose the right insurance policy. Don't forget to share which type of insurance policy is your business need and also share your opinion on this post in the comments section.