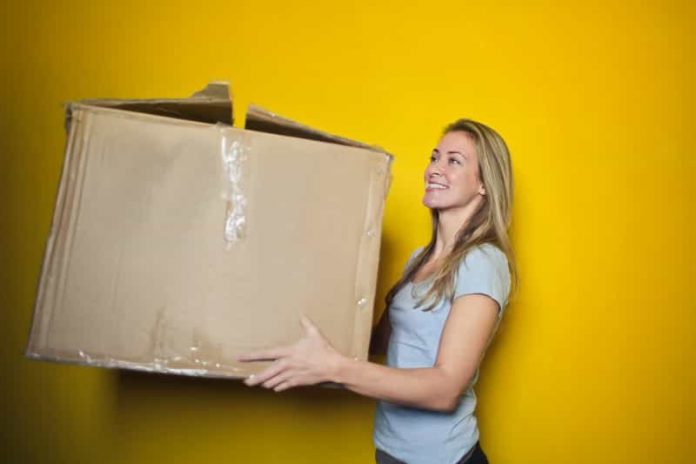 Moving can be an exciting time. It gives you a chance to make memories in a new space. Although, there are a few things to keep in mind during the process. Here are ten things to remember if you're moving this year.
1. Create an Inventory
One of the first steps to getting organized is creating moving inventory. Write down a list of your moving items. Include information, such as their distinctive features and estimated value. You also want to record their current condition with photo evidence. Go room by room and catalog each item. There are also apps, such as sortly or Nest Egg, that can simplify the process.
Creating an inventory is essential in estimating the cost of your move. It also helps you with moving insurance and keeps track of your possessions.
2. Do Some Downsizing
Moving is an excellent excuse to get rid of unnecessary clutter. Plus, the less stuff you bring, the more open your new space will feel. To start, create a floor plan for your new home. Then determine what fits within it. Assess your possessions based on practical, sentimental, and financial value. When sorting through items, divide them into categories, like keep or give away.
Suppose you have any old photos or documents you want to hang onto. Consider having them digitized to conserve space. Also, remember the one-year rule, which states to get rid of things you haven't used within the last year.
3. Sell or Donate Unwanted Items
Once you decide what you don't want, you can get rid of the items. It will save you time and stress by relocating with fewer things. You can sell your possessions online or have a yard sale. When selling online, use sites like eBay or Poshmark to reach a wider audience. Another idea is to give away items to close family or friends or donate them to charity.
4. Make a Moving Calendar
Having a calendar with all your moving tasks can keep you organized. It also ensures you don't miss any critical deadlines. To create the calendar, you want to break up big moving jobs into smaller ones. Then prioritize them based on significance and difficulty. Be sure you also clearly define the deadlines.
Here are some tasks you want on your list:
Organizing your storage items
Collecting the keys from the previous owner
Ensuring your home has been completely cleared
Letting people know about your move
5. Create a Moving Budget
Before moving, ensure your savings can pay for all the relocation expenses. Make a list of all the costs, such as movers rates.
Here are some more moving expenses to add to your budget:
Packing material cost
Insurance costs
Travel expenses
Post-relocation costs
Make sure you set up an emergency fund and have double the estimated moving expenses. When creating a budget, start by noting your current income. Also, track your spending and set goals.
6. Decide When is the Best Time to Move
Coming up with a move-in date involves some consideration. Think about what is currently going on in your life. Did you start a new job, or is your lease ending soon? Another thing to consider is moving during peak season can raise costs. Although, try to plan around the colder months.
Fall has better weather conditions, and you may get a better deal since it's off-season. Summer is also an excellent time to move with children because they will be off of school. However, the most important thing is to be flexible and have a backup plan.
7. Figure Out How You Want to Move Your Items
When it comes to moving, you have options. You can hire a professional moving service or do it yourself. To make this decision, do your research and weigh the pros and cons. Consider factors, such as expenses. For example, if you were hiring professionals, it costs around $25-$50 per hour. Although, when doing it yourself, you will probably need to rent a truck.
Here are some other factors to consider:
Timing
Safety
Efficiency
Insurance
Also, ask your friends for help on moving day. It can make the process less of a hassle. Keep in mind you want to figure out your plan as soon as possible.
8. Inform Family and Friends of Your New Address
With so much else to think about, changing your address may not be a high priority. Although, it's important so you can have mail forwarded to your new home. Also, notify friends and family about your new address. The last thing you want is family Christmas cards getting lost in the mail.
Besides your family, you want to inform your employer. Without proper notice, they may put your incorrect address on essential documents.
9. Gather Your Essential Documents
Having your paperwork saves you time and stress once you relocate. You will want to collect all your personal, financial, and property-related documents. Also, retrieve your medical records. Make sure you have all the necessary moving paperwork, such as your moving estimate. Then sort them into labeled envelopes and make copies.
10. Switch Your Utility Providers
Along with moving furniture out, you also need to change utility providers. Contact your current one to have the applicants in your old home disconnected. Also, make sure to cancel your cable and internet subscriptions. You also want to ensure your water, gas and electricity will be running when you move in.
How to Have a Successful Move
As more people work remotely, they can now move to their dream location. Although, the process involves lots of moving parts. Follow these tips for a successful move this year.