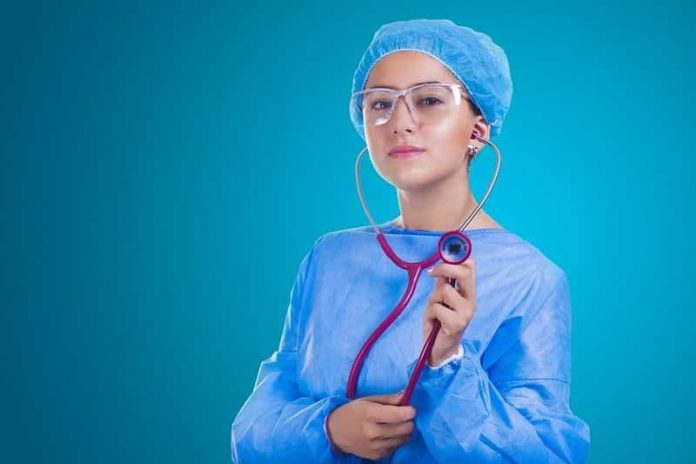 Medical practitioners, or those considering a healthcare career, may have questions about the field and how to capitalize on this need while satisfying a competitive desire to care for others. With that in consideration, nurse practitioners (NP) are high-level registered nurses licensed to provide primary and specialty care.
These professionals have been carrying patients' weight for decades, but their presence received ultimate recognition when COVID-19 rose to the surface. Today, NPs are playing a larger-than-ever role in the healthcare system. Nurse practitioners analyze patients and determine treatments to improve or maintain overall health. They also use innovative assessment and diagnostic tools and skills to develop treatment plans and incorporate preventative measures. Some nurse practitioners specialize in mental health and psychiatric care and specific areas such as pediatrics and the elderly. Safe to say, becoming a nurse practitioner isn't a joke.
So if you're looking to pursue this path, you must acquaint yourself with everything that will be coming your way. Here's a list of all the things that you need to know before deciding to become a nurse practitioner:
1. Nurse practitioners work in a variety of medical settings and specialties
Although many nurse practitioners work in primary care settings, they can be found in almost any public healthcare setting. Nurse practitioners also work in schools, walk-in clinics, home health agencies, hospitals, and nursing homes. Some NPs answer phone calls on nurse helplines provided by insurance firms and offer after-hours phone coverage for physicians.
Nursing practitioners can specialize in many different fields, such as gerontology, mental health, pediatrics, school health, etc. While these specifications carry significant value, family nurse practitioners are becoming increasingly popular as these experts provide wellness guidance and necessary care services to those in need.
So if you want to have the ability to offer excellent primary and preventive care, we urge you to go for an MSN Family Nurse Practitioner Degree Online. Moreover, the decision to turn to this profession will increase your job prospects and help you make a name in the nursing industry.
2. To become a nursing practitioner, you need advanced training & education
To become a nurse practitioner, you must spend many years in the classroom and many hours in the field. Nursing practitioners must have a master's degree in a particular area of study in addition to being a registered nurse (RN) after two or four years of college. Some nurse practitioners (NPs) hold doctorates. Because of their specialized training, NPs have more authority than RNs. They can write prescriptions, command and interpret tests, and administer exams. Nursing practitioners must also attend training courses throughout their careers to keep their skills up to date.
3. The level of personal fulfillment involved
Becoming an NP is challenging but rewarding work. Nurse practitioners are geniuses who think quickly and enjoy learning new things. Though it is difficult, the rewards are ten times greater. You'll take an active role in others' overall health, guaranteeing they get the treatment and care they need to live longer and healthier.If you want to help others, there is no better way to nurse them back to health and contentment.
4. The patients will vary
To become a nursing practitioner, you must have the ability to assist people of all races, ages, genders, and socioeconomic backgrounds. Nurse practitioners must also care for adult and elderly patients with complex, chronic conditions. These patients benefit from increased access to medical care collaborating with their primary care physician and other doctors and specialists. Furthermore, nursing practitioners must focus their practice on a specific patient population. Adult gerontology, pediatrics, individuals, and women with gender-related problems and patients with psychiatric problems are the population options. The adult gerontology and pediatric populations are further subdivided according to the level of care required— acute or primary. Suppose you enjoy understanding a patient's lifestyle and health goals and orchestrating their care. In that case, the job of a nursing practitioner might fit you well. Options to find travel rn jobs is also there too, if you like traveling and have a job to fall back on.
The number of patients a nurse practitioner has to see per hour or day is also an important consideration. A high patient load can impact your quality of care and mental health. One of the many fascinating nurse practitioner realities is that 57.4% of them see three or more patients in an hour. That means you may only have 15 to 20 minutes to see each patient.
5. Nursing practitioners must work to promote team effectiveness
Nursing practitioners carry out many responsibilities and tasks as upper-level medical professionals. Nurse practitioners are becoming more valuable as the shift toward multidisciplinary care teams accelerates. Nursing practitioners, focusing on providing holistic care, play an essential role in team-based approaches. Their ability to communicate easily with nurses, primary care providers, and specialists and treat patients directly makes them necessary members of a care team. Furthermore, nursing practitioners essentially serve as the primary care provider in their independent practices, allowing doctors to focus on higher-acuity cases.
6. Nursing practitioners have the privileges of a physician
Nurse practitioners, like physicians, can make diagnoses, treat the patient, develop treatment plans, perceive diagnostic tests, recommend patients to specialists, and write prescriptions. Some patients may express a desire only to see a physician. Witnessing a nurse practitioner instead of a physician often reduces the patient's wait time, allowing them to receive instant care and treatment as needed. While working as part of a multidisciplinary team, being a strong independent provider is essential. It is because you will spend much of your day treating patients at home and similarly assisting them as a physician. To put it simply, becoming a nursing practitioner offers you the freedom you may not receive with any other profession.
Conclusion
Choosing what you want to do with your career is a big decision. With everything mentioned above, you will have a clear idea that being a nurse practitioner is what you should go for. Take the time to investigate your choices and conduct research to be fully informed about the duties and expectations of becoming a nurse practitioner. You should also be aware of the educational requirements, the time it will take to complete your training and education, and the financial implications. Your path to success as a nurse practitioner should be paved with all of the information you need to make the best decision for you.