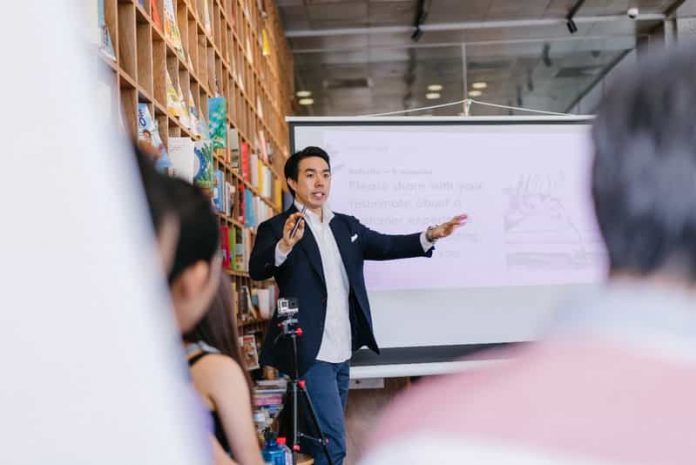 Disillusionment is a common emotion in these turbulent times we live in. It is especially prevalent in those who are in the process of getting their careers sorted or have a roadmap that has now been severely affected. Due to high tuition costs, many students have had to change their majors. If you factor in the uncertainty of getting a job in your desired career, the situation becomes truly dire. But one career path that has always remained stable in the face of uncertainty is a teacher.
To become a teacher, all you need is to know how to teach effectively. But to succeed in this career, you will need specialized training. A Curriculum Specialist course will give you that training.
What is a Curriculum Specialist?
A curriculum specialist's main job is to effectively assess the efficiency of a school, college, or a university's core curriculum. That includes everything from the subjects taught, the qualifications of the instructors, the information presented, and the teaching/testing materials. All of this aligns with a state's educational standards and demonstrates its effectiveness.
The majority of curriculum specialists start as teachers. They gain experience over several years and then move into more administrative roles. They utilize many different assets to gain teaching and curriculum knowledge through degrees and institutions throughout this journey. Going back to Covid19, more focus has gone towards online institutes that offer low-cost tuition (some even starting at only $13,392). These institutes act as a stepping stone for curriculum specialists to advance their careers.
Why become a Curriculum Specialist?
According to a report by the Bureau of Labor, an eleven percent growth will be seen in Instructional Coordinator positions by 2026. Curriculum specialists are in high demand because they prepare educational guidelines for school districts and evaluate instructional materials and textbooks to ensure that the quality is never compromised. As such, an online ED.D, especially a doctoral degree, can open the doors to superintendent positions in higher education. This degree further prepares graduates for more advanced administrative functions. A graduate who gets a Master's in curriculum and instruction can become an Assistant Principal or Principal. Other high-demand positions include Educational Technology Coordinators and Instructional Designers.
What is the Average Salary?
Keep in mind that, just like any other career, many different factors play a role in determining a curriculum specialist's pay. These factors include a professional's degree level, the number of years, the geographic location, and the job title itself. But usually, the pay increases with experience.
For example, professionals with a Master's degree typically earn more than a graduate with a Bachelor's degree. Curriculum directors make more than curriculum specialists. Similarly, private schools offer more pay than public/government schools. That said, on average, the entry-level (0 to 5 years) positions provide up to $50,000, with intermediate (5 to 10 years) going up to $54,000, and advanced (10 to 20+ years) offering salary packages in the ballpark of $61,000 per annum.
The Roadmap to Becoming a Curriculum Specialist
Now that we know how lucrative this career option could be, let's discuss the steps needed to become a curriculum specialist.
1. The Degree
The first step is to earn your degree. A Bachelor's degree opens the door for a teaching license as a K-12 instructor. Students take courses relevant to their fields during the undergraduate phase, such as curriculum design, assessment, evaluation, and research method courses. Many programs incorporate a hands-on element to their studies. In this regard, a Master's degree will help graduates gain the necessary experience and knowledge required to evaluate instructional standards.
The graduate study also prepares individuals for designing state-approved materials. Furthermore, they gain important research and assessment skills, enabling them to evaluate and assess test scores and other metrics. During this time, prospective students learn and familiarize themselves with many different learning models, theories, and instructional jargon.
A doctorate can lead to administrative positions in academia. Students must conduct original research in their respective fields during this phase. After that, they write a dissertation, which they defend in front of a faculty committee. Following graduation, professionals can become superintendents, oversee school districts, or work in academia as deans and provosts.
2. The License
Public school teachers may also need a teaching license in some cases. Therefore, students need to be vigilant in doing their research (especially to check their program's accreditation status) before enrolling. Do not take the accreditation status lightly because some boards only accept accredited degrees, affecting federal funding in the long run.
The licensing procedure could vary from state to state. After finishing their programs, preferably from accredited universities, graduates can apply for a state teaching license to further cement their credentials. This license opens up opportunities in the elementary, middle, and high school levels.
Alternatively, graduates can work as educational program coordinators, consultants, or instructional designers.
3. The Renewal Process
This process includes completing further requirements such as passing examinations that test candidates' skills and concentrated subject knowledge based on their subject area and endorsements. It might also have a background/drug test for some positions. The renewal process is not a one-time thing; it is recurrent each year.
Skills of a Curriculum Specialist
The final piece of this puzzle is the skills acquired by students who choose this career path. They gain the ability to communicate their thoughts precisely and clearly, create positive work environments and make data-driven choices for improved outcomes. Students build on their leadership skills through coursework, assignments, and in-field experience (predominantly as a classroom teacher).
To add on, graduates build on their analytical, communicational, decision-making, interpersonal, and leadership skills. Educators evaluate and analyze test scores and teaching methods using these skills. They also develop recommendations for improvement by using qualitative and quantitative data sets.
Good communication skills come in handy while explaining any changes in curriculum to teachers and other school administrators. Since proposing changes to a curriculum is a significant endeavor, it requires strong decision-making skills not to add unnecessary changes or take out vital material. And to have the right impact on an educational institute, curriculum specialists need to build their network through good interpersonal skills and work relationships.
Last but not least, curriculum specialists work as mentors and guides not just to other educators but students and institutes. They must possess strong character and behavioral traits to be good role models for future generations.
Conclusion
The path to becoming a curriculum and instruction specialist is a step-by-step process that requires meticulous research on a candidate's part. But once completed, it can prove to be a very rewarding and lucrative career choice, especially during the Covid19 era. And to minimize tuition fees, thousands of people are turning towards online institutes and degrees that have proven to be just as competent as a physical institute if properly accredited. Online education is the way to go, so let's step into the future together!