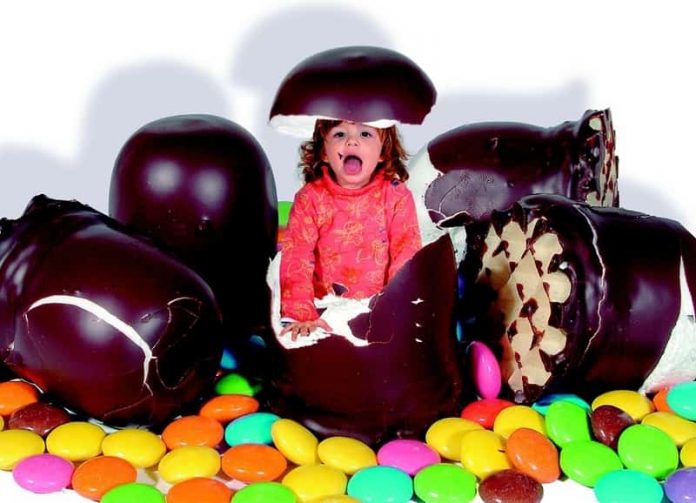 Childhood obesity is a growing epidemic in the United States, and the most significant contributing factors are lack of exercise and poor eating habits. Not enough emphasis is being put on healthy habits and clean eating, and the younger generation is paying the price.
Children who live with parents who support a sedentary lifestyle, are not educated about nutritious eating habits and regularly consume sugary and fatty foods are more likely to become obese. This affects their health, growth, cognitive skills, and stress and hormone levels. And children who become obese are more likely to develop asthma, joint problems, sleep apnea, diabetes and even cancer later in life.
Less than half of American children get the recommended 60 minutes of daily exercise and 91 percent have poor diets. Parents must begin taking the initiative to teach their children how to maintain a healthy lifestyle if this problem is ever to be addressed.
Luckily, there are various ways to make healthy eating fun for the whole family and give your children the best possible future.
1. Apps
It may seem counterintuitive to let your kids sit in front of a tablet to become healthier, but there are several apps out there that will actually teach kids about clean eating. The following apps are useful, kid-friendly and will help your child learn the value of food as fuel.
Healthy Heros: This adventurous game helps children recognize healthy foods and the value of nutritional habits. To save the city of Yogopolis, they must feed the Hungry Monsters lots of fruits and veggies.
Eat and Move-O-Matic: With this app, kids learn that food is fuel, and energy is provided through calories. The player must decide on activities required to use that energy such as dancing, running, reading or doing homework.
Smash Your Food: Cue the food fight! Smash Your Food invites kids to virtually smash foods and beverages deemed unhealthy, like pizza and soda. They will also learn the recommended daily intake of sugar, fats and salt.
ABC Foods: Children as young as four can benefit from this app that teaches them new words through sight, sound and touch. In this game, children can chop celery and cook pasta and learn about new foods by tapping letters, watching videos and viewing photos.
2. Books
Of course, a quality board book never gets old. The Hungry Caterpillar and Green Eggs and Ham are classics that teach children the importance of trying new foods and eating to grow. They also help children distinguish between good and bad foods. Visit your local library to find new books or borrow some from a friend.
Reading to and with your kids about nutrition will also help them to understand food labels as they grow. Teach school-aged children the basics of label-reading with foods they like to eat.
3. Games
Interactive games are a fun way to harbor discussions about healthy eating and make eating nutritious foods more rewarding for children.
Create a vegetable person with your child using toothpicks and encourage them to eat him or her as a midday snack.
Choose a letter of the week and discuss healthy foods that start with that letter. Incorporate those foods into the week's meals.
Play a guessing game. Blindfold your child and place a healthy food in their hands. Encourage them to smell, feel and taste the item to improve their recognition of different foods and get them tasting new things.
Create a poster with photos of fruits and veggies and reward your child if, by the end of the week, they eat a certain number of the displayed items.
4. Cook Together
Let your son or daughter lend a helping hand in the kitchen. Prepare a healthy meal or snack together to teach them more about healthy foods and lay the foundation for this important life skill. Not to mention, cooking together is a great way to create a strong bond with your child.
There is also evidence to support that knowing how to cook is correlated with eating more vegetables. In fact, adolescents who can cook are twice as likely to meet the daily recommended intake of fruits and vegetables. And, vegetable-focused cooking with your child also improves a child's self-efficacy and the amount and variety of fruits and vegetables within the home, according to studies.
5. Garden
Plant herbs in small pots and place them in a sunny spot inside or plant a garden of vegetables and berries outside. Encourage your child to water and care for the plants. Pull weeds together and discuss where food comes from. Children will be more likely to eat these healthy foods after all the hard work they put into growing them.
Setting an Example
The best way to teach your children healthy eating habits is to do so yourself! Be their role model and set a good example by making smart decisions and doing your best to cook at home. Avoid purchasing sweets, foods high in carbohydrates and saturated fats and sugary drinks. Instead, aim for naturally sweet foods like bananas or strawberries and items that are clean sources of fiber, whole grains or healthy fats, like avocados. And keep healthy snacks on hand that don't need much preparation to keep healthy eating easy and fun.
Creating a healthy environment starts with you. Kids notice more than you might think, so be a good example. Making your health and happiness a priority will inevitably result in a healthier lifestyle for both you and your children.