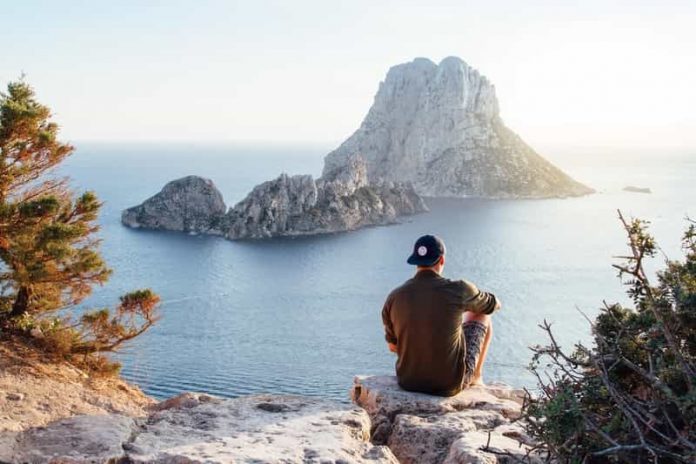 Summer looks are not only suitable for women but also men. In this day and age, menswear is becoming more diverse, rich in experiments, and more and more modern. Most men prefer a fitted style of high quality, versatile, value for money, non-extreme and sober. But from the pleasure of clothing, no rules should interfere. However, the following rules have stood the test of time, and when used in combination, can serve as a safety guide for how to dress well today.
Summer Shirts For Sun-Drenched Style
As a man, you spend the majority of the summer season semi-naked. But, following public decency laws, you need to wear clothes from time to time. And while you can easily slip on a plain white tee, we've found the best shirts that will upgrade your outfit and will keep you looking and feeling good this summer, from button-down plaid to classic polos.
Classic Plaid On-The-Go Shirt
Summer is the season for preppies to embrace bright colors and patterns that will look great anywhere.
Fit Button-Down Shirt
It's hard to go wrong with a button-down shirt in the summer since it pairs well with just about anything.
Dry-ex Short Sleeve Polo
Short sleeves have been considered a go-to piece for prepsters. It can easily customize the fit, color, and design to build the perfect shirt for your summer calendar.
Fitted Shorts In A Variety Of Colors
During summer, finding a pair of pants that strikes the perfect balance between comfort, durability, and aesthetics is tricky. Many people still wear American Eagle's loose long cargo shorts, but they must go if you are actively trying to dress up for summer activities.
Over 20 years, shorts have become slimmer and taller. When you start to approach the fashionable side of fashion, although many are too tall and tight, an excellent middle position can provide you with a well-fitting silhouette without compromising comfort or exposing too many legs. Don't be afraid to see a portion an inch or two above the kneecap to create a more intentional look. If done correctly, it will not look too tight or too short.
These days shorts have different crotches; bring a few pairs of 7 to 9-inch areas to the fitting room to see what fits your body. Again, the number of items in men's clothing is limited; any difference in details, color, or pattern, matches the same shirts and shoes will have a completely different appearance.
Some Accessories
There are a lot of different accessories for men. Everything added to your everyday shirt and pants combo can be considered an accessory. They can bring warmth to your aura, and they can bring up that cool guy in you that you have always wanted to be.
Mens Summer Hat
Simple and elegant way to stay fresh in the heat is a brimmed hat in a soft straw weave such as a Panama hat, which will keep the sun off your face while looking gentlemanly.
Panama hats are typically light in weight and color; this stylish hat is your best warm-weather friend and a beacon of fun-loving vibes. Panama is made with fertilized leaves of the toquilla palm plant. As a result, the hat is sturdy in construction and is very breathable. This hat blends nicely with seasonal wear like crisp linen from Uniqlo or Polo Ralph Lauren.
Going Out With The Best Sneakers
The warm season calls for a collection of fashionable summer shoes. Whether you wear shorts or cuffed chinos, your summer shoes will become the MVP of your daily outfit.
White Canvas Sneakers
A pair of classic white canvas sneakers are the backbone of your casual summer wardrobe. They're versatile and straightforward, and even a high-end couple won't break the bank. They also have the benefit of looking good with wear and tear, which means you can spend time enjoying the sun without worrying about damaging your shoes.
Luxe Espadrilles
Sandals are ideal for a smooth transition from the beach to the bar and back, but they are not for everyone. Fortunately, there is another equally fashionable option: espadrilles. These resort must-haves exude the exquisite atmosphere of the Riviera and are your valuable ally in tackling summer fashions, keeping you calm, comfortable, and relaxed.
Knitted Sports Shoes
It isn't easy to imagine more practical summer shoes than lightweight, breathable, and super comfortable knitted sports shoes. If you want internal and external sports shoes, choose one of the softest designs among similar products on the market, Adidas, Nike, New Balance, and ASICS.