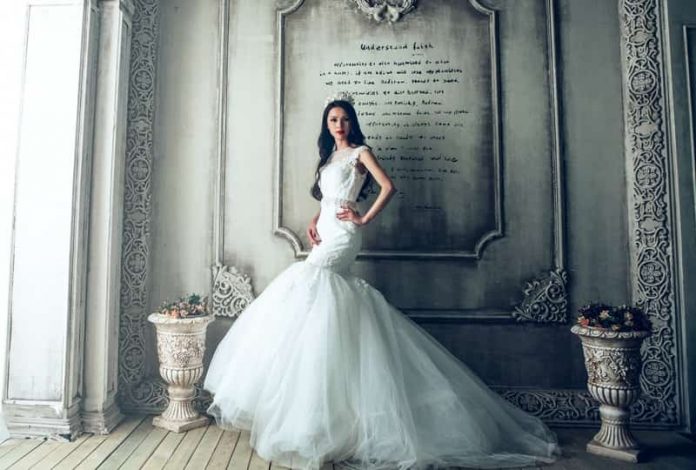 Wedding dress styles have changed drastically over the years, with some looks being iconic for a certain time period and others recycling through the fashion world. The latest wedding dress styles allow brides to shine bright like a diamond, dazzling guests in her wake.
If you're looking for the latest trends to leave your mark on the world during your big day, look no further. Here are some of the latest wedding dress styles that bring on the wow factor.
Shades of Nude
Nude fabrics create the sensuality and sexiness modern brides desire without pulling a Lady Godiva down the aisle. There are a lot of incredible dresses in different styles that use nude fabrics with applique or lace overlay to create a look that stuns. See some of our favorites at https://www.azazie.com/.
Nude shades of fabric also create incredible illusion panels, such as the appearance of a plunging neckline that provides the coverage of a more conservative cut. This is ideal for brides who want to convey their inner fierceness without worrying about a slip while dancing the night away.
Shimmery Metallics
It's no surprise that mermaids have become an iconic part of the fashion world in recent years. These sultry sirens have long been touted as the epitome of feminine mystery and beauty. Bring out your inner enchantress at your wedding with a shimmery metallic dress that catches the light and shines all night long.
Don't be intimidated by images of bright chrome dresses and futuristic gowns. There are plenty of soft metallics in hints of smokey blue, rose gold, champagne, and even diamond white. If the all-over metallic dress doesn't appeal, look for a blend of traditional and trendy by searching gowns with metallic accents subtly woven throughout.
Flamenco-Inspired Cuts and Ruffles
Flamenco dancers are known for their captivating appearance and attire that moves when they do. One of the hottest up-and-coming bridal fashion trends is wearing flamenco-inspired cuts and ruffles that puts a new spin on a traditional fashion trend.
Flamenco-inspired gowns take he fan-favorite fit and flare look, and pair it with a high, sexy slit and feminine ruffles. Off-the-shoulder gowns have been coming back into fashion. When paired together, these separate trends create a one-of-a-kind look that will stand the test of time and have you dancing all night long.
Florals
Floral bridesmaids dresses have been gaining popularity over recent years. Now, brides are flipping the trend by dressing their bridesmaids in monochomatic tones and stealing the limelight for themselves. Some brides opt for all-over florals while others embody the over-sized floral decor trend by opting for one or two accent flowers on their gown.
The floral dress trend pays homage to the orginal white wedding dress worn by Queen Victoria. Renowned for wearing the first white gown and changing the course of history, her magesty adorned the dress with fresh cut orange flowers that likely started the floral fad in fashion so many years ago.
Pure White
While many brides over the past few decades have made strides to breaking up the traditional pure white gowns with pops of color and different shades, many are revisiting the iconic bridal look. Nothing will help you shine bright like a diamond like a diamond white dress, free of beading, appliques, lace or other accent pieces.
The resurgence of this look is largely thanks to Meghan Markle, who captiavted the world with her simple-yet-stunning pure white gown at her royal wedding to Prince Harry. As many brides strive to feel like a princess or queen on their big day, it's no surprise that real royalty has significant influence in bridal trends.
Choose any of these looks to bring out your unique flair for your big day. No matter what you choose, you're sure to rule the room when you walk down the aisle.