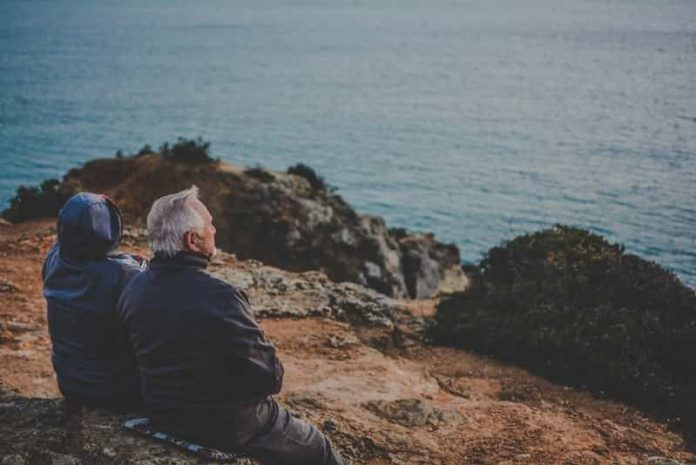 Picture your perfect retirement. Can you hear the sound of waves crashing onto a pristine shoreline? The smell of the sun-drenched sand that's tickling at your toes? Or are you feeling drawn to the excitement and adventure of a foreign land, whose culture bubbles away madly with an exotic aroma of liveliness and years steeped in history?
If you're feeling that call, then you're not alone. Seniors today have feet itchy for overseas travel, whether for a holiday or to permanently live out their retirement years.
Unfortunately, the onset of a global pandemic has meant these travel plans have been put on hold. But now that borders are slowly opening up and travel resumes, seniors are in a great position to start funding for a holiday post covid-19.
Seniors abroad
Older travellers are in a fantastic position to travel. Having worked hard for their retirement, they have been rightfully rewarded with the freedom and flexibility to go wherever the wind takes them. For today's seniors, overseas holidays are at the top of the bucket list.
Keen to seek out new experiences, discover new cultures, and appreciate a world outside their own, seniors are among the fastest-growing generation travelling overseas. Bitten by the travel bug, Australian seniors are spending nearly twice as much as millennials on holidays each year! And why not?
But packing the bags and jet setting off to far lands requires proper planning and funding. Getting the 'plan into motion' can be difficult for many seniors, yet with some helpful tips, funding a holiday in retirement is easy – the hardest part? Figuring out where to go!
Funding the trip
When it comes to travelling during retirement, there are many ways to fund your trip. Depending on your type of travel and destination, there are a few hacks to keeping costs down while still being able to have the holiday of your dreams.
Flights
Finding cheap flights using apps such as FlightScanner or by booking flights during off-peak season can help bring the costs of travel down considerably. Similarly, choosing to fly economy class will keep the pennies in check and give you more money to play with once you're at your destination.
Interestingly, luxury isn't always sought after with our travel-loving seniors, even if they are more likely to be able to afford business class than millennials. Our data indicates that seniors are more than happy to embrace economy travel, in fact close to two thirds (65%) of respondents actually prefer sitting in cattle class.
Cruises
Cruising holidays, whether on an ocean cruise liner or river cruise are a great way to explore exotic destinations while keeping the costs down. Most cruises have all-inclusive packages that cover everything from entertainment, food, accommodation, and sightseeing. Some cruise companies even offer discounts for seniors, making it an affordable way to travel without skimping on the luxuries.
Luxury tours
Similar to cruise packages, there are luxury tours catered to seniors that allow you to prepay your accommodation and travel expenses. These luxury tours are kept small, with exclusive tour groups and knowledgeable guides there to take you deeper into a destination's history and culture.
Budget travel
Budget travel doesn't have to mean boring travel! Swapping out 5-star hotels for more affordable motels or even choosing a cheaper destination to travel to means you can still see the world but without having to blow all your retirement savings.
Rent your house
To help fund your trip while you're away, you can apply to become a host on Airbnb. Sites like this allow you to rent out your house to guests and make a bit of a profit on the side.
Look closer to home
As the most at-risk demographic for coronavirus, seniors may want to go overseas post-pandemic, but feel uneasy doing so. If this is the case, there's no reason to cancel travel plans. Simply take a holiday at home!
Travelling domestically can be a far more affordable way to go on holiday. Whether you rent a caravan and hit the road or fly interstate for an extended vacation – you can still have a fabulous time in your own backyard. You also have the option to invite the grandkids!
Domestic travel can be a good way of finding your 'travel feet' post-covid and allow you to get excited for a possible future trip overseas once things have gained some normalcy.
One of the perks of domestic travel? You have full use of your senior citizens card! Meaning you can enjoy free local travel and a range of discounts that can help cut the costs of your holiday! Travelling locally also means you have the peace of mind that if anything goes wrong or someone falls ill, you can be taken care of promptly.
The future of senior travel
Travelling in a post-covid world might be a bit different, but for seniors it's a much-welcome reprieve and chance to finally enjoy their retirement years.
Seniors should plan accordingly, but not let the challenges of the current global landscape stop them from going on their dream holiday to their dream destination. Seniors are encouraged to take that leap and to enjoy the myriad of options they have when it comes to travelling abroad.
The reward for being prepared is being able to fund for any type of holiday that your heart is drawn to.
Even with a lifetime of experiences under the belt, it is clear that today's older generation are hungry to live life to the fullest and are going to be a lucrative market once the travel market roars back to life.