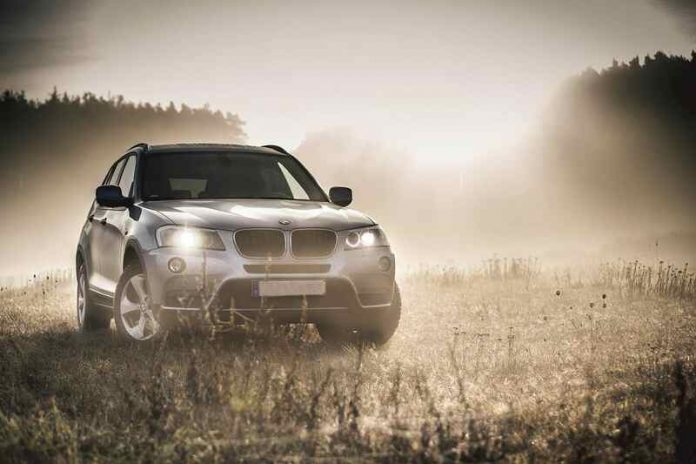 Choosing between an SUV and a sedan can be a difficult decision. Both vehicle types have advantages and disadvantages that should be considered carefully before purchasing. While sedans tend to be more affordable and fuel-efficient, SUVs offer greater practicality, cargo space, and off-road capability. This article will examine 7 key reasons why an SUV may be the better choice over a traditional 4-door sedan for many drivers.
Reason 1: More Passenger And Cargo Space
One of the main advantages of an SUV over a sedan is the increased interior room and cargo capacity. The upright, boxier design of most SUVs provides markedly more headroom and legroom for both front and rear passengers compared to lower-slung sedans. SUVs also offer greater hip room and shoulder room, allowing 3 adults to sit more comfortably side-by-side in the backseat. The extended roofline also enables easier entry and exit. Regarding cargo space, the average mid-size SUV offers over double the cargo volume behind the rear seats compared to a mid-size sedan. With the rear seats folded down, large SUVs can handle vast amounts of gear for road trips or bulky items like furniture. So, for buyers needing to regularly transport multiple passengers or sizeable cargo, an SUV provides more practicality.
Reason 2: Easier Access At Different Heights
SUVs tend to have a higher ground clearance than regular passenger cars, making it easier for drivers and passengers to get in and out without having to crouch down or bend over. This also makes loading cargo in the trunk simpler without having to lift items over a high lift-over height. The elevated driving position and higher hip-point also allow the driver to simply slide in and out rather than fold down into a low sedan seat. For older drivers or those with mobility issues, not having to lower oneself all the way into a sedan could be a more comfortable experience. Add in the AWD capabilities of most SUVs, and you've got sure-footed traction even on poor roads or slippery terrain.
Reason 3: Better Visibility For Driving
The upright driving position and greater glass area all around in an SUV also translate into better visibility for the driver. Compared to a sedan's lower seating position and thicker pillars between windows, an SUV typically provides a more commanding view of the road ahead and to the sides. Seeing further down the road can allow for spotting hazards sooner and improved maneuverability in tight spaces. SUVs also eliminate the blind spots commonly found in sedans around the C-pillars. This improved visibility in all directions makes driving an SUV easier and less stressful in many situations from crowded urban streets to off-road trails. For new drivers, the improved outward visibility an SUV offers can provide added confidence behind the wheel. If you're planning to purchase a new SUV, consider comparing the 2023 Chevy Equinox vs. Ford Escape SUV.
Reason 4: Towing And Hauling Capability
While sedans are suited for simple everyday commuting, SUVs offer much greater capabilities when it comes to towing trailers or hauling heavy payloads. With body-on-frame construction, heavier-duty chassis components, and more powerful engine options compared to sedans, SUVs can safely pull thousands of pounds. For boaters, campers, or anyone needing to move large loads, a mid-size or full-size SUV can handle towing duties that would overwhelm a typical family sedan. Off-road enthusiasts also take advantage of SUVs' ability to ascend steep terrain and conquer boulders and mud pits while loaded up with gear. For those with heavy-duty hauling needs, SUVs deliver abilities sedans simply can't match.
Reason 5: More Safety Features And Driver-Assist Technology
In recent years, SUVs have taken a large lead over sedans when it comes to offering the latest high-tech safety and driver-assist features. With their more advanced electrical systems integrating a range of sensors, cameras, and radar, SUVs provide cutting-edge active safety capabilities like automatic emergency braking, lane-keep assist, adaptive cruise control, blind-spot monitoring, and more. These innovative systems found on most new SUV models provide an added degree of protection and crash avoidance that entry-level sedans lack. SUVs also earn consistently high safety ratings thanks to their substantial size and weight. Buyers prioritizing the most up-to-date driver aids and strongest crash protection may find an SUV the smarter way to go.
Reason 6: Superior All-Wheel-Drive And Off-Road Abilities
While sedans rely solely on front-wheel-drive in most cases, SUVs offer advanced AWD systems that enhance stability and traction in all conditions. By sending power to both axles and across wheels, SUVs maintain a better grip on wet, snowy roads. Driver-selectable terrain modes on many SUVs optimize AWD performance on different surfaces including mud, sand, or rocks. No sedan can match an SUV's off-road talents to explore mountain trails, deep snow, desert dunes, or muddy construction sites. Drivers and outdoor enthusiasts needing true off-road capability along with greater on-road composure in harsh weather will find SUVs much better prepared.
Reason 7: More Rugged And Durable Construction
Between their heavier-gauge steel construction, boxed-in ladder frames, skid plates, and reinforced suspension components, SUVs are built tougher than conventional sedans designed primarily for street use. SUVs can withstand punishing conditions over thousands of miles of rough terrain and continue operating reliably. Whether enduring pothole-filled streets, repeated cargo hauling trips, or boulder-strewn trails far from civilization, an SUV's rugged build provides greater durability over the long haul. With far more metal protecting critical components, SUVs can shrug off collisions, underbody scrapes, and severe jolts better than compromised unibody sedans as well. For the ultimate in durability, SUVs deliver.