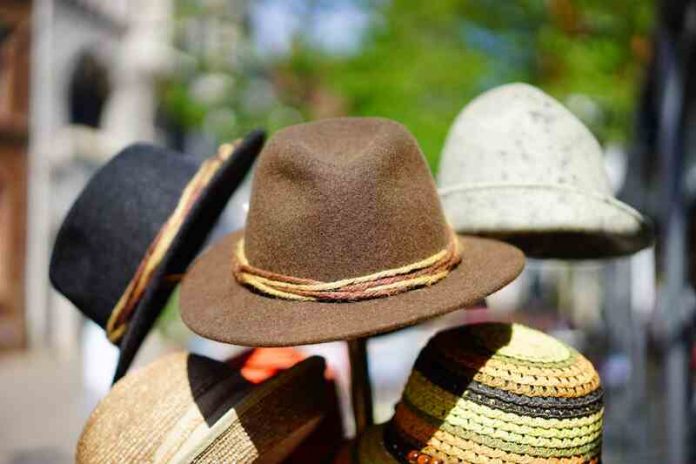 The hat is an expensive accessory, and people wear it not only in the summer season but also in autumn and spring.
It is an exceptional attire that helps you to look fancy. Many celebrities and fashion icons love to wear hats.
Here is the list of some most expensive hats in the world and what makes them different from the rest of the hats!
Most Expensive Hats in the World
1. The Papal pope's Tiara
It is one of the most expensive hats in the world. It's worth $10 million. The Papal Tiara is on display at the National Basilica of the Immaculate Conception. Tiara is adorned with expensive stones and made of expensive metal.
2. Chapeau d' Amour
Chapeau d' Amour was on display at Christie's Gallery in London. The Amour hat is made of platinum fabric and adorned with diamonds and amethyst. This hat has a very unique and elegant design and covers the left eye. The worth of this hat is $2.7 million. Another name for Chapeau d' Amour is the love hat. The designer of Chapeau d' Amour is Louis. This hat is not for sale so put your wallets aside.
3. Deep Blue Sea
Deep blue sea cost $1 million. This hat was designed by an Australian hat designer Ann- Maree Willet. The specialty of this hat is that it is made of Australian wool felt, and 26 natural and precious opals. The designer had hand-block the wool felt into cups that look like coral polyps. These coral polyps were covered with blue feathers. The opals were fixed inside wool felt cups. The opal types are black, crystal, and dark opal.
4. Princess Beatrice Royal Wedding Hat
Royal wedding hats having a bow shape at the front cost $134,000. This gigantic hat was the most talked about hat.
 5. Brent Black's The Hat
Brent Black's hat is the finest Panama hat that costs 100,000 dollars. Brent Black's hat was made by the no.1 hat maker Simon Espinal. He selected threadlike strands of toquilla straw and made a cruzado. The blue-colored band on the golden straw hat is an excellent compliment. He spent three weeks in preparation.
Read Also: Best Wool Hats For Men
6. Charlie Chaplin Bowler Hat
Charlie Chaplin bowler hat price is $62,500. Charlie Chaplin is well-known for his bowler hat. This bowler hat was sold at an auction of Hollywood mementos.
7. Brent Black's Montecristi Panama Hats
Montecristi Panama hat's price is $25000. It is popular due to its unique style.
8. Optimo Panama straw hat
This Chicago-made hat costs $20,000. This hat makes you feel grand and superior.
9. Michael Jackson's Billie Jean Fedora
Michael's Fedora is something of wonder, and its price is $18,274. Even today many people look up to Michael Jackson's style. Michael Jackson was a great entertainer, and his hat is an absolute stunner.
10. Saint Laurent Black Fur Trapper Hat
The absolute luxury and comfort Saint Laurent black fur trapper hat price is $2,243. It looks unusual and feels comfortable to wear.
Conclusion
So, this is the list of the most expensive hats in the world. Some hats are for sale, and some are not. We hope that you find this list interesting.