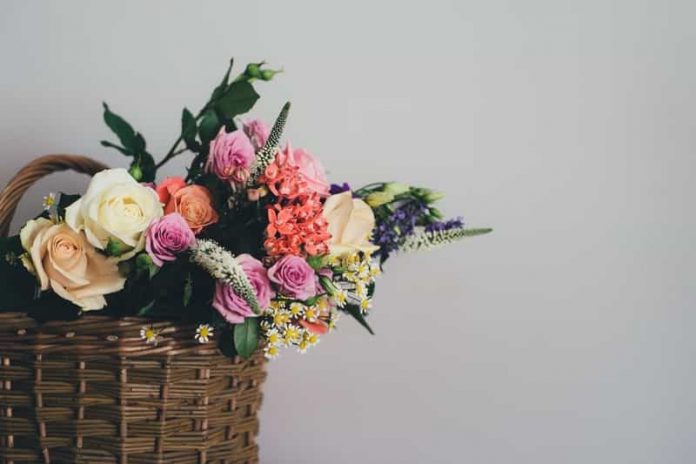 According to some research, 77% of Americans who received flowers thought of them as a thoughtful gift.
If someone you know is grieving, sending flowers could be a great way to show them that you're thinking of them and are there for them during this time.
But what flowers should you send? Keep reading to find out what the best sympathy flowers are!
1. Roses
Roses are normally a symbol of love, but if you choose the right color, they can be great flowers for a funeral as well.
Red roses are normally for romances, and yellow roses normally bring cheer and joy. White roses show purity and signify a new beginning. However, this new beginning can also symbolize a goodbye or remembrance. It's the perfect gift to tell your loved ones that their loved one who passed away will never forget them.
You may also decide to send peach roses. These symbolize sincerity. This will let the grieving person know that you really are them for them while they go through a difficult time.
Cream roses remind people that eventually they'll have to move on, but it's okay to still remember and cherish the past.
2. Chrysanthemums
When sending flowers for a funeral, you may also want to consider chrysanthemums.
If the funeral is being held in an Asian country or for an Asian person, white chrysanthemums would be the perfect gift. These followers symbolize grief, and those cultures normally use those flowers in their funeral arrangements.
However, even some European countries like Belgium and France only use these flowers for these types of services.
Avoid sending orange, yellow, or other brightly colored chrysanthemums. Instead, stick with white to show you're grieving rather than cheery and hopeful.
3. Hydrangeas
Hydrangeas are unique because they're shaped like pom-poms. However, each flower is made up of smaller flowers, which make them the best funeral flowers.
They're great if you need them to make a wreath, garland, or stand-up floral display.
4. Lilies
Lilies are delicate flowers, and many people use them for burial ceremonies, especially in the western world.
The lily stands for innocence and purity, so it can be perfect to symbolize an innocent soul who's no longer with you. The Peace Lily Plant is also a great gift because it's a potted plant rather than an arrangement of cut flowers.
The recipient can keep this plant in their home and always be reminded of their loved one.
5. Statice
Statice is a common flower if you're using it in a dried flower arrangement, but you can still use it in a fresh bouquet too!
This flower symbolizes remembrance, which is the main reason for the bouquet. This means it's great for a reconciliation, funeral, or reception.
This flower is normally purple with dark green stems, and it has a very strong smell that will always remind people of their loved one.
6. Orchids
Orchids have really long stems with flowers on the end that bloom for a long time. Because of that, the orchid is said to represent the love that lasts forever.
If you send orchids to someone who's mourning, you help to remind them that the deceased will always be with them. Because of how delicate these flowers are, you may want to choose them especially if a woman has departed.
There are plenty of colors to choose from, but you should choose between pink or white. If you want to send purple orchids, this normally symbolizes respect or royalty.
Yellow orchids can signify your friendship and compassion, but they can also help to remind the mourner that this is a new start.
7. Gladioli
Gladioli are sometimes nicknamed the sword lily. These flowers grow with long stems, so oftentimes this flower symbolizes integrity and strength.
They come in various colors, but you should still stick with soft colors. These also pair great with other lilies in an arrangement.
8. Hyacinth
The hyacinth can symbolize many things, but it will depend on the event. For example, if you're using it at a funeral, it's meant to represent anguish and deep sorrow.
The flowers get their symbols from Greek mythology, where Hyacinthus was a prince who ended up dying because of a tragic accident.
9. Carnations
Carnations are also very popular in funeral wreaths, and you'll find them in pink, red, and white for memorial ceremonies.
The red is meant to symbolize love. The white shows innocence and pure love, and the pink remind you of all the memories.
If a young person has passed, white carnations would be a great choice. But if you're attending the funeral of a long-time friend who had passed, you may want to send pink flowers.
10. Daisies
daisies are normally white, and they're great funeral flowers if they're combined with other flowers.
They're normally used for infants or children who passed away to symbolize their innocence.
11. Daffodils
Daffodils are also great for funerals because they symbolize rebirth. This will remind the mourners that the person still lives on in a different way.
Make sure you don't send one daffodil because this can symbolize misfortune. Instead, make sure you send a bouquet.
Discover More of the Best Sympathy Flowers
These are only a few of the best sympathy flowers, but there are many more of them out there.
We know that helping someone grieve can be a difficult process, but we're here to help guide you through it!
If you enjoyed this article, make sure that you explore our website to find more articles just like this one.