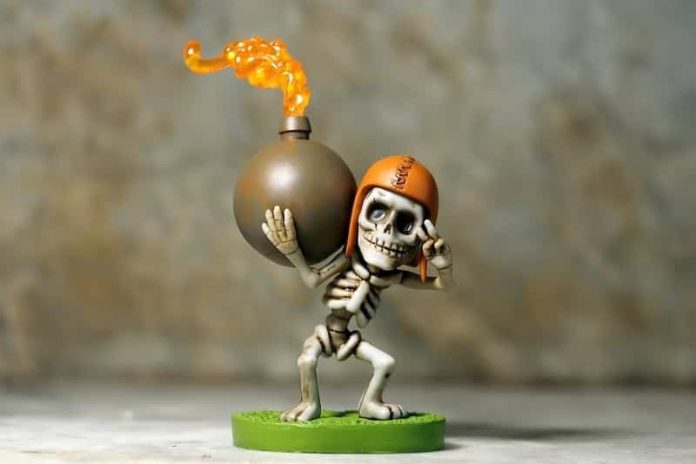 The recent avalanche of mobile games has turned up the pressure on new developers who're on the verge of introducing their mobile games into the market and cherish hope that their mobile game will be the next Fruit Ninja or Angry Birds. The number of apps on Apple App store is more than 1 million and each month they're downloaded in billion. , The figures are also huge on Google Play. This might be good news for gamers, but certainly not a good one for developers. Having known this, it becomes more challenging for them to get their mobile game discovered in this noisy space as compared to its creation.
However, there are certain points to keep in mind while launching your app, which will guarantee not only more clicks but also added revenue. Let's have a look at them:
Advertise Your App Before its Launch
It is of utmost importance to recognize the target audience of your app. An exact tip has been shared by Jesse Waites, whose book The Secrets of my App Success narrates all the technical levels a developer should know while creating an app. In the book, Jesse says that during the initial stages of the development process, apart from understanding the target market, a developer also needs to know where the target audience wanders online. Once you trace their whereabouts, the next step is to find relevant meet-up groups and internet forums, and then advertise your product among them.
This is a simple way to get their feedback ahead of your app launch and gather a database of potential customers. Jesse further suggests that your website should have a widget amassing their email addresses to notify them accordingly about the app launch in the market.
Get Reviewed
Making people review your app is a fantastic idea of getting it downloaded. I will recommend all iOS developers to check out the iOS App Review Sites where an exhaustive list of top review sites is compiled. The sites having more than 50K Alexa are good for you to start. A number of sites among these also offer reviews of Android apps.
App Store Optimization
Keeping in view the soaring popularity of App Store Optimization, it will not be wrong if we label it, the latest SEO. A number of new factors is also casting its influence on the app store result. With Apple acquiring Chomp, and Google Play making use of Google+ endorsements in a bid to influence the ranking of app store, it has become pretty much clear that a change has taken place in user's attitude towards discovering apps.
Peter van der Graaf has propounded a list of useful tips and recommendations meant for App Store Optimization:
App Name: Adding a suitable key search phrase to your app's name will help displaying it in a better way. Mostly, it is seen that besides having a catchy name, the apps having 'A' as its first or second letter are able to gather much visibility.
App Publisher: Include your key words with the name of the publisher.
Keywords and Descriptions: Another tip is to incorporate keyword rich description having excellent text, app icon, instructional video and screenshots to lure more and more people to install your app.
Install and Uninstall
One of the cardinal reasons given due consideration in app ranking on app platforms is the trend of installation. Not only is keeping count of installation and un-installation necessary, but also finding out the reason of un-installation to address it on a timely basis.
Ratings and Reviews
Ask your customers to give feedback on your app ― helping you in improving it. This feedback can be recorded on forums, blogs and websites.
Social Media
It will be wise enough to say that no product can reach heights of popularity unless it is not advertised on social media. Different social media avenues engage users and create awareness among them vis-a-vis a certain product. Facebook, Twitter and other social networks are channels that can reach out to your targeted customers and help you in marketing your app. Another forum used abundantly these days is SMS or text message ― it is touted as the most efficient way of advertising an app. Hence, exhaust all sources of social media and get your app noticed.
Feature Your App
The final push your app needs is to get featured either by Google Play or Apple App Store. Although it is easier said than done, fabricating hype about your app and launching it along with a mega mobile event will definitely make any of the two app giants to acknowledge your product.
So these are a few points that new and potential mobile game developers will need to focus on for getting mobile games not only discovered but also downloaded.