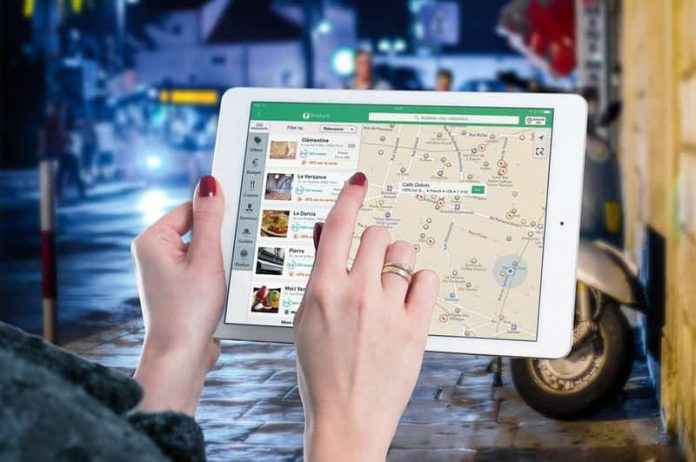 Ask anyone what it was like to plan a trip before the advent of digital media. They will tell you that it was a mountain of a task. It took much effort for any individual to go through the process. Travel mobile apps have made the endeavor a whole lot easier. As developers find ways to make the apps more refined, their target audience can find exactly what they need.
On the one hand, that means good things for a travel business. More customers use their app to plan trips. But on the other hand, it becomes tougher too. Developing an app that satisfies customer's means incorporating essential and value-added features. You must guarantee that yours has the best travel planning features in the store!
Should you find yourself considering making a travel app, here are some of the most important features to include in it:
Add a travel journal
Just like the Magellan and Battuta in their day maintained a journal, many of today's travelers prefer keeping a journal to cover their trips. But unlike those records of old, your app can offer so much more to its users. Whether it is through pictures, videos, and even audio files, they can record their travels in a shareable and interactive manner.
If you include a diary feature in your app, it will make it easier for them to immortalize each visit. Think about how those daily entries could turn into a travel blog. Then envision how many of their followers the blogs could attract. Even if just some of them will end up downloading your app, you did your job well!
Giving search and filter options
The easier you make it for your customers to search for what they want, the more frequently they will access your app. Make it, so they can swiftly find the needed information about sightseeing, city attractions, popular spots, and even big events happening in an area.
Then make navigation through the multitudes of choices manageable by adding a filters tool. When your customers want to, they should be able to view their preferred choices based on location, distance, activities, paid/free events, etc.
Finally, make your app even more unique by inserting data about non-touristy spots. Visiting places off the beaten track is an inseparable rite of passage for most travelers. They will appreciate that in an app. You may use the locals' advice to find such areas. Alternatively, the massive databases through Google Places and Facebook Places APIs can be of major help too.
Placing a travel itinerary generator
Why is this feature so in demand when it comes to travel enthusiasts? For one, it saves so much time. Create the option for your app users where they just mention the locations they'd want to visit. Then an efficient itinerary generator automatically creates a travel plan from that data for them.
Good apps will allow travelers to mark the existing tourist attractions. Successful apps for traveling purposes even let users add custom landmarks! Sure, the implementation of such complex algorithms won't be easy – neither would it come cheap. But an app review like that of Airg app reviews, will soon show you ROI in terms of revenue and app downloads with the addition of these features.
Make communication easier
Even if you took away all the bells and whistles, a travel app must have communication as one of its features. Here's why: your average tourist will move from one place to the other as they continue their journey. Throughout each stage of it, they will only have one mode of communication, i.e., their smartphone. Therefore, you'll have to make sure your app doesn't break down, lose user data, or experience any sort of malfunction during their travel. Failure to do so will relegate your app to the uninstalled pile!
Besides creating an app capable of guiding tourists through different processes, you will need to look at other aspects of communication. We mention this below in detail. But remember that reaching out to you with questions and concerns directly through in-app communication is non-negotiable.
Tracking local insurance, hospitals, and emergency services
A visit to most parts of the globe comes with its own set of complications. However, a consummate traveling enthusiast is willing to risk it. Win the heart of tourists by making your users feel safe and secure wherever they are.
Your app should track the local emergency services, insurance information, and the nearest hospitals for its users. Ensure that it can provide them with phone numbers and other essential data whenever prompted.
Compiling wish lists and recording holiday details in a shareable format
Christmas is upon us, and many travelers will be looking for places to visit then. They may want to save the plan should they not be quite ready to book anything. The insertion of a feature in your travel app that lets them do that, will be of great help to them. Let the travel hopefuls keep track of the destinations on their wish list.
In the event that the potential tourists do decide to take that trip, you may benefit by adding another helpful feature. Besides adding and saving a vacation, add the option that lets them share their holiday details with friends. It will simplify the planning of the vacation. Moreover, their friends may also use those details to plan their own journeys. Thus, include ways through which the users can share their wish list via Email, Facebook, Twitter, etc.
Parting thoughts
Aside from the features we mentioned above, you can also add others. Great ones include language translators, making reservations, geolocation, and currency conversion. Even though, most people will only use a travel app on occasion, that does nothing to take away from their popular status.
A travel company like yours must stand out when the opportunity hits. An app that functions well and offers to connect the dots can help you do that. Implement the essentials, and you will be creating an optimum travel experience for your customers. You may even consider hiring a great mobile app development company for the task!